There's no denying it. Our society is more digital now than ever. You, me, your neighbor, your neighbor's neighbor… we are all online. Most importantly, your prospective clients are online and are ready to consume high-quality digital content.
Now is the time to invest in your website and make it more user-friendly for your audience. There is a lot of low-hanging fruit to improve your site, ranging from basic content updates like changing imagery and posting blog posts. Or investing in more impactful measures such as consulting top digital marketing agencies to understand the most cost-effective way to improve your website.
So what exactly will make your website user-friendly for today's content consumers? Many UX designers will tell you that you should either keep your users either scrolling or clicking from one page to another within your site. So which is the better user experience? To scroll or not to scroll?

Keep reading (and scrolling) to understand why scrolling on a website is OKAY and why it is actually expected from the vast majority of online users.
Social Media
Today's world is used to scrolling. Why? The never-ending social media feed.
Social media sites are designed with one thing in mind: to get users to consume as much content as possible. The best way to do this is to get them to continue to scroll so that they can consume infinite amounts of new content. Most social media platforms are best used on mobile devices, which are easy to use for scrolling through as the flick of a finger takes very little effort.
The Computer Mouse & Track Pad
Okay, so this may be a given… but you know that little roller ball on your mouse? Okay, wait. That may be a little archaic… Do you know that trackpad on your laptop? Well, that lovely thing is used to invite the user to scroll down a page. We know that webpages are going to be lengthy, so much so that the actual hardware we use to "surf the web" has adapted to allow us to do so.
---
Okay, pause. Those two reasons are only related to how the physical interface prompts a user to scroll. You may be asking, "What are the different types of scrolling that you can include on my website?"
1. The Subtle Scroll
Design the page so that it appears as though you are scrolling through one long piece of content. Maybe the background color stays the same, maybe it slowly changes color, as shown on Palantir's About Page. Perhaps you're experiencing parallax scrolling – which in and of itself invites the user to fixate on one piece of the webpage at a time. With this effect, the user barely notices the page length, as the seamless design shift keeps them engaged and focused on the story.
Check out how Bluetext implemented this type of scrolling on the homepage of the Clarabridge website. We designed a seamless animation that invited the user to continue scrolling through the homepage to better explain the technical and analytical power behind the Clarabridge platform.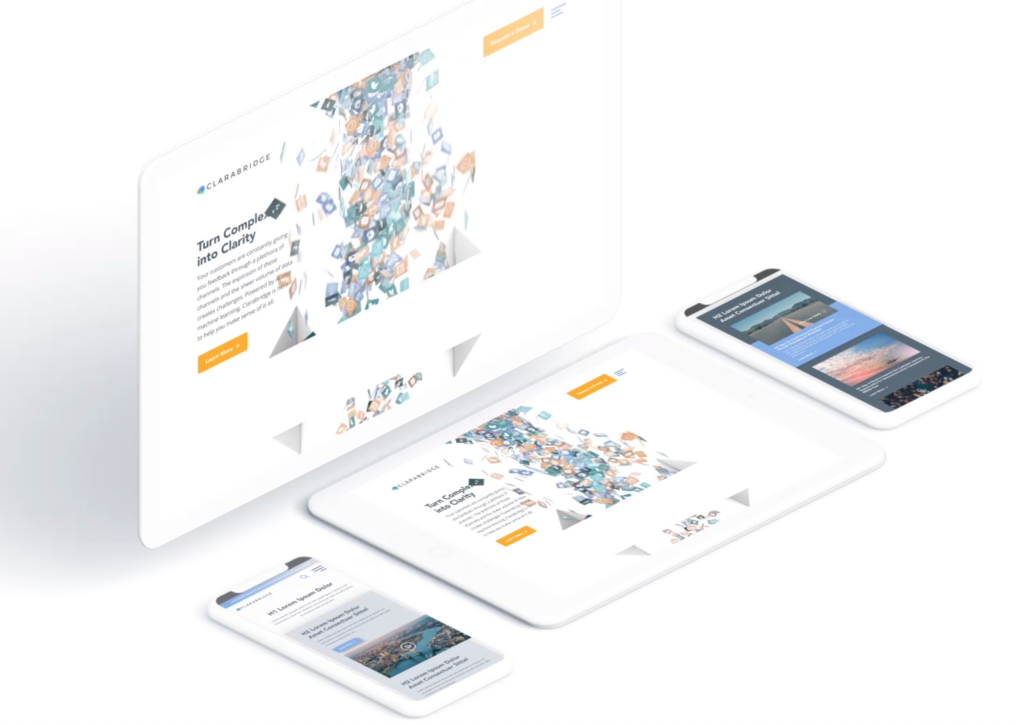 2. Fixed Long-Scrolling
Instead of having the whole page scroll, fixed long-scrolling allows for specific aspects of the content to remain static while the rest of the content scrolls around it. You can also set up the scrolling to shift to a new section when the user reaches a certain point. 
This is ideal if your website has important content or CTAs that should always be accessible to the user. For example, a sticky call to action button is often used to keep key conversion points always present and top of mind.
3. Infinite Scroll
This is most similar to the type of scrolling shown in social media. Is your website a news site? Do you have blog content that you want your users to explore? Consider implementing infinite scroll on your listing pages, allowing posts to continue to load so that the page gives the appearance of infinite content. Of course, this can often be overwhelming for a user who is attempting to find something specific, so we invite you to consider including intuitive filtering so that users can self-select the types of content they are looking for.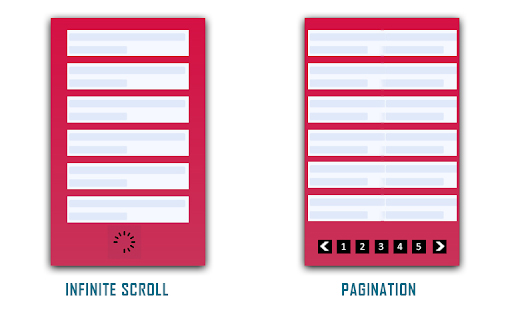 (Photo Credit: knowband.com)
4. Parallax Scrolling
Parallax scrolling is different from the previous three types of scrolling as it invites the user to see new pieces of content and animations with every scroll. Check out how Bewegen invites the user to scroll through their home page and explore their main product. For a personal favorite, give a scroll through Albino Tonnina's personal website.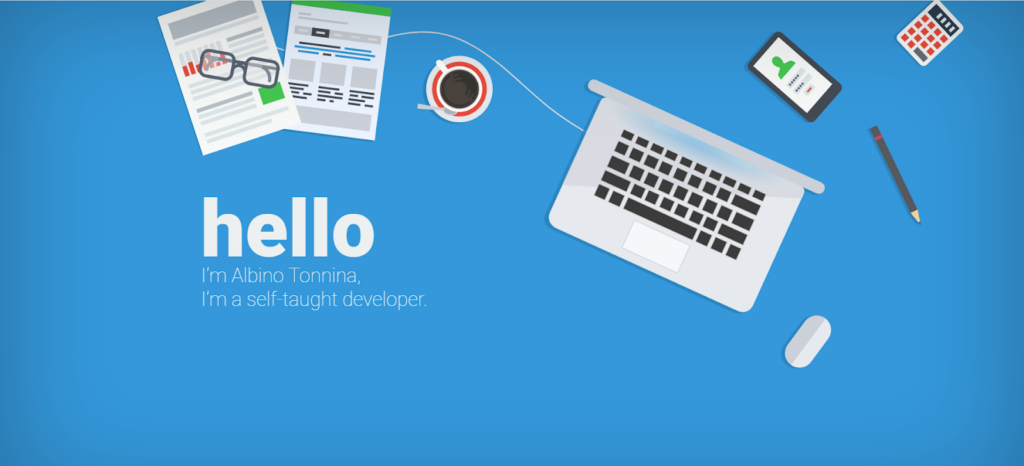 ---
Now that you have four great design options to incorporate into your website, it's time for you to choose the right design for the content on your website. Top web design agencies like Bluetext are great resources for you to turn to in order to gain expert insights on what is best for you.
It's rare for a business to offer its services for free. The phrase "there ain't no such thing as a free lunch" reigns true in most industries and all business decisions. Originating with early-century saloon owners marketing free, salty lunches as a way to entice beer drinking, even the etymology of the #TNSTAAFL phrase foreshadows the destiny of commerce itself – it's impossible to get something for nothing.
So, what does a free ham sandwich in 1891 have to do with 2020 content marketers and gated thought leadership? Imagine your business is the bar and that hungry and thirsty passerby out front is the CMO searching for a way to convince their boss on more paid media dollars, or a CTO who needs a VPN alternative. You have something they could want – a delicious, frothy piece of premium content to quench their industry-specific questions. Post that "Free Lunch" sign, give them some snacks, and then charge them for the beer to wash it all down. You'll have a bar full of returning customers every time.
You Want to Be a Thought Leader?
Let's break it down. Businesses that are trying to establish themselves as thought leaders in their space usually have two types of content: Blogs and premium content. Typically, you want to spend your time on the premium content first and then chop it up into free digestible portions, which become your blogs. Since the blogs are free and busting at the seams with the same SEO juice that you prioritized in your premium content, both should come up as a result when someone is looking online for an industry-question you have the answer to.
Think about the last time you were researching B2B tactics. You wouldn't hand over your email address to just anyone at the beginning of your research. You browsed around to see who knows what they're talking about. Once you found a credible thought leader, then you actually started paying attention to what they were talking about.
Economy vs. Premium Content
According to content marketing agencies, balance is key. The trick is to walk the line between having free ungated blogs that are enticing and helpful to draw traffic but not too helpful and giving away a company's expertise without gaining any leads. Save the premium advice and info for the premium content. Ask yourself, "Would someone reasonably pay for this service?"
Make it exclusive, insightful, and urgent. Typically, premium content are eBooks, courses, webinars, checklists, and sometimes videos. Those resources take a lot of effort to create, so you want to put them to work for you and your marketing team. This premium content comes with a price or a gate. The key to the gate and unlocking the juicy stuff is usually as harmless as an email.
As a top content marketing agency, Bluetext breaks down some do's and don'ts behind gating the premium content.
Do Design Gated Content Conversions Using Ungated Content UX/UI
Make sure your tip top-funnel blogs feed into your top funnel gated content. A UX design company will engineer an ungated content user interface to drive invested leads to gated content. Dangle the carrot and then drive them down a rabbit hole of insights.  If your resource page template's layout has a related topic listing, you can get someone reading one blog to jump to the next, especially when you have click-worthy resource titles.
Create a clear, focused path to follow. Put an enticing CTA at every step of your ungated posts to draw them to the gated content. Theoretically, the user lands on a first blog post via Google search, they peruse 2-3 of your other blogs, and then they are a bit invested by the time they get to gated content. Long story short, using the Free Lunch scenario, clean up your bar so it looks inviting enough to have them buy a drink.
Don't Forget to Design the Landing Page UX/UI for Conversion
At least make the gated content page template easy to use and worthy of personal info. Best practices for gated content landing page design include showcasing the product, talking about the benefits and insights they can learn, highlighting a quote from the piece, and ideally some social proofing or testimonials. A website design agency will be your best bet to formatting these nuggets of information in a clean, digestible fashion. Like any other business transaction, sell it with foreshadowing what they are about to invest in.
Do Add SEO Excerpt from Gated Content on the Landing Page
The Google Algorithm crawls ungated content, but while you will be losing out on SEO potential by putting keywords behind the gate, you can still put some of those keywords directly on the landing page. Think of it like a teaser, or a sample sip of the beer you want them to buy.
Don't Miss Out on Capturing User Journey Clues Via CTA Pixel
If the user has followed the intended path laid out above, they have digested other information on the website before converting on the gated content. A digital marketing and analytics expert will implement Google Analytics or UTM parameters to track where users come from and behavioral trends. This is a critical insight that can help your sales and marketing team follow up and understand the lead without asking them. In fact, don't ask them anything else besides their email (coming up next!).
Trusting a digital marketing and analytics agency to configure the UI/UX back end of your CMS to gather clues (via UTM or Google Analytics) will ensure these tools talk to your CRM when it passes over the lead. Your CRM can then organize to segment those leads into audience pools with the user journey info and UTM parameters. Did they arrive via Facebook or LinkedIn? Did they read about technology or marketing thought leadership? Did they visit SMB or Enterprise blogs before? Depending on what you want to do with the leads gathered from the gated content, a digital marketing agency can follow up with retargeting campaigns. By taking out the guesswork, digital marketing campaigns are then geared toward the topics and categories you know a specific user is interested in.
Don't Over-Gate with Nosey Forms
Sometimes businesses want more defining characteristics of the user to help their follow up marketing to have some foundational info. Asking for an email is the easiest marketable piece of info you can gather – but should you want more, make sure the form is at least easy to use. For instance, free type is ok, but dropdown select from offers convenience. Ideally, if you need to ask for more info, triage that asks by making some questions optional so you don't scare anyone away. Remember – you want them more than they want you at this point. You might be the third tab they have open in their research, so think twice if knowing their position is worth losing them to a competitor's simpler gated content.
Do Gate Content. Don't Gate Content.
We wish it were black and white, but the answer to the infamous To Gate or Not to Gate question comes down to the following:
How exclusive is your offer?
How easy is your form to fill out?
How SEO friendly is your LP?
How actionable is your CTA?
If you have your thought leadership on fleek from a UX/UI, SEO, and CMS perspective than you're ready to start offering free lunches to any potential lead that comes into your digital business.
When it comes to building or remodeling your company's website, partnering with a top website design firm is essential. By hiring a leading website design firm, you get to work directly with experts, maximize the utility of your team's resources, get access to the latest technology, and so much more. Having a professional, user-friendly website can make all the difference when it comes to acquiring new clients and retaining old ones. Prospective customers will appreciate an enhanced user experience and will be reassured by the legitimacy of your company. Read Bluetext's top 4 reasons to work with an expert website design firm.
1. Make a Lasting First Impression
At Bluetext, each website we build or remodel goes through a strict quality assurance process to ensure every page functions properly and looks perfect. Our team of coders, developers, and designers evaluate both the UI and UX of the site, validate all links and forms within the site, and ensure that each page follows brand guidelines – but that's just to name a few of the steps in our process.
When it comes to your website, we know that first impressions are incredibly important. In fact, it only takes users 50 milliseconds to form an opinion on your website and decide if they will stay or leave. Not to mention, over 35% of users will leave a website if they find it unattractive. With a leading web agency, you can rest assured that your website will not only look good but is also easy to use.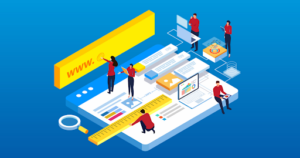 2. Optimize Your Website's Loading Speed
One of the most essential ways to make a positive first impression on users is by having a website that loads quickly. As a website design firm, our team of web analysts will assist with file compression and code optimization, enhance time to first byte, evaluate HTTP requests, and everything else in between, ensuring that your site loads as fast as possible. 
About half of web users expect websites to load in less than two seconds and will leave if a website takes any longer than three. If your website drives $100,000 in revenue per day, increasing your loading speed by one second could help increase your daily revenue by 7%. A leading web agency will ensure that no potential customers are lost due to site speed.
3. Ensure Your Site's Accessibility
At Bluetext, all engagements go through our team of accessibility experts to ensure you are publishing in compliance with the newest WCAG AAA standards. With well over half of the world on the internet, it's vital to ensure that there are no barriers to access your website for individuals with any disability. 
4. Create a Successful Campaign
Through different channels such as social media, mobile applications, search engines, and display networks, businesses can get their names in front of countless users. Meeting the ever-changing requirements of those channels, however, has become increasingly difficult. Not to mention, most every country has different advertising requirements, adding another layer of complication for those interested in advertising outside of the United States. 
A website design firm, like Bluetext, can not only help you run global ad campaigns but can help you build the perfect landing page for users to see when they click on your ads.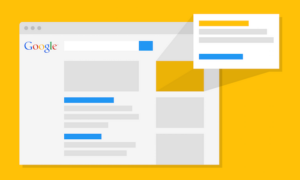 If you're looking to hire a leading web agency, see what Bluetext can do for you.
This Sunday, the Kansas City Chiefs will square off against the San Francisco 49ers in Super Bowl LIV; anticipated to be one of the most entertaining sporting events of the year brought to you by gunslinging quarterbacks Patrick Mahomes and Jimmy Garoppolo.
Thanks to two electrifying football teams and the unofficial holiday that comes with Super Bowl Sunday, a projected 100+ million viewers in the U.S. will tune into FOX at the same time, creating an unparalleled opportunity for marketing pros to cultivate a memorable brand association with more than a quarter of the U.S. population.
But these opportunities do not come cheap
Outside of the cost of producing the commercials, (which anyone in marketing can tell you isn't cheap) you have to pay egregious dollar figures just to place it on the primetime Super Bowl stage. FOX sold out of its Super Bowl ad slots in late November, which reportedly sold for between $5 million and $5.6 million.
$5.6 million!
Let that number sink in. $5.6 million could buy you a five-bedroom house with a view of the Golden Gate Bridge in downtown San Francisco. Or 10 five-bedroom houses in the Kansas City-area. Suffice to say, there's a lot you could do with that money.
From a marketing standpoint, if your brand is considering purchasing a primetime 30-second Super Bowl ad, or you're simply wondering how you could make a splash during the event without blowing your entire annual budget, consider these marketing alternatives that you could buy for the same price:
1. 20 years of a PR retainer at 20K per month
While it probably does not make sense to stretch one year's marketing budget over the next two decades, this illustrates how far your marketing dollar could go over time with a PR budget as opposed to a single, 30-second Super Bowl ad. A monthly PR retainer could produce the ability for your brand to demonstrate expertise to more targeted audiences than the general public watching the Super Bowl at a fraction of the cost. This is typically executed with media relations and strategic placements of messaging within publications of interest to the brand's most important audiences. Spending your marketing dollars in this way would create a steady burn of messaging over a long period of time as opposed to one, 30-second firework explosion of your brand that a large portion of the Super Bowl audience could miss.
2. Multiple omnichannel digital campaigns
In order for any Super Bowl campaign to be successful, it must eventually migrate to the digital realm in one way or another. Outside of the $5.6 million it will cost to run the ad in the spotlight, brands also have to shell out at least another $1 million to market the ad via social media. So why not go straight to digital with your campaign?
Newcastle Brown Ale was among the first to attempt this digital-first Super Bowl strategy in 2014 with a satirical YouTube commercial featuring Anna Kendrick about the Super Bowl commercial they almost made but didn't have the money. By posting the video directly to YouTube and spending all of their resources marketing the commercial online, they found a witty way to poke fun at the nature of Super Bowl commercials by making one while also saving A LOT of money in the process. Digital campaigns can be an extremely effective (not to mention more targeted) way of maximizing your exposure to your key audiences. Ultimately the third-party validation that will come from individuals sharing your content will be the mark of a successful campaign, so digital-first strategies could be the next iteration of Super Bowl commercials.
3. Yearly platinum sponsorships in ten of your audience's favorite publications
If your brand is targeting audiences that congregate around specific media outlets, paid partnerships with those media outlets can be a great way to enhance your exposure to the people who matter most. Sponsorship packages at media publications vary based on their target audience, the type of content they typically publish, and what you'll get for your spend. But with big dollar figures in the hundreds of thousands, you could expect millions of unique viewers, digital ad space, thought leadership content, lead-gen, sponsored webinars, and more!
As Americans and football fans around the world tune in to the game on February 2, household brands will be vying for your loyalty and lesser-known companies will be introducing themselves to the world on the hottest advertising real estate money can buy. However, you can also expect to see many organizations turning to alternative marketing to make their splash during the game.
The real winners of this international media event will not be limited to just the Chiefs or the 49ers, but also to the organizations who strategically employ ALL of the marketing tactics available to them.
Content marketing is a consistently invaluable tool to increase conversions by educating your leads and customers. As we welcome a new year as well as a new decade, it's important to understand the emerging content marketing trends that will dominate 2020. How should you change your digital content marketing strategy to keep pace with the ever-evolving nature of content marketing?
In this blog post, we take a look at 5 content marketing trends that will keep you ahead of the curve in 2020 and beyond. 
Data-Driven Content
How are you, as a brand, determining what content is useful and relevant for your audience? That's where data comes in. By harnessing the lessons of previously successful content marketing initiatives, companies are able to reverse engineer the data and identify KPIs that preceded the success. Once those KPI's have been established, it is easier to create content in that same strain and capitalize on the proven success. A DC-based digital branding agency like Bluetext can assist you in determining successful KPI's and creating the rich content your audience wants to read. 
Smart Device-Centric Content
Although smart devices have been a key consideration in B2C content marketing for quite some time, this year, more focus will be placed on specific functions of smart devices such as voice search. Voice search is becoming such an integral mobile tool, 48% of consumers are using voice for "general web searches." Companies looking to stay ahead of the curve should look to optimize their content specifically for voice search purposes. Understanding how users search via their voice will help you tailor your existing content for voice-SEO and create more effective headlines for future content initiatives. A DC digital web design agency like Bluetext can help by conducting an analysis of your audience's voice searches and recommend changes to your existing content and future content to maximize the return on your investment.
Conversational Marketing is King
In the digital era which champions online shopping, consumers are looking to establish trust and connection through more personalized, authentic shopping experiences. Conversational marketing can aid your company in engaging with your audience in a more genuine way. By engaging in a conversation, your company gains access to more personalized data about your consumers such as their specific needs and future goals. Investing in tools such as chatbots or real human-to-human experiences can make all the difference in your competitive industry. As we progress through 2020, chatbots and other AI tools will continue to improve and positively impact lead generation.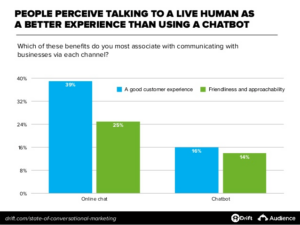 2020: The Year of the Snippet
As we know, Google dominates the search engine market share worldwide, with a resounding 92.71% of the market. When considering a user's search intent, Google will display what they call a "snippet" at the top of the page, which provides consumers with key points within a piece of content, allowing them to receive the information they're looking for faster. As such, it's becoming more commonplace for consumers to enter a longtail keyword into Google, knowing that they will receive the information they're looking for via a snippet, without clicking any page links whatsoever.
In order to win that highly coveted snippet spot, companies should look to hire an interactive web agency such as Bluetext. Bluetext's SEO analysts can conduct an audit of your current content and pinpoint exactly where changes need to be made in order to signify to Google crawlers that your content is important. Optimizing your content for snippets will greatly enhance user experience, as users will be able to find the information they are searching for concisely and quickly. Not only will an interactive web agency audit and enhance current site content, but they will also create a content strategy and editorial calendar so your brand can continually publish content your users are searching for.  
The Popularity of Podcasts
According to a recent study, 51% of the entire US population has listened to a podcast in 2019. That figure is up by 7% from the previous year. As we look ahead to 2020, podcasts will continue to dominate, as that number is expected to keep rising. Although it may seem like everyone has a podcast these days, there are still opportunities for brands to get ahead of the curve and start their own podcasts.
That being said, if you see a clear demand for audio content within your market, ensure that you create a podcast the right way. Podcasts should have clearly defined KPI's, a regular posting schedule, and content your audience will actually care to listen to. A Virginia internet & inbound marketing agency like Bluetext can partner with your company to assess the need for a podcast in your industry and among your competitors, help you create valuable content and even develop a paid advertisement plan to spread awareness via other podcasts your audience is listening to.
2020 is already well underway and in order to achieve success, companies need to get ahead of this year's trends with a thorough and achievable marketing strategy and plan of action. A DC digital branding agency such as Bluetext can audit your current digital content marketing strategy and suggest recommendations to help improve your current trajectory. To learn more about Bluetext and how we can help you, check out our work here.
In today's Internet ecosystem, there seems to be a blog for everything. Fashion blogs, fan club blogs, cooking blogs, review blogs — you name it. Blog types range from personal, professional, niche-interest and most importantly, business. 
This begs the question; who writes these blogs? What does it take to be a blogger? 
The beauty of the Internet is anyone can be a blogger.  Blog writers range from influencers to B2B government contractors! In 2019 there were over 500 million blogs published on the Internet. Blogging is more than just a hobby, it is actually a very useful digital marketing tool.
What is the point of these blogs? 
The average reader might guess entertainment. But to a digital content strategy firm, the value is search engine optimization. 
But what does that mean and why should my company care about SEO? 
Search engine optimization, or SEO, refers to the strategic content writing and website design meant to increase a website's organic visibility. With over 3.5 billion Google searches a day,  it is critical for customers, partners, and even investors to be able to find information about your business through search engines. 
Blogging helps boost SEO quality by positioning your website as an appropriate answer to your customers' questions. When potential customers and partners enter queries or keywords into the search engine, they are matched with algorithm-based results Google has determined most valuable and relevant to their search intent. 
When you optimize web pages — including blog posts — you're making your website more visible to people who are entering keywords associated with your product or service via search engines like Google. 
But…how do I optimize?
There is more to a search engine optimization strategy than repeating select phrases over and over again! A digital content marketing agency will advise you to be smart about your blog. Almost as smart as Google's algorithms, which crawl websites to determine which websites best match the intent of each user. 
Sound complicated? It is, but your search engine optimization strategy doesn't need to be. A consistently updated blog can be an incredibly effective and user-friendly way to boost your website's organic search rank. 
A digital marketing and analytics agency will analyze not only your business' website but also competitors' sites to identify a strategic blend of keywords to integrate into your website. Blog pages are an optimal place to include keywords because content can naturally accommodate frequently searched subjects. Using digital marketing and analytics tools, such as SEMrush or Moz, a top search engine optimization firm will recommend a series of blog topics and titles, a strategic cadence for updating your blog, and some expert tips and tricks. 
Here are Bluetext's top tips and tricks to blogging your way to the top: 
Identify the focus keywords. These should 2-3 phrases or words per post that receive high levels of search volume but have a realistically achievable level of competition. 

Head for the headers! H1 text and titles are weighted more heavily by search engines. Put your keywords in these fields, but don't fill your pages with H1's, as this will deduct from your search equity. 

Repeat, repeat, repeat. Aim to repeat the selected keywords 4-5 throughout the post. However, be warned: Google crawlers are smart. They value relevancy and will not rank a site that seems inauthentic or filled with spam-like content. 

A picture is worth a thousand words…quite literally! Place your keywords in the alt text section on post images, and Google crawlers will include this in your keyword count and most users won't ever even notice. 
For more tips and tricks when it comes to blog writing and SEO, check out our blog.
We've all heard of SEO – but what exactly is it? And how do you achieve "good" SEO? Before attempting to tackle your own search engine optimization strategy, take a look at these five SEO basics.
What is SEO?
 While there are varying definitions for SEO, SEO can be thought of as increasing the visibility and traffic to your website, brand, or company through non-paid search results.
Why is SEO important?
SEO is important for many reasons, but here are the top four factors a digital marketing agency considers in their optimization strategy:
The

majority of online traffic

is driven by search engines

Organic search has no direct cost to run

Visibility is determined by the relevance and utility of content, not your budget

SEO helps effectively communicate your content to search engines
How do search engines work?
 SEO matters because it helps search engines determine if your site is relevant to users. But how does the search engine know? The specific search algorithms are complex and unknown — even to top digital marketing agencies —  but a premier SEO strategy firm will tell you that search engines pick up keywords by crawling websites. They arrive on the website, go through every link and all text on the site, and summarize and bucket the content into the search engine's index. The index is updated, and search rankings are updated to match it. This process can take days, or even weeks, depending on the popularity and size of the website. 
What is a good SEO keyword?
 In order for a search engine to give you a good SEO ranking, it is important to incorporate keywords into your site that the crawlers will pick up on. Here are four factors that Bluetext, a leading digital content marketing firm, recommends considering when selecting your SEO keywords:
Relevancy: Can you write multiple pages solely dedicated to this keyword?

Search Volume: Do people actually search for this word?

Competition: Is this keyword popular among your competition? Make sure your keywords are unique enough to you in order to show up on the first search results page.

Campaign: Are there plans for a paid campaign around this keyword?
What is the best way to utilize my chosen keywords?
Content, content, content. Blogs are not just for recipes and personal stories! They actually serve a critical function to search engine optimization. This is why digital content marketing firms recommend before your site launches,  you have a solid repertoire of resources and blog posts. Here are some tips to help ensure that your SEO keywords are utilized in the most productive way possible:
Make sure your pages have a central focus. Select one or two keywords to write about and stay on topic. If you have other keywords to optimize around, start a new post! 

Regularly link back to relevant pages with internal links. Otherwise, the search engine crawlers will not know what pages on your website are relevant or important

Leverage the H1. H1 headings are especially weighted by search crawlers because of their visibility and size. The H1 is the single most important line of text on a page

Ensure that pages are long enough to have crawlable body text, usually 200 words or more
Search engine optimization is a tricky terrain to navigate alone. Google search engines use a number of complex algorithms to improve the end user experience, so it is recommended you consult a digital marketing agency in planning your SEO strategy. Digital content firms, such as Bluetext, are a strong asset to leverage in keyword research and content planning. Digital marketing agencies are experienced and skilled at selecting organic keywords that will be both effective and realistic.
Acquia, the leading hosting and support company for Drupal open-source content management systems, has named Bluetext as a finalist in its 2018 awards for best digital marketing firms and website design. Acquia chose Bluetext for its work with Mindtree.com, one of the global leaders in digital transformation and technology services. Bluetext created a revitalized digital brand, a new website user experience, and a state-of-the-art Drupal content management platform for Mindtree.
Acquia considered more than 100 submissions from top digital marketing firms for its annual award. Among the factors it evaluated for for its best digital marketing companies and websites were client projects that demonstrated an advanced level functionality, integration, and performance, including the results and key performance indicators for each site. Acquia also evaluated overall user experience for each website.  Acquia called the breadth of submissions "inspiring…  and continues to affirm that Acquia's partners and customers are setting the precedent for exceptional digital experiences."
For the new Mindtree.com, Bluetext developed an intuitive, fully responsive user-experience that leverages personalization to serve relevant content to each user. The site was built on a Drupal 8 CMS platform to provide the flexibility and scalability that a large enterprise needs to support its digital marketing initiatives. Best of all, the web design reflects the vibrancy of the brand and its employees, a specific goal of the brand.
Bluetext and the website will be featured during Acquia's annual Engage conference, where the best digital marketing companies and the foremost leaders in digital will take center stage to share their insights, revelations, and lessons learned in the quest to deliver best-in-class customer experiences.
With the national mid-term elections fast approaching, state government election officials at every level are scrambling to assess their system's vulnerabilities to hacking or other interference, with the goal of protecting those systems from all threats. Akamai partnered with Bluetext to develop a compelling outreach campaign to educate state decision makers on the solutions that Akamai can bring to their election systems.
Bluetext created a three-part creative approach that leveraged engaging images and headlines to drive awareness of Akamai's solutions. These include a patriotic message of responsibility these election officials have for protecting democracy, as well as the use of the iconic "I Voted" stickers revised to read, "I thought I voted" as an emotional appeal to what's at stake. The result was a campaign that cut through the noise and delivered the Akamai story to the target audience.
In today's continually evolving digital landscape, top brands look to their digital marketing firms for direction on how best to leverage every tool to reach their target audiences. And while it's easy for agencies to sit back and relax after they've set the strategy, the old school approach of "set it and forget it" will come up short. The best digital marketing companies know that they must continually analyze results and optimize their campaigns to achieve their clients' marketing goals.
At Bluetext, for the past several years we have been managing digital campaigns for the National Retail Federation – the industry's top association – to help drive interest in and attendance at their most important annual conferences. Perhaps the most challenging of those shows, Shop.org, takes place this September in Las Vegas. The conference focuses on e-commerce and digital strategies for retail brands who leverage online shopping as part of their sales mix. But for digital marketing firms to get retailers to travel to a show in Las Vegas isn't the easiest task. We all love Vegas, but traveling there can be expensive and takes precious time away from their business.
For Shop.org, we worked with NRF to create more than just interest in the conference, channeling our efforts into making it a "must-attend" show for any retailer who also lives and dies in the online space. That meant building in urgency, highlighting the top-line speakers and attendees and letting retailers know what they would learn there. The best digital marketing companies recognize that digital campaigns have arcs and that the key messages must follow those arcs while optimizing along the way for the best-producing creative.
The arc we developed for Shop.org began with urgency. That included messaging that pushed registration deadlines and cost incentives for meeting those deadlines.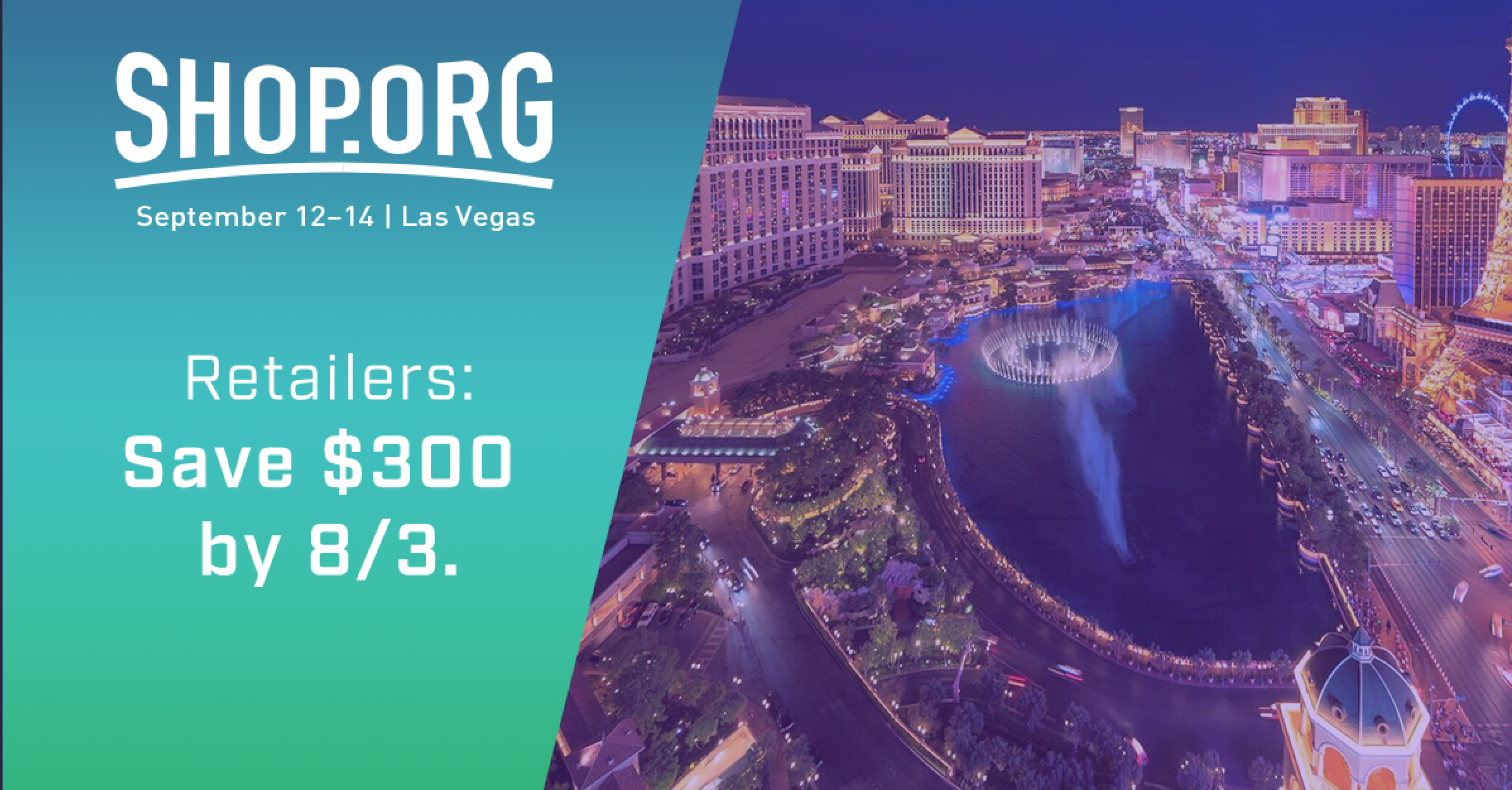 The next focus was on the breadth and depth of the speakers who would be there, who would share their path to online retail success as well as the networking opportunities that come with those brand names.

The final focus was on the biggest names who would be there, in order to drive particular interest among retailers. With this year's Shop.org, that meant tennis superstar Serena Williams, whose own clothing brand has become a huge success.
With this campaign arc firmly in place, we put on our web marketing agency hat and began analyzing the numbers. Some creative concepts that didn't perform in our a-b testing were put on hold, while others that proved successful – especially the Serena announcement – were accelerated. The result was an uptick in visits to the Shop.org website as well as registrations to the show.
That's what the best digital marketing companies do: Analyze and optimize for their clients.