AUSA 2023 is just around the corner! AUSA's Annual Meeting offers a unique opportunity to network with other defense contractors and military personnel, gain insights into the Army's priorities heading into the following year, and stay updated on industry trends. Here is your guide to making the most of your AUSA experience:
Set Clear Goals:

Before attending the conference, define your objectives. Are you looking for new partnerships, seeking the latest information on military technology, or showing off the capabilities of your organization? Having clear goals will help you tailor your conference experience accordingly. Research the agenda and create a schedule that aligns with your goals. Identify key speakers, panels, and exhibitors you want to visit. The Exhibitor's Hall can be overwhelming, so make sure you review the map before you go and plan which booths you would like to see and who you would like to speak with.

Network with Purpose:

Networking is one of the main reasons people attend conferences. Don't just collect business cards; engage in meaningful conversations. Prepare an elevator pitch that clearly conveys your company's capabilities and what you're looking for. After the conference, don't let the connections you've made go cold. Send follow-up emails or connect on LinkedIn to express interest in further collaborations or partnerships. Don't forget to personalize your messages to remind the person of your conversation.

Get Tickets to a Social Event:

There are several events hosted by AUSA that are outside the conference agenda that you can purchase tickets to. These events are less formal ways to meet people in the industry and many of the events include food and live entertainment. You can purchase tickets on-site at the convention center the day of the event and AUSA members get a discount.

Leverage Your Company's Social Media:

Ensure that you and your organization follow AUSA's official social media accounts and use the hashtag #AUSA2023. Share your thoughts, engage with other attendees, and stay updated on any last-minute changes or additions to the program. If you are exhibiting, make sure your organization posts a picture of your booth and your booth number so other attendees know where to find you.

Download the AUSA App:

You can create a personalized schedule for your conference experience and view the convention center map when you download the AUSA app. There are a few networking features that have been added this year to help you expand your professional network.

Know the Area Around the Convention Center:

The Walter E. Washington Convention Center is located next to Mt. Vernon Square in DC. For a convenient coffee break or informal meeting, check out Compass Coffee or Unconventional Diner. For a quick lunch, check out Pearl's Bagels, Shouk, or Wise Guys Pizza.

Start Planning For Next Year:

It is never too early to start thinking about 2024! If you are thinking about having a booth at AUSA next year, ensure that your organization's brand stands apart from your competition. Your booth is your battlefield, and a well-designed booth can attract and engage visitors effectively. While you are walking through the Exhibition Hall, take note of the booths that you like and which booths you do not like. The best trade show booths have a simple layout, are accessible to attendees, and probably entice visitors with swag. You may want to incorporate interactive elements like touchscreen displays or virtual reality experiences to engage attendees. These experiences can also be an effective start to a lead nurture campaign for your organization with the right post-event strategy and follow-up.
Attending AUSA can be a catalyst for growth for your company. By setting clear goals, networking effectively, and staying engaged in the industry, you'll not only make the most out of the event but also position your business for long-term success in the defense and government contracting space.
For many businesses, it can be difficult to directly track how social media impacts company revenue. As such, when evaluating return on investment (ROI) for social media, it's important to look at it from a broader context that measures the more intangible aspects, such as improved customer service, positive change in brand perception, effective crisis communication, enhanced brand recognition, and sales conversions. Brand campaigns, for example, are able to increase brand awareness, engage with your mission, and impact brand sentiment, but it can be hard to connect top-of-funnel campaigns to financial results. In this blog post, we've laid out the steps you can take to prove the ROI of any social media investment.

1. Calculate your business' true investment in social media. 

First, determine the combined cost of the tools and platforms used for social. Next, consider the budget allocated to social ad spend. Then, determine the amount of time employees dedicate to managing social efforts for your business. Looking at those three costs holistically enables businesses to have a better sense of whether the investment justifies the value delivered.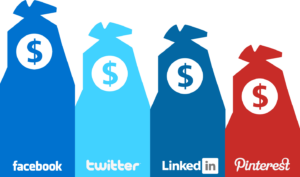 2. Set S.M.A.R.T. goals that connect to your business objectives.
Set specific goals that clearly label exactly what you want to achieve with social media. Be sure that your goals are measurable so you will know when you have achieved your goal. Next, be realistic and confirm that your goal is actually attainable. Then, ensure your goal is relevant to the bigger picture and overall business strategy. Lastly, set a timeline for yourself on when you would like to see results. A proposed deadline will keep you on track and accountable.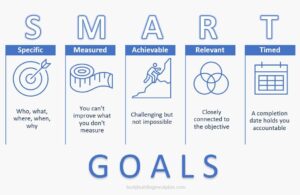 3. Establish a measurement framework that fits your unique organization. 
Use social media analytics reporting and track key metric results on a monthly or quarterly basis. Key metrics include impressions, clicks, click-through rate (CTR), reactions, and engagement rate. Over time, you can average out the results to determine your benchmark, which will be used to compare month-to-month results. Keep in mind, it is not a bad thing if you perform below your benchmark as long as you can explain why.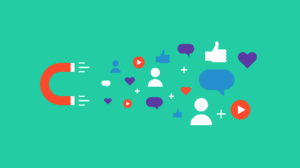 4. Calculate the impact of your social strategy on revenue and business goals.
Determine the social media content impact: content volume, top content, and engagement. Next, calculate the marketing and sales impact: page views, page reach, lead generation, and website conversions. Finally, consider the business impact: brand health (sentiment towards the business), revenue tied to social efforts, and crisis management. All of this together should give you a fuller picture of your business's social media performance and whether it's worth the investment.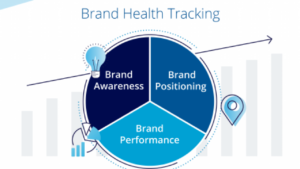 Feel confident about your return on investment and contact Bluetext if you are ready to have a social media strategy that produces results. 
According to Mordor Intelligence, The mergers and acquisitions (M&A) in aerospace and defense market size is estimated at USD 175.36 Billion in 2023 and is expected to reach USD 311.40 Billion by 2028. This remains one of the largest capital-intensive sectors as a result of the meticulous R&D needed to expand, enhance, and integrate product portfolios and stand out in the competitive landscape. 
The aerospace and defense (A&D) sector is continuing to consolidate the supplier base to remove unnecessary costs and prolong its place in the market. One of the best examples of this is the 2019 United Technologies Corporation (UTC) and Raytheon Company (Raytheon) all-stock merger to consolidate their spot in the A&D sector. The successful merger achieved improved economies of scale, strengthened R&D, and provided a more diverse portfolio of products. 
The Raytheon / UTC merger and its recent rebrand is a prime example of the importance of modernizing a company's brand and digital identity. Since its founding in 1922, Raytheon has bared its name for over a century. With time, experience, and proven results comes recognition, so the switch to a new name may seem risky. But in order to stay competitive, be inclusive of broader capability sets, and look well-equipped to take on new modern challenges, the switch to the new name, RTX, was extremely intentional. 
"RTX is a nod to the past and a nod to the future" – RTX's CEO Greg Hayes. 
Not only is the new three-letter name (and .com domain) simple, unique, and easy to remember, but it also is the same three letters as its stock ticker symbol, which is a combination of United Technologies previous symbol (UTX) and Raytheon's (RTN), further exemplifying the union of the two companies and brand consistency across all channels. Another recent merger sporting the simplified 3-letter name and domain is the $2.1B combination of Vectrus and Vertex, now V2X. 
A brand name change is a powerful move for a company, and there are several factors to consider when undergoing this transformation. Luckily the experts at Bluetext, one of the best DC brand strategy and government PR firms, can help. For more on naming, check our latest insights. 
Private Equity has become a major spearhead in the A&D market and now accounts for 47% of transactions and 41% of deal value. Some major A&D mergers that went through recent successful rebrands propelled by PE firms include:
Centauri (now KBR)
When Arlington Capital Partners acquired three leading companies in the national security sector—Integrity Applications Incorporated, Xebec Global, and Dependable Global Solutions—the IAI team turned to Bluetext to develop and launch a new unified brand from scratch. In less than 6 months, the teams worked together to launch Centauri. 
The name was inspired by the Centauri star system made up of some of the brightest stars in the sky. The logo represents the company; a group of brilliant minds composing a star system, brought together by the gravity of the mission to form this C shape as seen in the logo: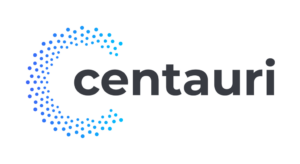 The new name and brand were crucial to showcasing the "stronger together" mentality of merging big players in the A&D sector. The rebrand was so effective that within just a year, KBR acquired Centauri, significantly expanding its military space, defense modernization, and cyber solutions portfolio. For more on this successful rebrand, check out Bluetext's Hall of Fame featuring Centauri. 
BlueHalo
Another Arlington Capital Partner acquisition consisting of AEgis Technologies, Applied Technology Associates, and Brilligent Solutions, looked to Bluetext to merge these powerhouse national-security teams together into one superior brand, BlueHalo. 
The name BlueHalo represents the unbroken global line that ensures the technical advantage in the most advanced battlespace. The logo embodies the name by featuring a blue swoosh shape that depicts in a clean but strong manner, a halo of protection. It also supports the company's brand line, "Leading the Transformation of Modern Warfare"

Since the 2020 rebrand, BlueHalo has rapidly strengthened its leadership positions in Space, Cyber, AI/ML, Counter-UAS (c-Unmanned Aerial Systems), and Autonomous Systems, with multiple acquisitions in record time. For more, read about Bluetext and BlueHalo's partnership or watch the powerful brand essence video that Bluetext created.
Tria
When another private equity firm, Sagewind Capital, acquired Federal Advisory
Partners, Universal Consulting Services, and FavorTech Consulting, Bluetext helped merge these top-performing companies into one stronger, unified brand – Tria Federal. 
The simple, punchy, and welcoming name, Tria, is the Greek word for three, representing the company's commitment to 3 pillars of service:
Service to Clients

Service to Colleagues

Service to Communities
The logo embodies these 3 pillars through approachable and patriotic brand application as a nod to its federal government audience as being the partner of choice in the path to possible. See more about Bluetext and Tria's work together here.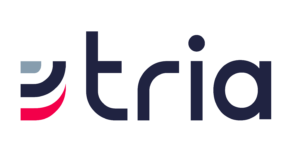 Axient
Following a series of promising mergers and acquisitions from Private Equity firm Sagewind Capital, QuantiTech came to Bluetext for expertise and strategy to consolidate legacy companies into a new brand name and identity. Axient became the new corporate name to unite offerings & employees under one mission-driven, innovative narrative. 
With a new name and logo design, the Axient brand identity was developed to visually encompass the value of the newly merged company. Sharp angles were intended to symbolize Axient's cutting-edge expertise while the orbital curves showcase the full-spectrum lifecycle support offered to customers to "accelerate possible". Watch the visual identity and mission come to life through the brand essence video and learn more about the work Bluetext and Axient completed together. 

If you're looking to revamp your company's name and/or corporate image, connect with Bluetext, the top DC government contracting and aerospace marketing firm, to ensure you get the most out of your marketing efforts.
When I think of noisemakers, those infernal childhood contraptions come to mind (pictured below). No, I did not grow up in the 1950s, but sadly the operational concept didn't evolve in subsequent decades. Grab the small handle, twirl the noisemaker around, and try to outrun your parents as they attempted to smash your migraine machine into a million pieces.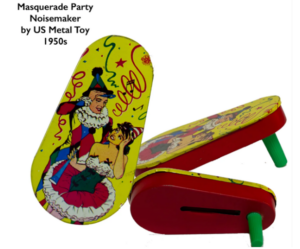 Relax, right? It's fun to make a lot of noise because people pay attention. Maybe that's true…up to a point. If you create too much noise, or the noise has no value, the end result is that the people you want to hear it the most tune you out, and some might even grab your noisemaker and smash it into a zillion pieces.
The same can be said for the company's PR efforts.
The consequences of creating noise are not exclusive to press releases and announcements. The impact of any form of content creation – blog posts, op-eds, social media posts, pitches – is dulled when quantity is prioritized over quality.
The fast-moving narrative surrounding ChatGPT illustrates how critical and challenging it will be to create news over noise. Knee-jerk early predictions that ChatGPT's ability to rapidly generate effective marketing and PR content would sufficiently address quality concerns are now tempered with the realization that the floodgates are open. The number of fake news websites identified as using AI for content generation exploded from 49 in early May to 277 less than two months later. ChatGPT doesn't need to be perfect if you are asking it to plan a weekend getaway to Charleston. The margin for error is far smaller when the goal is to influence sophisticated enterprise or government tech buyers.
This isn't to say that ChatGPT and similar variations won't improve over time. They surely will. But in the near term, ChatGPT is going to create a lot of noise. Also, remember that Generative AI systems learn from human-generated data and large language models train on public data sets. If the share of data sets tilt heavily from human to AI-generated content, it threatens the value proposition of the models.
Clients often first engage with PR agencies as noisemakers. They are churning out so much content, operating under the premise that velocity trumps all. Part of our job, at a PR agency, is to educate clients on the difference between noise and news, and what it takes to drive the latter. Because making noise isn't making news; there is a difference. Several differences actually. And becoming a newsmaker first requires understanding what it means to be a noisemaker.
5 Signs Your Brand is a Noisemaker
Your media engagement is transactional
Press releases, at their most basic, are designed to communicate something of value from the organization to relevant target audiences. In terms of broader outreach to media, value is undermined if the approach is purely transactional. If the only time you reach out to reporters and influencers is when you want something out of them (i.e. – sharing news you want them to cover), that is one-directional noise. They will tune you out and assume the only time communication is established is when you want something from them.  More productive is to evolve beyond a 'taker' relationship; media engagements aren't transactions to be executed but relationships to be developed where PR professionals look to provide meaningful information that is not always self-serving.
You value sizzle over substance
Noise is pure sizzle. News is a strategic combination of sizzle and substance. When it comes to b2b and b2g technology, products, services, and solutions, vaporware doesn't sell. There are ways to distribute news in a compelling way, and there is innovation happening that is transformational enough to make media, customers and prospects stop what they are doing and pay attention.
But we are light years past the dot com era where companies could literally push out a press release, say anything they want, and not have it be pressure tested. Your news needs substance and validators; your audiences are cynical and if you don't have the answers, they will move on.
Your news is episodic
News in a vacuum becomes noise. Your target audiences shouldn't have to figure out how each press release, blog post, case study, presentation, etc. connects to one another.
We talked about the need to tell a cohesive, forward-looking story. Don't message the news in a vacuum; establish a storyline that can link past, present, and future company news and activities. If someone were to read all of your releases, blogs, and other announcement mechanisms, would a compelling and tight narrative emerge? It should.
Your news overpromises and underdelivers
That's the epitome of noise, right? Bold promises that may sound good at first blush, and may even generate attention if spun correctly, but that do not hold up over time. Unfulfilled product and technology promises – even if they are real and not vaporware – undermine the impact of road map announcements down the line. Corporate growth stories are another common stumbling block, as CXOs often feel obligated to project best-case scenarios for hiring and client/revenue growth. If you expect to add 50 employees in the coming year, and only add 12, media and investors will remember that, and ask tough questions about why your organization fell short.
You prioritize quantity at the expense of quality
Finding the right balance of news/content quality and quantity is critical. But too many organizations swing the pendulum way too far towards volume – pummeling the market with press release after press release, blogs that do not capture leads or attention, and other forms of content that target audiences will eventually tune out. Content velocity is important, but not at the expense of quality because people need to read, view, and listen to this content, be motivated to engage with it, and then take action. At the end of the day, the push for quantity may be happening for the wrong reasons. Churning out content because investors are clamoring for news, any news, is counter-productive. Relying on faulty and biased metrics to justify content velocity also negatively impacts broader objectives.
Find out what it means to become a newsmaker able to rise above competitor noise by contacting Bluetext today.
In a surprising and bold move, one of the social media giants, Twitter, has undergone a complete rebranding, emerging as "X." This announcement has sent shockwaves through the digital marketing landscape, leaving professionals and businesses alike eager to understand the implications of this change. In this blog post, we will delve into the rebranding of Twitter to X and explore what it means for marketers.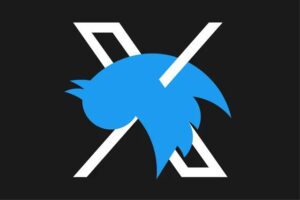 The Birth of X: A Glimpse into the Rebranding
Twitter's transformation into X marks a significant evolution for the platform. The name change reflects the company's desire to expand beyond its traditional microblogging roots and embrace a broader scope of offerings. The decision to rebrand was driven by a desire to reflect the platform's new mission and vision, as well as to reposition itself in an ever-evolving digital landscape.
1. A Shift in Purpose: Beyond Microblogging
While Twitter was initially synonymous with microblogging, X's rebranding signifies a shift toward a more diverse range of content formats. With an increased focus on multimedia content such as videos, images, and interactive elements, marketers will find themselves with an expanded toolkit to engage with their target audiences. This opens up exciting opportunities for creating more immersive and engaging marketing campaigns.
2. Enhanced Advertising Opportunities
With the rebranding to X, marketers can expect a revamped advertising ecosystem. X's broader scope allows for a more refined and targeted approach to advertising, giving marketers the chance to connect with users based on their interests, behaviors, and engagement patterns. The platform's enhanced analytics and data-driven insights will empower marketers to make informed decisions and optimize their campaigns more effectively.
3. Embracing Influencer Marketing
In the age of X, influencer marketing is set to take on a new dimension. The platform's pivot towards multimedia content encourages the rise of influencer collaborations that go beyond 280-character endorsements. Marketers can leverage influencers to create compelling visual and interactive content that resonates with their audiences, resulting in more authentic and impactful brand partnerships.
4. Community Engagement and Feedback
X's rebranding is accompanied by a renewed commitment to fostering communities and promoting user interactions. For marketers, this translates to a golden opportunity to engage directly with their audience, gather valuable feedback, and build stronger relationships. Brands that actively participate in meaningful conversations on the platform will stand to gain loyal followers and increased brand advocacy.
5. Adaptation to Changing Trends
X's transformation serves as a reminder that the digital landscape is fluid and subject to constant change. Marketers must embrace agility and flexibility to keep up with evolving trends and technologies. By staying attuned to X's evolving features and functionalities, marketers can position themselves as early adopters and gain a competitive edge.
The rebranding of Twitter to X signifies a new era for marketers, characterized by expanded content formats, enhanced advertising opportunities, and a renewed focus on community engagement. This rebranding isn't just a name change; it's a strategic move that aligns with the shifting demands of the digital age. Marketers who embrace X's new identity and adapt their strategies accordingly will be well-equipped to navigate the ever-changing landscape of digital marketing and harness its full potential. Are you looking to understand how to best utilize X and its offerings? Contact us today.
PR professionals are often required to transform subject matter experts – scientists, academics, researchers – into effective messengers. These experts possess deep knowledge in their respective fields, but they often struggle to articulate complex concepts in a way that's easy for the general public to understand. Bluetext believes three key strategies help SMEs share their knowledge in a manner that captivates their audience. 
Encourage them to Tell Stories and Use Analogies
Our brains are wired for stories. While facts and figures are crucial within academic or scientific circles, only standout statistics engage wider audiences. Individual stories and relatable analogies make the nuances of an expert's work more tangible. 
PR professionals must encourage experts to transform their knowledge into stories. Analogies, for example, can break down complex topics into familiar concepts that audiences can understand and connect with. It's about presenting information in a way that is not just intellectually digestible, but also emotionally resonant.
Below, the technical explanation gives accuracy at the expense of comprehension, while the analogy aids understanding and relatability.
Before: "Solar panels convert the sun's energy into electricity through photovoltaic cells. When photons hit the cells, they knock electrons free from atoms. If conductors are attached to the positive and negative sides of a cell, it forms an electrical circuit. When electrons flow through such a circuit, they generate electricity."
After: "Think of a solar panel as a plant in your garden. Just as a plant uses sunlight for photosynthesis to produce food, a solar panel uses sunlight to produce electricity. The 'leaves' of our solar panel – the photovoltaic cells – catch the sunlight and kickstart a process that generates electricity for your home."
Don't Dumb it Down, Balance it Out
It's crucial not to dumb down complex concepts when training SMEs as effective messengers. The goal is to respect the audience's intelligence while ensuring comprehension. This balance is best achieved by delving into specifics when necessary and providing a general overview where it isn't. 
For instance, when discussing an advanced software tool, an expert might briefly explain its mechanics, then elaborate on the real-life scenarios where it could enhance work productivity. 
Before: "We use a high-transmittance, anti-reflective glass, encased with anodic oxidation aluminum alloy frame for our solar panels. These are embedded with mono-crystalline silicon solar cells, which are highly efficient."
After: "High-transmittance, anti-reflective glass allows a lot of light to pass through and reduces light reflection, which is ideal for solar panels. Anodic oxidation aluminum alloy is a sturdy, corrosion-resistant material used to frame the panels, and mono-crystalline silicon solar cells are highly effective cells made from a single crystal structure that converts sunlight into electricity,
Above, the 'before' message is laden with technical terms that a non-expert may not understand. In the 'after' message, the expert takes a more balanced approach by explaining these terms in easily understood language that identifies each material's role in the system.
Practice with the Expert
As with any skill, effective messaging needs practice. Before an interview or presentation, PR professionals should work with the expert to define their key messages, prepare responses to likely questions, and identify topics to avoid. 
Practice sessions serve dual purposes. They help experts gain confidence in delivering their messages and also assist them in refining their responses. Through iterative practice, experts can identify and focus on the most important elements of their responses, ensuring they deliver succinct, impactful answers when interacting with reporters or audiences.
Training experts to be effective messengers isn't always a straightforward task. But by encouraging storytelling, balancing technical information, and emphasizing key messages, you can help them communicate their knowledge in a way that resonates with a wider audience. The transformation from expert to an engaging speaker is well worth the effort and maybe the difference between just getting an interview and receiving airtime, or even better – an invite back.
Take a look at some of Bluetext's past work to see how client subject matter experts have been able to unlock their knowledge for a wider base and deliver powerful messages to the audiences that need to hear them most. Are you in need of a marketing and public relations agency with the skills to bring out those messages and take them to market? Contact us today.
For the majority of December 2022 and into January 2023, the world has been captivated by the recently uncovered conspiracy of the nepotism baby, or nepo baby for short. In a nutshell, nepo babies are children of Hollywood industry insiders who likely benefitted from their family connections in the launching of their own careers. For example, "Emily in Paris" star Lily Collins, is the daughter of musician Phil Collins. Or "Stranger Things" star, Maya Hawke, who is the daughter of Ethan Hawke and Uma Thurman.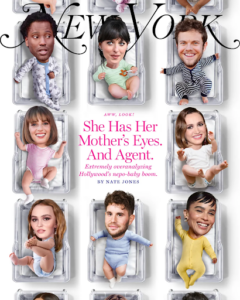 In today's Bluetext blog, we'll uncover the role nepotism plays in the world of sub-brands and product suites. We'll discuss when it may be right to reference a parent brand and act as a branded house, and when it makes sense to market your solutions separately under distinct brands and operate as a house of brands.
The Case for the Branded House
The most common form of brand architecture for brands big and small, a branded house operates as a set of sub-brands housed underneath a core, parent brand. A house of sub-brands benefits companies that offer multiple services or products, especially when a parent brand provides solid brand recognition and visibility. To the consumer, it is very clear that these offerings all come from the same parent company.
From a marketing perspective, a branded house operates under one marketing strategy and avoids confusion in the marketplace regarding who owns the sub-brand. This strategy typically works best when each sub-brands target audience share commonalities. A similar industry or job function, or perhaps the sub-brands are compliments with bundling potential. A branded house is recommended if the parent brand has an established positive reputation with consumers.
Google Workspace
The Google Workspace is perhaps the world's most famous branded house today. The goliath product suite houses Gmail, Sheets, Docs, Calendar, Meet, Drive, and so much more. As soon as you see the simplistic style and elementary school scheme of one of these sub-brand logos, you know it's Google baby. With a staggering 3 billion users worldwide, Google takes up a vast majority of the work app ecosystem and certainly benefits from architecting its business as a branded house. Their brand recognition is strong and Workspace apps are seamlessly integrated, allowing customers direct ease of use.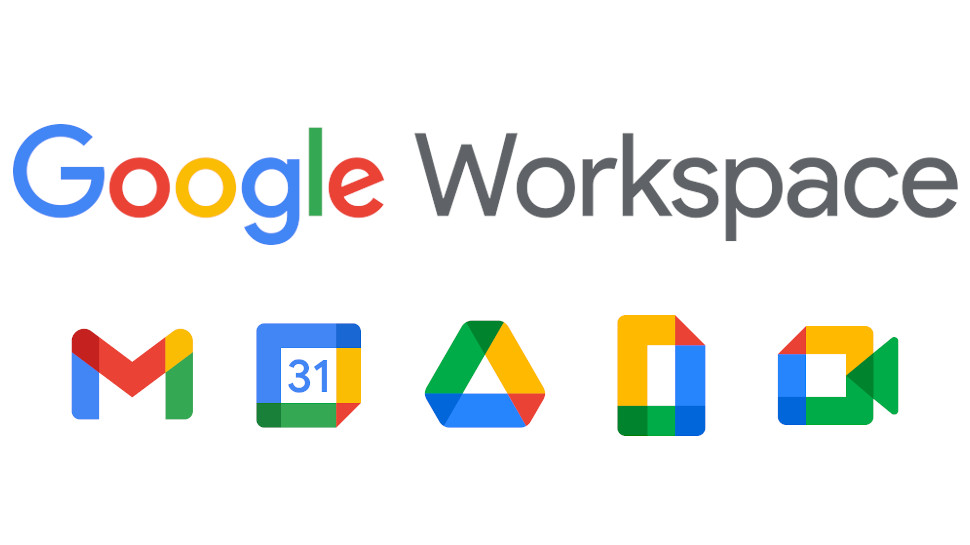 Adobe Creative Cloud
Another of today's tech giants, Adobe, launched Creative Cloud in 2011 featuring known and loved standalone applications such as Photoshop, Lightroom, Acrobat, After Effects, XD, and Illustrator in one package. The logos for each app offer a periodic table-inspired collective look and feel that tells the user it is an Adobe product and part of a branded house. These products are designed to serve separate functions but complement and strengthen each other. Therefore making the case to bundle or purchase the entire 'Cloud'…because if you're going to rent most rooms you might as well buy the house right?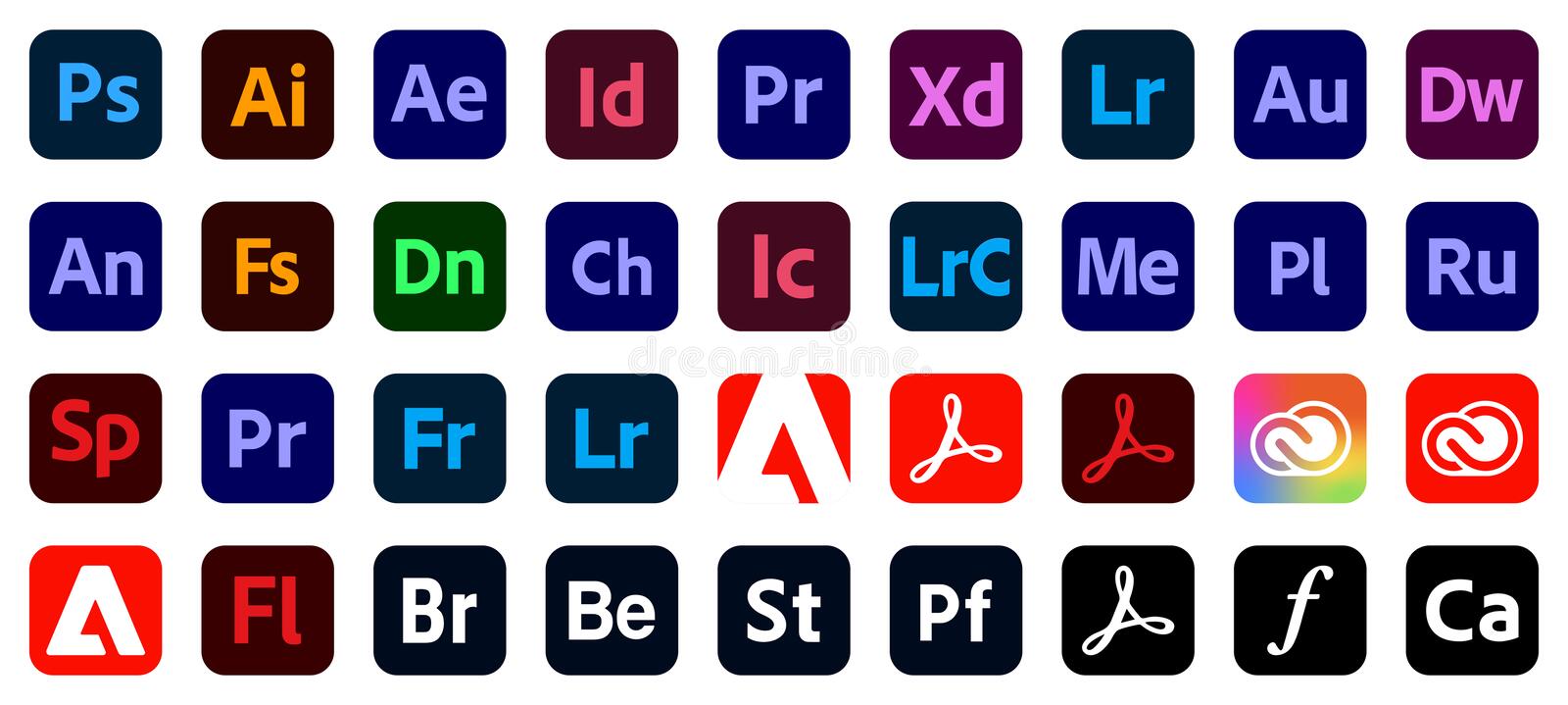 Sourcefire
Sourcefire hired Bluetext to reimagine its product architecture and create a branded house that would sit underneath the main SourceFire brand. Their suite of products, Snort, AMP, Immunet, and Firepower were great standalone applications but lacked a cohesive story that would tie them to Sourcefire. Bluetext renamed the products FirePower, FireSight, FireAMP, and FireCloud, taking inspiration from the Sourcefire name and perceived recognition in the market. Bluetext was also able to sunset Sourcefire's famed, "Snorty the Pig" gracefully as part of the rebrand, shifting the brand perception from startup to global leader. For Sourcefire, having a branded house of products aligned its marketing strategy and increased its overall brand perception. Following, the successful rebrand, the company was acquired by Cisco for $2.7 billion.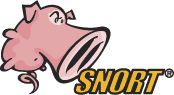 The Case for the House of Brands
A house of brands is remarkably different from a branded house, where each brand has its own unique brand identity and marketing strategy usually dictated by the target demographic. The major benefit to operating as a house of brands is the ability to service a diverse set of target markets and create economies of scale for the parent brand. On the other hand, a house of brands can be a complex system to run, and maintaining each brand's success may be almost impossible. 
Procter and Gamble
For over 180 years, Procter and Gamble has specialized in a variety of products across a wide range of target markets. Chances are, you've used a P&G product without even knowing it. Have you brushed your teeth with Crest toothpaste? Washed your hair with Head & Shoulders shampoo? Cleaned your clothes using a Tide POD? P&G probably wasn't the first association you made with this experience. All of these brands and so many more are the product of a successful house of brands.
That being said, the company has gone through a reshuffle in recent years. As of 2014, Procter and Gamble decided to retire or sell close to 100 of their existing brands, leaving just 80 brands that made up 95% of their profits. This is a classic example of a house of brands getting too big (and too expensive) to manage and needing to cut costs. Nonetheless, this is a great move by P&G, allowing the company to adapt and support their profit-making brands, and reallocate spend to develop new, innovative products that will pay dividends in the future.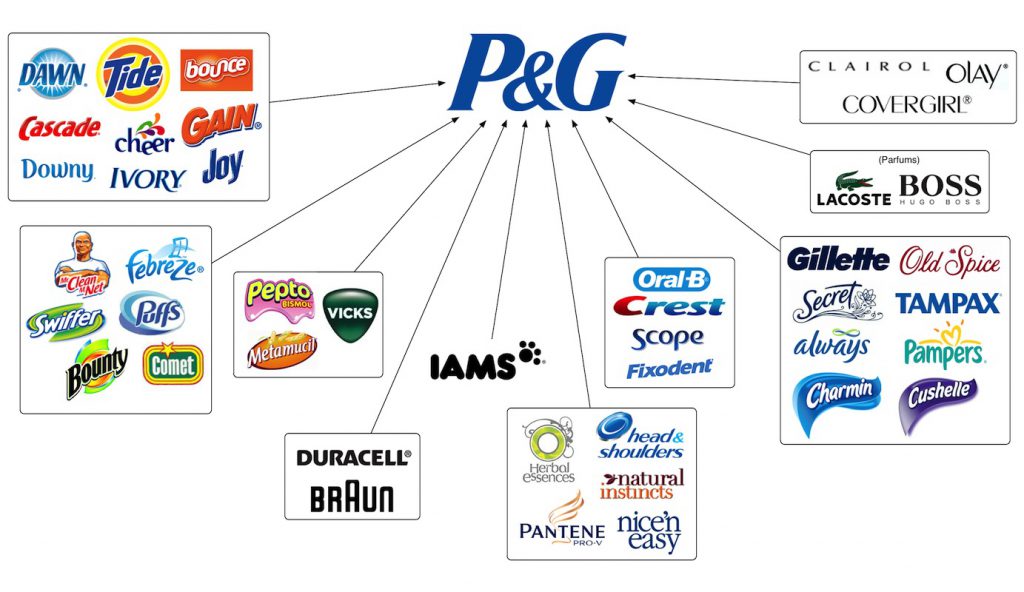 Unilever
British consumer goods company, Unilever, has been in business for just under 100 years and has grown to operate in over 190 countries around the world. Unilever specializes in products related to food, cleaning products, toothpaste, and beauty products, and they are the largest producer of soap in the world. Did you use Dove soap this morning? Spread some Hellman's mayonnaise on your sandwich at lunch? Snack on a pint of Ben & Jerry's ice cream last night? All of these brands operate under the Unilever house of brands. Unilever's success derives from operating multiple brands in the same category targeted at unique demographics. The same consumer doesn't buy both Dove and Suave soap, but both are owned by Unilever. This allows the company to target as much of the market as possible, all through the power of branding.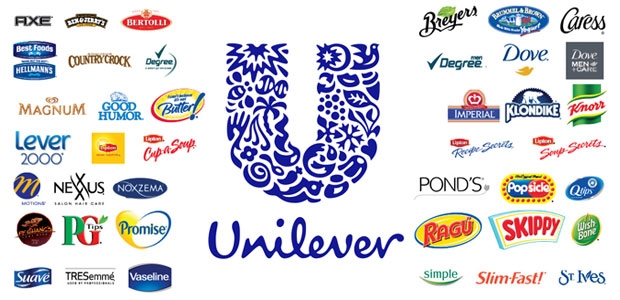 General Motors
GM is the largest automaker in the United States, operating brands including Chevrolet, Buick, GMC, and Cadillac. General Motors is possibly the perfect example of a house of brands that operates at all levels of the market to reach as many consumers as possible. A prospective car buyer is not in the market for either a Chevrolet or a Cadillac. Each brand represents a segment of the market and positions itself accordingly from a price, performance, and look and feel perspective. GM has positioned itself as a brand with potential to truly appeals to everyone by offering distinct models to just about every price range, catering to wide range specific preferences.
GM has also expanded outside of the US market, competing in Europe with its brands Opel and Vauxhall, and in China with its brands Baojun and Wuling. General Motors has also been very successful in its brand consolidation efforts. For example, the company bought Hummer in 1998 and discontinued the brand in 2010. A Hummer EV pickup truck and an SUV are now in the works and will be marketed under the GMC brand. Another example of brand consolidation under GM was the acquisition of the Yellow Cab Manufacturing Company, which produced cars for the Yellow Cab company in New York City. General Motors acquired a controlling stake in the company in 1925 and bought the business entirely in 1943. Following the complete acquisition, the company was absorbed into its brand, GMC.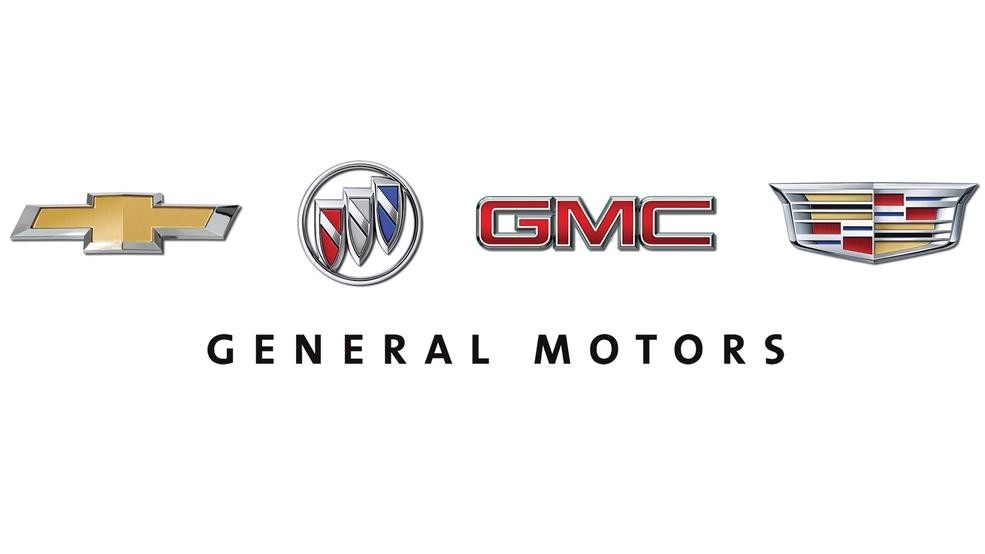 With brand perception under constant scrutiny, brand architecture is an important consideration in today's marketing world. For many companies, a branded house is the best structure as it allows them to operate under a core, leading brand and logo, focusing on one market strategy. For others who are targeting multiple market segments in the same category, a house of brands is the correct choice as it allows them to compete at as many levels of the market as possible. Not sure which strategy is the right one for your company? Speak with the experts at Bluetext today.
B2B marketing has gone through numerous shifts in the past few years, but perhaps one of the most significant is the emergence of demand generation. While lead generation used to be the name of the game and dominated sales and marketing strategies, companies have come to realize higher ROI can be found with alternative methods. Enter the wave of demand generation. The name alone sounds strong, confident, and a surefire way to efficiently move customers through the sales funnel. So let's break down the core differences in both strategies, and perhaps why you should consider a pivot to a demand gen mindset. 
Lead generation is the well-known start of the traditional marketing funnel, which typically transverses the customer through the attract, nurture, convert, close and delight stages. The first stage is Attract, where an anonymous customer first engages with your brand through your website, content marketing, or ad. If relevant and of interest, they may engage and share contact information in exchange for more information. If they continue to engage, they become a qualified lead in the eyes of the sales team, who begin outreach with the goal of converting to a customer and hopefully an eventual advocate for your business.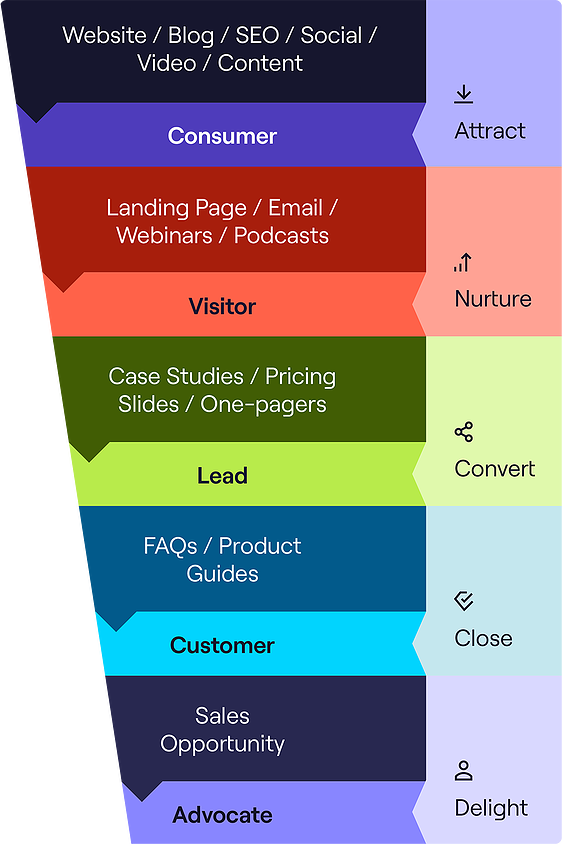 Sounds simple enough right? It's a tried and true traditional strategy for a reason, but it's far from perfect. For one, it's not entirely efficient. It takes considerable time and resources to sort the potentially high-quality leads from prospects who aren't interested in your product. It often casts too wide of a net to include people who are not interested in your product and therefore will never convert. Secondly, it's a very impersonal approach. With recent waves of personalization, many businesses are beginning to phase this approach out so that customers feel more attended too and therefore more loyal. 
Introducing a new marketing mindset: demand generation. This prioritizes direct intent to avoid moving uninterested audiences into your sales funnel. So while prior lead generation focused on gating content to capture as much information about any engaged user, new demand generation takes the opposite course. But this does not mean giving away all your valuable content, but rather recategorizing based on the buyer stage. So some content, like basic product information testimonials or video snippets, may be tagged as bottom-of-the-funnel materials and used as ungated or paid social promotion that allows friction-free engagement. The users that interact with this content the most are then retargeted with specific information based on their interests, pain points and desires. As they continue to engage your team builds insights into what and where prospects consume and share information. This entails some close attention to optimizing content, which has multiple benefits. Consider A/B testing your ads and landing pages, and optimizing around the messages and keywords that get the most traction. This will effectively flip the funnel to put the customer at the top of the funnel, driving a more data-driven marketing approach that will be laser-focused on the customer and their needs. Demand generation marketing means sometimes planning your content calendar on the fly based on trending topics or new data findings, but this in turn creates more relevant and desired content you can be more confident your ICP (ideal customer persona) would be interested in. The more helpful and relevant your business presents itself, the more customers will come to you with the direct intent to contact sales teams and request demos or trials themselves. These inbound leads are much more valuable for short-term sales and long-term customer growth. 
In order to implement this approach your business does need to shift prior practices and adopt a more agile mindset. This involves a considerable appetite for experimentation on both topics and channels that your high-intent customers are using. So for example starting from the broadest bottom of the funnel, you could create a webinar series on a larger topic, then create more specific video snippets on specific topics to use as ungated, organic promotional material on different social channels. Assess what topics and placements work best and continue to optimize around those insights. Perhaps retargeting engaged users with case studies or free tools related to the topics they interacted with. Be sure to include contact forms on all landing pages for an effortless way to express demand, but don't require this information to be shared just yet. These direct intent leads are much more valuable because they want to have conversations with your business, and the sales cycles tend to be much shorter.
Overall, the marketing landscape is in constant flux. Customers may be swarmed by a sea of sameness, have ever-diminishing patience and attention spans, and always looking for new ways to bring value to their own company. With that said, to keep up with these shifts and get the most out of your marketing efforts it pays to be attentive and adaptable. The one size fits all lead generation model may not be the most efficient method for meeting your conversion and revenue goals. A more personalized demand generation approach that puts a little more effort upfront may result in simpler sales cycles and much higher conversion rates. 
Considering a shift in your marketing strategy? Get in touch with Bluetext, an experienced content marketing agency that can prescribe the right approach and implementation strategy unique to your business. 
In a time of economic uncertainty, it's more important than ever to stay ahead of the curve as well as the competition. Stale digital marketing strategies simply won't make the cut. Here at Bluetext, we're committed to providing our clients with the latest and greatest when it comes to up-and-coming marketing strategies and trends. In this blog, we'll look at five key predictions to bolster your marketing strategy in 2023. 
Content Marketing in 2023
Gone are the days of strict, professional content and messaging for companies. In 2023, consumers are looking for you to empathize with them, breaking down the traditional walls that separated corporate from compassion. Lean into emotive content filled with transparency, empathy, and relatability. Your customers want to know they can trust you, especially in times of economic uncertainty when every penny counts. Ditch the sales-based pitch in your content and speak to your customers as if they were your friends.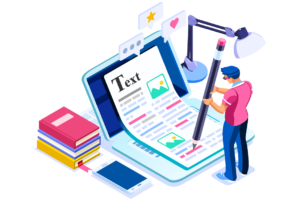 Short-Form Video
In today's culture, TikTok is all the rage. The average user now watches 19 hours of video content every week, and a lot of that is happening on their mobile devices, accounting for 80% of all mobile data traffic. In other words, short-form video is huge and should be taken seriously by companies heading into 2023. 
Producing content specifically for TikTok, Instagram Reels, and YouTube Shorts also lends itself well to companies, as shorter content takes less time and effort to produce. Additionally, viewers are more likely to engage with a shorter video that gets straight to the point versus a video they have to sit through for 30 minutes.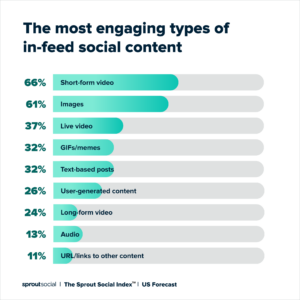 Augmented Reality
Using AR in marketing campaigns was certainly on the rise in 2022 and will continue to grow in both capabilities and use as we get into 2023 and beyond, with the global AR market expected to reach $28 billion by 2028. While AR may seem to be only available to large companies with large marketing budgets like Ikea, there are opportunities for smaller companies to lean into the augmented reality trend. Even something as simple as adding augmented reality functionality to your business card could be a great way to set yourself apart from the competition. You could add buttons to text or call, include a pop-up video showing off your product, and more.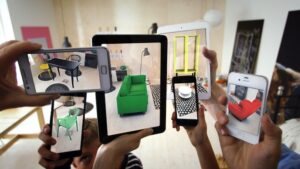 Artificial Intelligence
Although the technology behind artificial intelligence is still maturing and a sound business case is still being developed, that doesn't mean you're not able to jump ahead of the curve. It is predicted in 2023 that the science behind marketing data analysis will benefit greatly through AI with tools such as TensorFlow and Gretel, allowing your company to glean more information from your data than ever before and drive higher profitability. 
The power of conversational AI will also continue to grow (looking at you, Chat GPT) on the back of terabytes of data, enhancing your ability to actively engage with your customers on a personalized level. Tools like Campfire and Kore are making it easier for businesses to take advantage of the power of artificial intelligence with their platform-based solutions.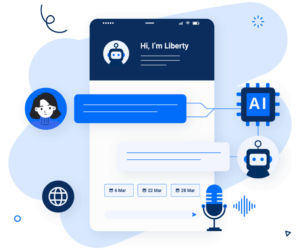 Metaverse
The metaverse was certainly a trending topic throughout 2022 and will continue to make headlines into 2023 and the future. According to a recent study, 59% of consumers are excited about transitioning everyday activities to the metaverse, with a similar number of metaverse-aware companies (57%) already adopting the concept. In 2022, we saw a variety of events being hosted in the metaverse, a trend that will continue into next year via virtual tradeshows, customer experiences, and facility tours. We'll also see an increase in metaverse use for internal business processes such as employee onboarding, training, and even company happy hours. 
Advertising in the metaverse will also continue to rise in popularity as the metaverse itself continues to grow. In order to align with the metaverse ethos, ads will need to be immersive and complement the user experience, allowing advertisements to become part of the gameplay and establish meaningful engagement with users.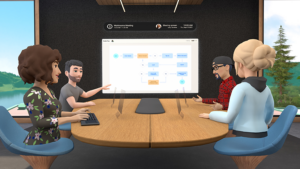 You may already be aware of these upcoming trends and the implications they could have for your business but unsure of how to start addressing them. Bluetext has the expertise and industry experience to help you grow your brand and implement effective changes to your marketing strategy. To learn more about our offerings, contact us today.
Product-led growth (PLG) strategy is at the forefront of a massive shift in the software purchasing process. Read our most recent blog in this series, PLG Series: Product User POV, to determine if your company is ready to put end users in the driver's seat. For companies looking to make this shift, consider the steps it will take to get there, which will require two major stages of transformation: the evolution of the product, and the evolution of the organization. 
Steps to Becoming a PLG Company
Evolution of the Product
PLG strategy hinges on end users being thrilled by the product the company offers. How can organizations create a thrilling software experience? While it may seem like an oxymoron, thrilling software is possible. It starts with prioritization of design, empathy, and frictionless touchpoints with a combination of user journey mapping, user testing, and intelligent data implementation. The end-user experience is what sets a working product and a great product apart. The product needs to serve as a solution to the user's troubles, not just a jumble of benefits and features. The user journey is top of mind for pioneering PLG-focused companies, rather than the specs and selling points of the product itself. 
A good example of this is the onboarding process for new users. In demonstrating software products, the demo should be focused on helping the user achieve their goals, not showing off features of the software it's trying to sell. Product-led growth really means user-led: anticipating their needs, reducing their friction, and providing ongoing support to create a joyful, exciting user experience with the product. In the PLG model, product enjoyment leads to subscription sales, additional referrals, and customer retention. When shifting to a product-led growth strategy, companies must create sticky products, which capture user interest by delivering consistent value and compel users to use them more regularly. 
Evolution of the Organization
To become a PLG company, the organization must first be willing to turn away from sales-led and marketing-led growth strategies. Instead, the business structure has to support the ability to move faster, more collaboratively, and with more complex dynamics. Collaboration and inclusivity are more than industry buzzwords; they actually can make or break internal strategies. To pull off the rate of product improvement necessary to keep pace with competitors, a PLG-focused company has to run as a democracy, taking input from a diverse group of stakeholders from a variety of different teams. Marketing, sales, CS, design, and engineering teams, for example, will all need to weigh in to make decisions that result in the best product and end-user experience. 
The resulting company structure is often at first more difficult and complex than legacy structures, but it has proven the best way to organize a company that prioritizes the quality of the product for the consumer experience. When scaling, the first thought may be to attempt to grow teams through hiring to accommodate for better, quicker, product improvements. That process tends to be time-consuming, costly, and inevitably leads companies to fall behind their faster, leaner competitors who are prioritizing employee growth, flexibility, and collaboration. As a step toward this organizational transformation, it's important to break down silos to stay communicative, informed, and aligned across teams.
After going through the transitional phases outlined above, the real work of a product-led growth company begins in harnessing value from the Freemium to Premium chain. 
Capitalizing on the Freemium to Premium Chain
For a PLG-focused enterprise, after creating the best possible product and putting the organizational systems in place to support the development of increasingly spectacular products, the value in the product-led growth model comes from encouraging the following: Product adoption, Customer Loyalty, and Advocacy. This growth can be reaped from the Freemium to Premium chain, composed of three stages: 
A frictionless entry point for users, leading to customer acquisition. 
The user's first interaction with the product should be personalized, delightful, and convincing. A free trial or demo experience allows users to self-educate about the benefits of the product and its ability to solve their needs, rather than having to deal with a salesperson or middleman to handle the transaction. This freemium experience can come in a couple of different forms: a reduced features version, a reduced capacity or usage version, or a reduced support version. 
There are a few reasons as to why the free trial method is the best entry experience for customers seeking software solutions. First, the software is an intangible object and can be difficult to adequately describe with marketing lingo; it's better to give users a hands-on experience that shows (rather than tells) the product's benefits. Second, free trials reduce the fear of committing to a purchase, so users can explore the software offerings without concerns about getting locked into a subscription. Lastly, observing or collecting data during a demo experience allows you to gain valuable feedback on the product at hand. By seeing how end users experience the product designed for them, you can get a realistic sense of their positive reactions and friction points in order to continue improving the product offering. 
Features located behind a paywall, leading to expansion. 
The free trial leads the process by introducing the user to a must-have technology (where they're reaping actual value), and the paywall follows by scaling up the pricing for the software as usage or benefits increase. After an opt-in free trial, a good conversion rate should be around 25%, and that rate jumps to 60% for opt-out free trials.
The product-led growth strategy for conversion is simple: freemium users are enticed to subscribe to premium accounts when they enjoy the product. To encourage subscriptions, it's important to remind users of the benefits and product features. In addition, putting a clear time limit on the length of the trial creates a sense of urgency for freemium users to switch to premium subscriptions. Trial period expirations can help push users to take action, for fear of losing out on the benefits that they've come to appreciate while utilizing your software throughout the demo period.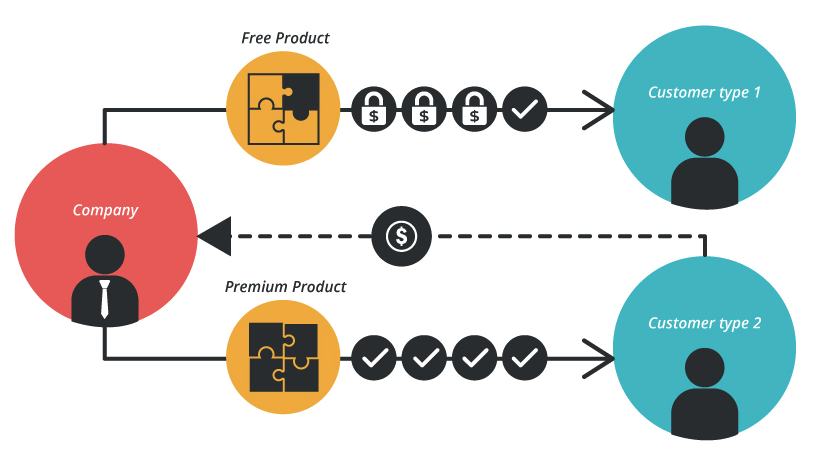 Valuable integrations, leading to retention.
While gaining initial subscriptions is important, PLG strategy necessitates that these users continue coming back to the product. Ideally, each time the user utilizes the product, they should have a better and better experience. The PLG model will not work successfully if the company's product becomes outdated or uncompetitive. Users must not only fall in love with the product but stay enamored. This can be done by continually improving the existing user experience, or by building out additional features and benefits to the product. However, if exploring the latter, keep the user journey segmented so that different audiences are still able to find the most relevant solutions quickly. As the product grows to encompass more features, the UX designers should ensure that the additional capabilities don't cloud the interface to make it confusing or overwhelming. 
For companies in the software technology space, shifting to a product-led growth strategy could lead to a better experience for customers and keep the enterprise at the front of the competitive edge. If you are interested in learning more about how Bluetext could use marketing tactics to help reposition your brand as a PLG-focused business, contact us.