So, you want your business to get in on the latest next-generation social platform? Stay relevant and be at the forefront of the top trending tech? Join the club. Quite literally, join Clubhouse. 
In the last few weeks, Clubhouse, an audio-social app emerging from Silicon Valley has captured attention nationwide. So what is Clubhouse? Well, it's not a dance club, and it's not associated with Mickey Mouse, but it is the next social media sensation. It's all the buzz of celebrities, tech investors, and digital marketers. In the first week of February alone, the app reached 2 million installs. 
After many brands made the mistake of dismissing TikTok as a short-lived, tween app for dance trends, they are paying attention to the promising potential of Clubhouse. New social media apps come and go. Many fail when their UX features can't stand up to the mainstream social giants or are acquired only to be killed (rest in peace video app Vine, which was bought by Twitter). The routine rise and fall of social media fads just prove how difficult it is to achieve adoption, capture attention, and establish habitual use of platforms.  
This leads branding and digital marketing agencies, such as Bluetext, to wonder which platforms will be "the next big thing" among digital users? Where should businesses focus their attention and become social pioneers? Bluetext breaks down the rising app, Clubhouse, for its digital marketing potential.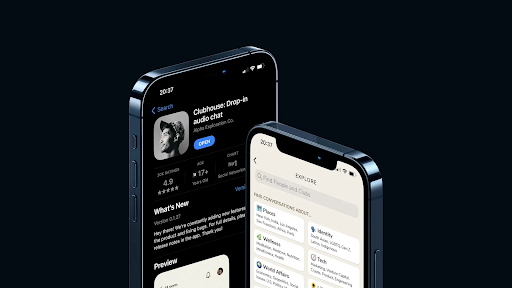 What is Clubhouse?
Clubhouse is a free, voice-based social media app with "rooms" to discuss various topics. It capitalizes on the familiarity and comfort mass audiences have found on Zoom's "chat rooms" during the COVID-19 pandemic. Many describe Clubhouse as being on a Zoom call with the cameras off, a scenario that the remote workforce still in their pajamas at 2:00 PM knows all too well. While there is some benefit to this familiar user experience, there are also some drawbacks. Much like an overcrowded Zoom happy hour, the networking rooms can be difficult to identify the speaker and become unstructured. But maybe that's the intent. Clubhouse has been described as a hybrid TedX talk and podcast where spontaneous conversations between strangers offer an invaluable perspective. It's an app built for all audience types; from the passive listeners looking for entertainment, to the content creators with voices that want to be heard. 
Clubhouse has taken efforts to provide a sense of order. For one, the "rooms" have a moderator with the power to mute and unmute audience members. Moderators are often thought leaders, influencers, subject matter experts, or even A-list celebrities. Users can follow their favorite moderators and have a chance to listen and participate, almost like a live two-way podcast. The app is invite-only, and the recent appearance of major celebrities and tech industry leaders has only heightened people's curiosity and desire to adopt. Invitations are sent by current users, who receive two invites at the time of joining and the opportunity to earn more with app engagement. After news of big-name celebrities, such as Elon Musk, Oprah Winfrey, Mark Zuckerberg, guest-starring in Clubhouse rooms there has been a surge in invitations and adoptions. The app combines psychological desires of group belonging, the curiosity of mysterious and exclusive events, and fear of missing out (or "FOMO") once you've achieved membership status to hook and sustain attention. 
What Do Digital Marketers See in Clubhouse? 
There once was a time when no one believed social media and business would overlap. But the lines of personal and professional have blurred over the years. Almost any industry can benefit from social media digital marketing, whether in paid or organic formats. Digital marketing campaigns from brand awareness to direct sales and conversions have proven successful on Facebook, Twitter, LinkedIn, and even Instagram. Any and every social media platform is subject to malleability. People will inevitably create their own use cases that meet their specific goals, which may or may not align with the original design. Platforms, like Facebook and Twitter, have evolved powerful marketing tools with robust targeting and analytical capabilities to reach worldwide audiences who have ingrained the apps into their everyday routines. We expect the same in time from Clubhouse.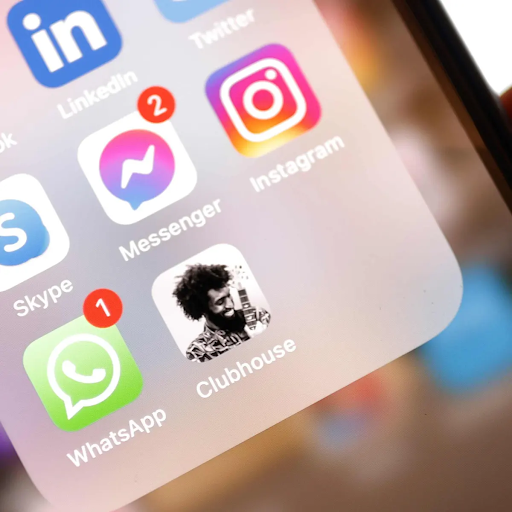 Clubhouse has a unique marketing potential because of the niche topic "rooms" and audiences. Users can select the topics of interest to them, and join "rooms" where influential moderators facilitate discussion on those topics. There is an educational element to the app, much like podcasts. This is where industry thought leaders can shine, and host "rooms" to share insights and discuss trending topics with partners, customers or competitors. Think of it as a thought leadership article turned interactive audiobook. It is a golden opportunity to spread brand awareness and strengthen reputation with an interested and interactive audience.
Digital marketers everywhere are eyeing the Clubhouse app for the potential access to exclusive audiences and marketing opportunities. Unique elements, like the invite-only exclusivity or completely live no-playback content, have users eager to join and addicted once a part of the group.  In time, we expect the opportunity to share your brand story or your founding story, connect with customers, get product feedback, run focus groups, and generate awareness will only grow. And the early adopters will have a competitive edge. 
Ready to be at the forefront of new technology and social trends? Get in touch with Bluetext for expert branding, digital marketing, and social media strategies. 
As the world has changed in the blink of an eye, so has the way we market to consumers. Now, more than ever, your website exists as BY FAR THE MOST IMPORTANT doorway to your brand and your brand experience. While stores stay shut, and face-to-face interaction is vastly limited, brands will rely on reaching their target audiences via their websites. Therefore, your website is mission-critical to your success.
Bluetext has published a 5 part blog series to help you think about and pressure test if your website is the best it can be.
Virtual Executive Briefing Centers are a valuable resource for companies wishing to show customers and prospects their full range of solutions in action, especially new solutions that the partner may not have implemented yet in its own organization. Customized presentations, live demos and in-depth discussions can be arranged. VEBCs offer a lot of great benefits for organizations including:
Present your brand in a very innovative way with the latest HTML5 and video technologies
Reach a wider audience, save money and drive efficiencies by reducing travel costs to visit a physical center
Get your thought leaders delivering their message to a wider audience than their physical weekly calendar allows
Deliver vertical specific messaging and solutions in a customized fashion
Personalize the experience based on the understanding of the audiences job title, history with the enterprise, and other components the digital environment can capture and feed into the site
Juice up your SEO with a smart build and customer journey that enhances your SEO footprint
Bluetext has had a lot of experience designing and developing Virtual Briefing Centers.  Here are just a few examples of the innovation we have helped drive for our clients:
McAfee and Intel Security's Future Agency
McAfee and Intel turned to Bluetext to design a campaign to demonstrate the advancements in cyber security that the companies are driving across the Federal Government. Named The Agency of the Future and found on the web at futureagency.com, the solution integrates an interactive, 3D experience and a series of videos with lead generation integrated throughout. The experience was enhanced with a continuous monitoring webcast that targeted federal IT security experts and drew more than 3000 leads. The campaign won major kudos at McAfee corporate.
CSC's Digital Briefing Center
CSC's Digital Briefing Center is where customers, partners and prospects from across the globe can come to learn more about the key technology conversations and market shifts CSC is driving into the market.
The center is driven with immersive 3D video technology that is completely interactive through Html 5 overlays throughout the user journey.
Following launch, Bluetext's collaborative creation with CSC's Digital Marketing team became the top performing component of the csc.com global web presence, a huge feat for a Fortune 500 corporation.
Version 2.0 features new capabilities spanning: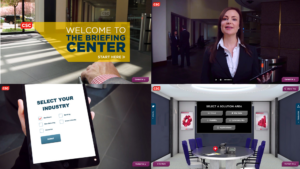 Multi-floor scalability

Triple screen experience

Dynamic social media integration

Triggered infographic visualizations synched with briefing videos

Chaptered video interactivity
The following video of CSC's head of global brand and digital marketing talks about this project:
TalkShop by Cooper Thomas
From corporate meetings to conferences and workshops, connecting with your workforce and customers is an essential element of business. Bluetext was hired by Cooper Thomas to help enhance their virtual training and meeting services and next-generation virtual platform that can help their customers get the most out of their customers' virtual events.
With their virtual event platform, you can now connect with employees, customers, and clients conveniently and cost-effectively. The unique speaker-training program guides your presenters to deliver more effective and engaging virtual presentations. The speaker coaches provide focused support to help busy subject matter experts become polished presenters. They also provide project management and program support for events ranging from single training sessions to multi-day conferences, as well as on-site support for virtual and face-to-face events.
Michael is one of the founding partners of Bluetext, and he currently serves as co-president and chief strategy officer. He has spent his career working with companies ranging from start-up to global industry leaders to help them achieve their goals through powerful marketing, communications, and branding programs. He has vast expertise in developing and executing integrated campaigns that reach audiences via the full complement of marketing channels. He has successfully brought new products to market, led the re-branding of global companies, and helped international technology companies enter the U.S. market. He has also been featured on The Washington Post about how he has shaped Bluetext to tackle D.C.'s unique marketing challenges.
He has been instrumental in the strategy and management for some of Bluetext's largest engagements, including Alcatel-Lucent, CSC, and Georgetown McDonough School of Business, and Hughes Network Systems, ensuring that Bluetext's solutions drive key revenue and organizational pillars for clients. He has worked with the largest Silicon Valley technology companies to help them more effectively enhance their reputation and drive leads, serving as project leader for many of Bluetext's largest projects.
In 2017 Michael successfully led the effort of Bluetext's sale to Eastport Holdings, an all-cash transaction. Today as co-president he drives the company's operations and strategy as it continues to grow at a rapid rate.
Previously Michael was part of the communications leadership for D.C.-based MicroStrategy, helping the company navigate its financial crisis in the early 2000s. Later he successfully positioned companies including eGrail and Veritect for sale.
Rapid response is a core component of Bluetext's public relations services. We focus on having messages and media targets teed up when there is an opportunity for our clients to contribute expertise to breaking news events, whether it is a cyber attack, tech policy development, or in this case the horrific wildfires raging across Southern California. As the leading Emergency Mass Notification Services (EMNS) provider, Bluetext positioned client OnSolve's CEO to speak about the challenge local officials face to alert citizens when wildfires, hurricanes and other natural disasters hit; ways for citizens to stay safe; and innovative new capabilities available through providers like OnSolve. Multiple interviews were arranged for OnSolve, including this live segment with The Weather Channel.
Brand Strategy
The Message and Brand Story
Rarely do you get a chance to work with a client so convinced that they can change the way cancer is diagnosed and treated that it energizes an entire agency. That was the case with Inspirata. After spending five minutes with founder Satish Sanan, it became clear that he had the resources, vision, and passion to shift an entire industry. With significant backing from major investors including the founder of NetJets, Satish came to Bluetext to launch a brand in a very short time. He wanted to focus on building and executing the business and asked us to develop a name, logo, messaging, website, brand story, process and video. The Bluetext team was up to the challenge.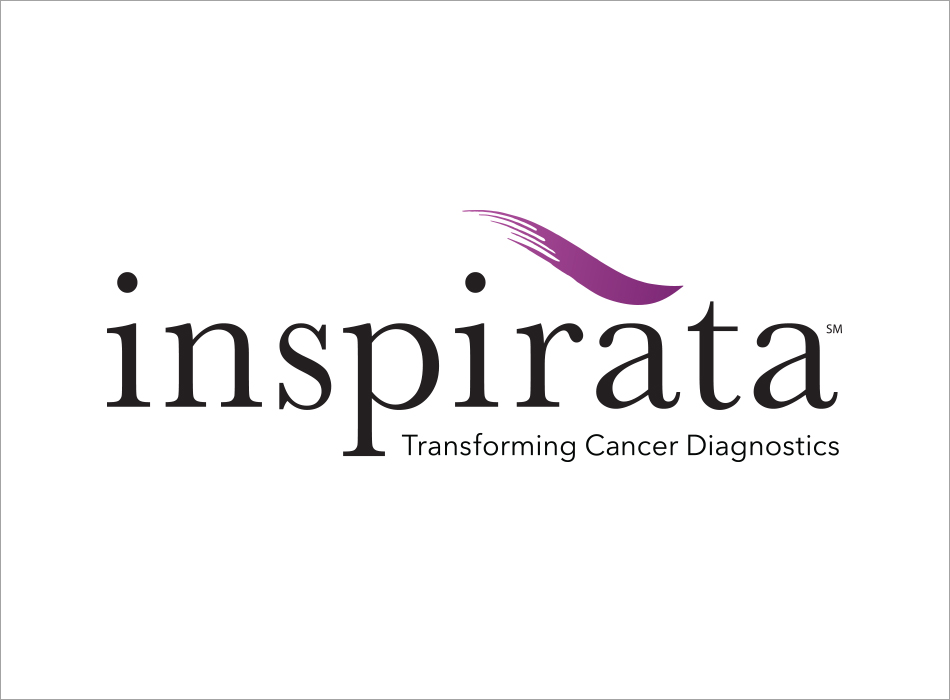 The Name
Creating a name across the medical informatics industry is a challenge as every great idea seems to be taken. But after an extensive messaging process and a team that was open to exploring many possibilities, we came up with this concept of Inspirata, meaning inspiring data. By digitizing the entire pathology workflow process, Inspirata is focused on transforming cancer diagnostics and driving better patient outcomes for people across the globe. They are focused on inspiring a market and everyone fell in love with the name Inspirata.
Brand Presentation
The Logo
Clean, elegant, professional – that is the hallmark of this brand, and the logo is designed as a simple yet elegant mark that is recognizable but not overpowering.
Corporate Visual Identity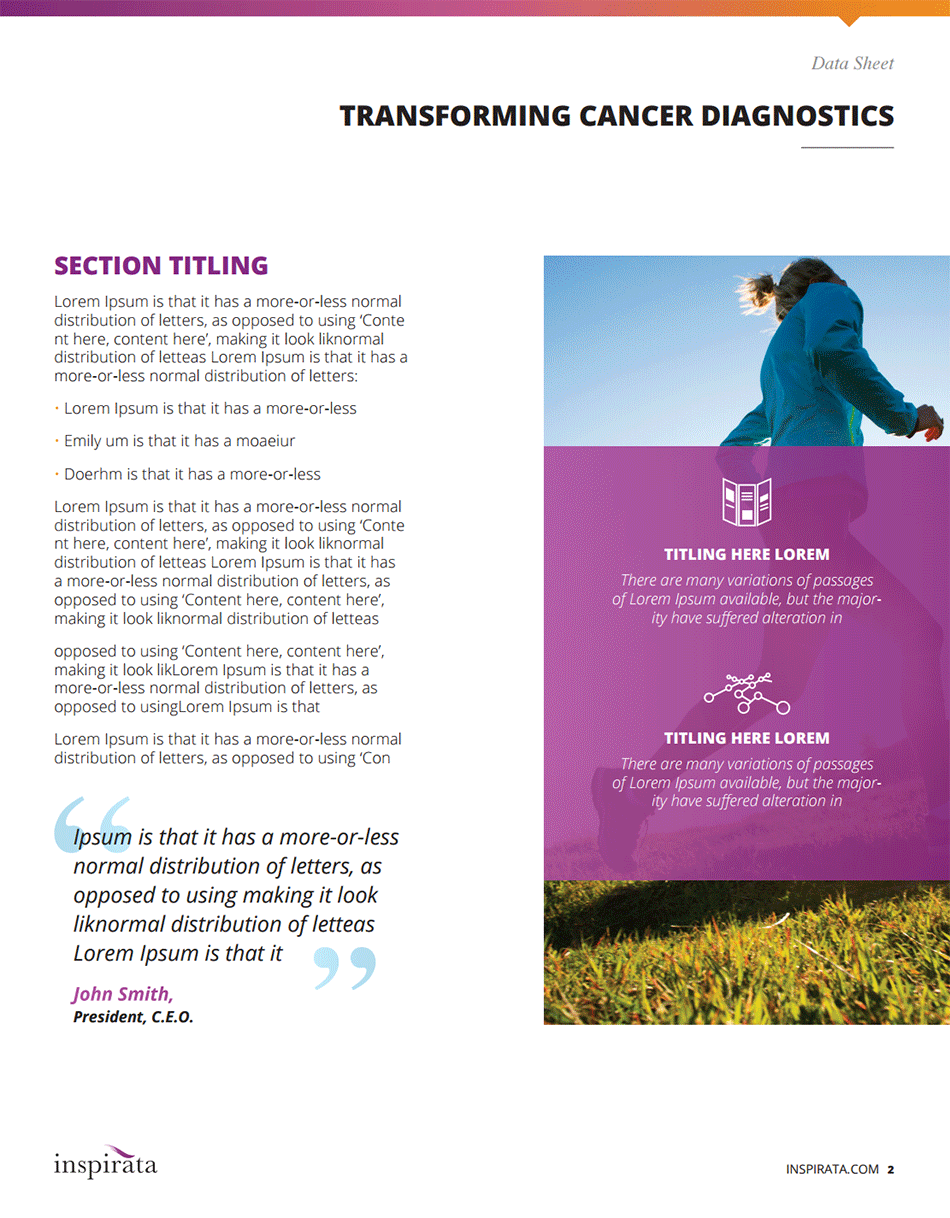 Bluetext designed a corporate visual identity system that aligns perfectly with the brand mission and story. It is simple and elegant but not overpowering.
Website
The centerpiece of the Inspirata brand is a powerful, responsive website designed to be easy to use, easy to navigate, and drive users down a path to understand the vision and mission of Satish and his entire management team. Big bold imagery, vibrant colors and lots of original content are the hallmarks of this powerful website which can be found at www.inspirata.com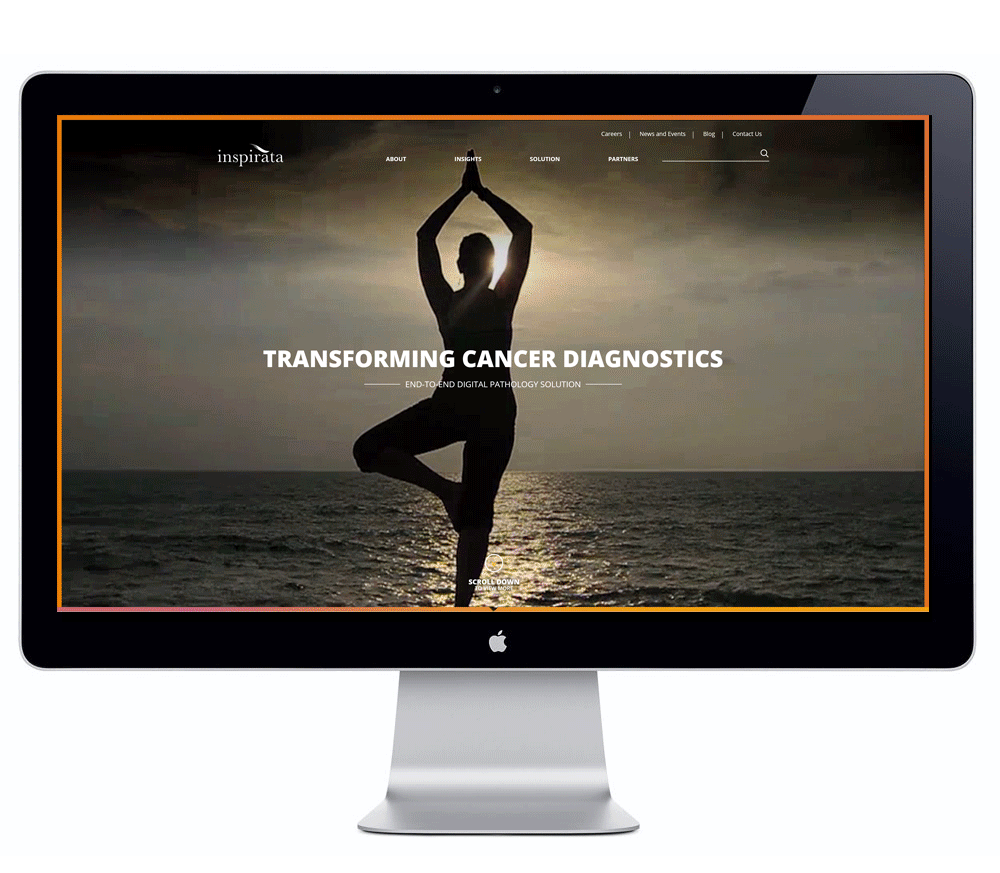 Brand Delivery
In advance of the company's launch at the USCAP 2015 Conference in Boston, Bluetext designed a powerful tradeshow booth to highlight the pathology office the future, designed an interactive infographic which demonstrates the company vision of transforming the case review of the future, and developed, in partnership with Philips, a partnership video to talk about the impact the two companies will have on the global digital pathology market.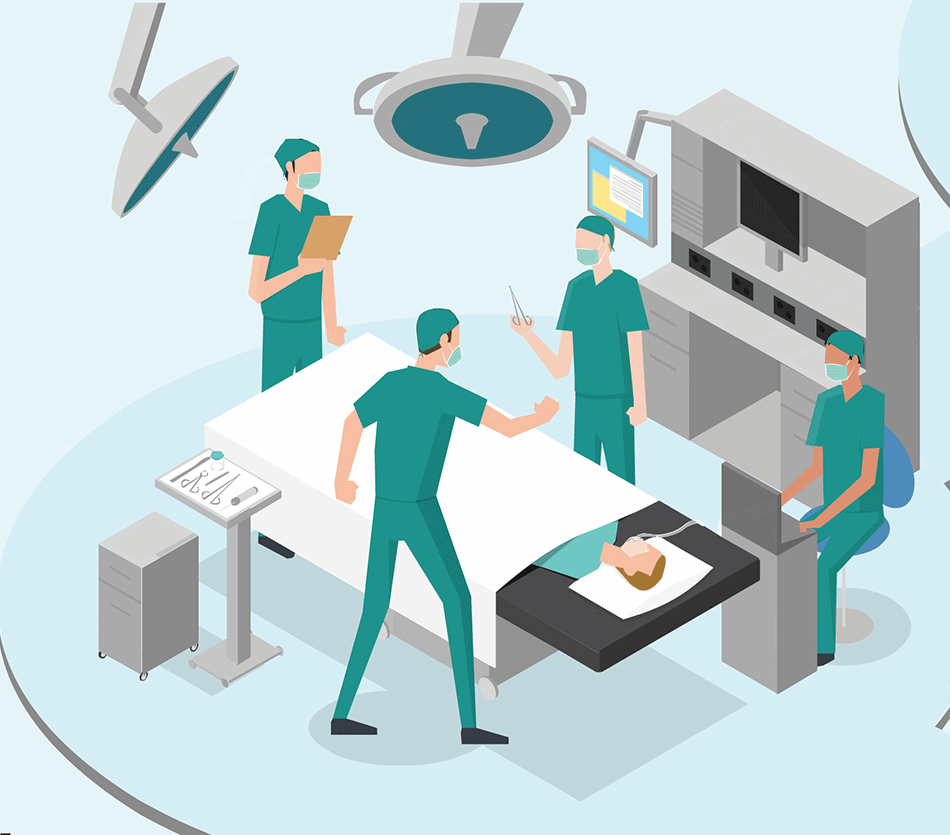 If your digital marketing agency team doesn't have a SMAC roadmap, you may find your company drifting off-course in 2017 and beyond. Here's brief refresher course on SMAC.
Social Media
Social Media continues to evolve.   Platforms rise and fall by the year vs the decades of old.   Some new trends we see emerging that we see potentially continuing to gain momentum.
1. Snap's Evolution Will Result in Interesting New Opportunities.
2. Twitter Fatigue Will Worsen.
3. Users Will Crave More Vicarious Experiences.
4. New Areas of Communication Will Emerge.
Mobile
Mobile devices are the cornerstone of how new business is being built and legacy businesses are reinventing themselves. Mobile devices allow users to constantly update their profile, stay aware of deals and promotions, and track locations and buying habits by virtue of connecting to various wireless signals and near-field communication (NFC) devices.
Some new trends we see emerging that we see potentially continuing to gain momentum.
1. Consumers redefine purchase boundaries; mobile marketing, brand partnerships deepen
2. Department stores, mobile marketing partners tackle the 'Amazon Effect'
3. Programmatic accelerates: brands, tech, marketing continue to invest
4. Next-generation creative, video redefine mobile engagements
Analytics
As databases have grown larger and processors and memory have become capable of chewing through hundreds of millions of records in a short time, we have begun to see how analytics can do more than just track clicks. Analytics can establish links between entities and make intelligent predictions about customer behavior based on knowledge a system has about a customer — knowledge that has been informed by social networking.
To keep up with the explosion in Big Data, companies and corporations are beginning to invest in BI projects and more and more sophisticated analytics infrastructure.  Some new trends we see emerging that we see potentially continuing to gain momentum.
1. Multi-channel Attribution
2. Focus on 'Return on Analytics Investment
3. Monetization of Data
4. Exciting new players in the MarTech arena to complement the core analytic platforms
Cloud
The cloud element of SMAC refers to the capability a business has to spin up vast amounts of capacity that are paid for by the minute or hour. Businesses do not need to spend millions of dollars building another data warehouse – they simply rent it from a cloud provider, do their work and turn it off. When the business environment changes, they simply spin up another cluster in the cloud, pay another few hundred dollars and continue building insights.
Some new trends we see emerging that we see potentially continuing to gain momentum.
1. Artificial intelligence (AI) will make personalization a reality in 2017.
2. Self-service will be the new normal.
3. Enhancing the Buyer Journey
4. Google Tag Manager and other granular analytics modules being the norm
With buyer sophistication growing daily, marketers need to deliver increasingly smarter strategies and campaigns. Are you taking the time to measure how your efforts are working and think about how you might enhance your efforts, or do you find yourself quickly moving from one campaign to the next?
Back in 2006, I had a conversation with Washington Post Magazine columnist Gene Weingarten, one of my favorite humorists. If you've ever happened upon his column, you know that he's not exactly an admirer of public relations professionals or publicists. So I made him an offer: let's switch jobs for a day. I'll write your column for one week while you handle all my PR clients. Gene thought about it for a bit, and then said yes…with a catch. He'd only do it if I would admit, on the record in his column, how pathetic and meaningless my existence as a PR professional was. Intriguing offer, but ultimately I passed. Then I went home, grabbed a bottle of Jack Daniels, shut the closet door, and cried.
Ok, so I'm kidding the last part. I don't actually own a closet. I'm not sure why the exchange with Gene recently popped into my head, but perhaps it results from what seems to be a Groundhog Day cycle of working with traditional DC tech press, which goes something like this: Establish relationship with DC tech reporter, work with reporter on multiple client stories, watch reporter leave publication after relatively short period of time (typically right at the moment when I have 2-3 stories on precipice of publication), bang head into wall, dream about being a farmer, realize I wouldn't survive six hours on a real farm with live animals, start process all over again with replacement, and hope springs eternal.
Washington Business Journal tech reporter Kasra Kangarloo is the most recent area tech reporter to leave the position, a beat he held for less than 8 months. Actually, I spoke to soon; Washington Post reporter Amrita Jayakumar (who covered tech as part of a broader beat) departed a few weeks after Kasra. Preceding these tech scribes were Bill Flook at WBJ and Steven Overly at the Post. All four were good writers and good individuals who invested time to get to know the tech community – which is all you can ask for.
Editorial churn is not unique to this market, and there is no need to run through the upheaval occurring with traditional publishing. But one has to assume that the revolving door partially derives from the fact that these writers did not feel the position was stimulating or rewarding (financially or professionally). Traditional publishers in this market have been de-prioritizing local tech coverage due to a range of factors. This begs the question of whether it matters – not just for individual tech companies seeking to generate awareness for their brand, products and services – but for the DC tech community as a whole.
While most of these reporters transitioned quietly to their next professional stop, Kangarloo hopped out with somewhat of a bang. It wasn't an exit on par with George Costanza scraping up New York Yankees championship trophies as he spun his car around the parking lot, but it did capture the attention of the DC tech community. Kangarloo led off his exit post stating, "Fare thee well, D.C. tech. It's been real." In fact, Kangarloo didn't think it had been real at all:
"Obviously, it's in every startup's interest to drum up positive press, and there is a genuine financial incentive for any one of them to, shall we say, bend the truth a bit. And since I'm leaving the beat for good, I'll just go ahead and say what I really mean by that — the startup realm seems to rival even political coverage for the sheer amount of spin that's employed each day. But why so many reporters give in so easily is a mystery. And that's not to exclude myself, by the way. I've fallen into that trap plenty of times, and had I stayed longer I'm certain I would again."
If a startup announces a major new customer and no one is around to write about it, did it happen? If the next set of tech reporters at WBJ and the Post cast an equally cynical eye towards the DC tech community, does that impact the ability for startups and others to get important stories out? I can understand, as a reporter, that it is far more fulfilling to dig into more controversial, investigative pieces than it is to regurgitate funding announcements or hearing a founder wax on about some grandiose vision to change the world…or supply chain efficiency as the case may be. And investigative stories should be told. But so should stories of startup and tech success.
The good news for DC is that the next generational of editorial players, including DC Inno, Tech Cocktail (yes, have been around for a while), Technical.ly DC, Tech Bisnow and even the DC Tech Facebook page, have stepped in to fill the gap. They've also served notice, for the most part, that they aren't satisfied to just repost press releases.
For DC starts and other tech firms, all of this change means a couple of things – none of it revolutionary. First, proximity matters, and startups and tech innovators may have to leave their comfort zone, metaphorically and geographically speaking, to find the outlets that matter most to them. It may be TechCrunch, it may be The Wall Street Journal, but it could just as likely be Builder Magazine or Hotel Business. Because as many layoffs or job switches that might be occurring across the industry, you will find greater stability at influential outlets outside of the market (TechCrunch, Re/Code, The Next Web, QZ, etc.), where some writers have been there for years, not months. This stability is important, because reporters get to know a company and don't need to be re-educated on a continuous basis.
Second, think about how traditional and emerging DC tech writers want to cover the space. Don't just email a press release about what a new product does, connect them with a customer who can provide tangible ROI evidence your product makes a difference. If your funding announcement is not a big number – relatively speaking – connect the funding to a broader local or national trend that expands the story beyond your own. The press release isn't a news generator; it's simply an SEO information capsule representing one small part of your announcement strategy.
AddThis GM Charlie Reverte calls 2015 the year of the personal web. He talks with Bluetext's Buzz Lounge about the move to personalized web sites across the internet, making the web personal for individuals while generating more revenues for web sites.
Former Eloqua CEO Joy Payne tells Bluetext's Buzz Lounge that 2015 is the year for sales and marketing to work closely together to fully understand the buyer's journey in order for marketing to develop the best content for every step of the process. Joe explains that buyers want to facilitate their own journey, and so finding the right content when they need it is essential.
Triblio's CMO and Co-Founder Jason Jue talks about trends in marketing automation, analytics, and digital marketing.