Michael is one of the founding partners of Bluetext, and he currently serves as co-president and chief strategy officer. He has spent his career working with companies ranging from start-up to global industry leaders to help them achieve their goals through powerful marketing, communications, and branding programs. He has vast expertise in developing and executing integrated campaigns that reach audiences via the full complement of marketing channels. He has successfully brought new products to market, led the re-branding of global companies, and helped international technology companies enter the U.S. market. He has also been featured on The Washington Post about how he has shaped Bluetext to tackle D.C.'s unique marketing challenges.
He has been instrumental in the strategy and management for some of Bluetext's largest engagements, including Alcatel-Lucent, CSC, and Georgetown McDonough School of Business, and Hughes Network Systems, ensuring that Bluetext's solutions drive key revenue and organizational pillars for clients. He has worked with the largest Silicon Valley technology companies to help them more effectively enhance their reputation and drive leads, serving as project leader for many of Bluetext's largest projects.
In 2017 Michael successfully led the effort of Bluetext's sale to Eastport Holdings, an all-cash transaction. Today as co-president he drives the company's operations and strategy as it continues to grow at a rapid rate.
Previously Michael was part of the communications leadership for D.C.-based MicroStrategy, helping the company navigate its financial crisis in the early 2000s. Later he successfully positioned companies including eGrail and Veritect for sale.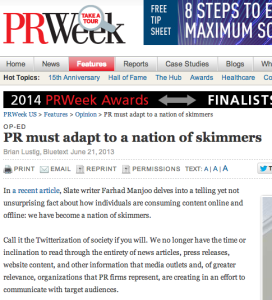 Brian Lustig possesses 17 years of experience running award-winning public and media relations campaigns and is a partner at Bluetext. He has established himself as one of the most trusted technology media relations practitioners, PR strategists, and tech writers for business-to-business (b2b), business-to-government (b2g) and business-to-consumer (b2c) technology firms at all stages of development – ranging from start-ups to Fortune 100 organizations.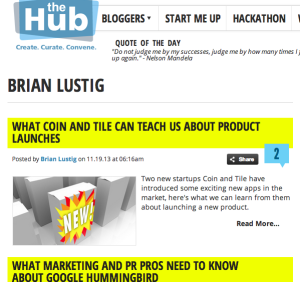 Lustig specializes in public relations and content creation strategy and execution that raises the enterprise value of clients. Lustig has significant experience across a broad range of technologies, including mobile, big data and data analytics, cloud services, physical and information security, home automation, military/government technologies, and unified communications. Vertical market expertise extends from public sector and healthcare to financial services and education. He develops comprehensive lead generation PR and content marketing programs, which includes writing and placing thought leadership articles, white papers, case studies and other high value content behalf of clients. Lustig is a frequently published writer in communications and vertical industry publications, and currently serves as a regular contributor for PR Week Hub Comms and The Agency Post.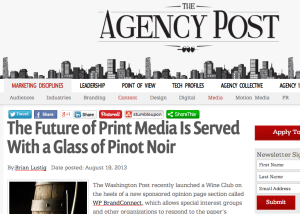 Lustig provides the following services to clients:
Media and industry analyst relations
Content creation and placement
Strategic messaging development
Social media strategy
Speaking and award management
Media training
Jason Siegel is a founding partner of Bluetext and his achievements in the digital and design arena have made him a highly sought after speaker and provided great exposure for him, his clients, and the Bluetext organization.  He is widely recognized as a pioneer in web design, creative communications and interactive strategies. His award-winning campaigns for major companies, non-profits and trade associations have earned him virtually every award in the creative design arena.

In 1998 Siegel founded Internet Gravity out of his college dorm room which led to Yahoo's College Web Designer of the Year award. Siegel has launched breakthrough marketing technologies and digital media strategies including the first large-scale mobile app for the 2008 presidential inauguration– named App of the Week by The New York Times– and augmented reality campaigns for major technology brands.
He learned that the web was a level playing field for anyone with a computer and a creative mind. Five years later he sold Internet Gravity to a top 10 global PR agency.
Jason's tenure was highlighted by incredible growth and amazing projects, including a mobile experience for the 2009 Obama Inauguration that was NYT App of the Week and received a National WEBBY Award.
His entrepreneurial spirit led him to found UFollowUp, a marketing automation software company, in 2002. He successfully sold UFollowUp to Lasso CRM in 2012. These two tracks enabled him to found Bluetext in 2011, one of the fastest growing agencies in the region.  In September 2013 Jason was honored with the "40 Under 40" award by the Direct Marketing Association.
Jason was inspired early on by great artists like MC Escher, Chuck Close, KRS-One, and then in college specifically by the manager of his University's Design and Publications department who encouraged him to hang out his own shingle – controlling his own destiny.  Today, the wild imaginations of his three children, his talented co-workers, and the rapid pace of the evolution of devices and the human interfaces for them–things like Wearable Computing that takes interface design to the next level—keep him inspired.  In fact, Jason believes Responsive Design and Wearable Computing trends will drive an interface revolution in the government.  He predicts that true responsive design will be implemented government-wide, leading to massive financial efficiencies for all.
Siegel cites his Obama Inauguration App as a key career and industry achievement.  This app won Webby Mobile App of the Year, AdAge Top 10 App, NY Times App of the Week, and put Jason on the national media front when he was interviewed on ABC News w/Charles Gibson during Inauguration weekend.
Siegel has an exceptional record for client service with expertise in User Experience, Digital Integration, Branding, Web Strategy, Email marketing and Interactive Advertising. Blue chip companies are working with Jason and his teams, including Google, Intel, Georgia Pacific, and many more.
In addition, Jason advises some of today's hottest start-up companies as well, being on the Advisory board for PointAbout, DLC Solutions, and PublicRelay, and as a strategic Angel investor for startup Guide.
Streaming vs Cable: Who Wins? BoomBust w/Jason Siegel Chief Digital Offer of Bluetext from Bluetext on Vimeo.
A founding partner of Bluetext, Don Goldberg has helped many of the largest global corporations achieve their communications goals through public relations, media outreach, digital strategies and integrated marketing campaigns. In his 25-years in Washington, he has led companies and organizations through communications challenges and reputational threats, and helped position clients for success in the commercial, government and policy arenas. Don began his career as an award-winning journalist before serving for more than a decade as a senior staff member on Capitol Hill.  During the Clinton Administration, he was appointed Special Assistant to the President, where he served on the communications team managing investigations and damage control for the White House.
Since leaving politics, Don has become one of the leading crisis communications experts in the nation, and is a frequent guest commentator on CNN, Fox News and other national news networks. His expertise includes helping major brands better position themselves before key audiences, whether government executives, policy makers, business leaders, regulators or consumers.