Within the previous blogs in our marketing acronym series, we took a look at the top acronyms used in the sales and advertising realm, as well as the website design and development side of marketing. In today's acronym review, we explore the top 45 acronyms most commonly used in and around the office (whether you work from the office or WFH) and those used in the contracting and legal departments. While we're sure you know what PTO is, you may not know what TOFU means, and no, we're not talking about the soy product.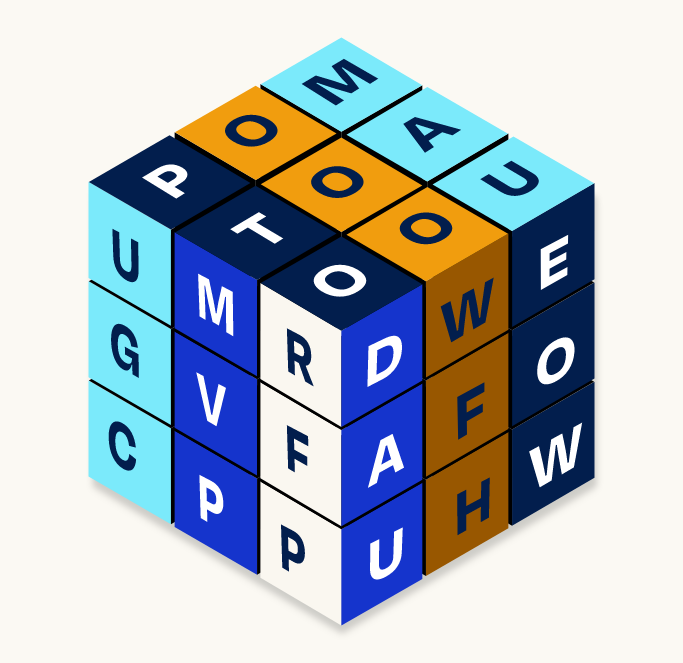 SLA (Service Level Agreement)
A contract (sometimes it's internal, and sometimes you have a set expectation that you've discussed with your customer) outlining the level of service they can expect.
A measure of customer satisfaction and loyalty, based on the likelihood of them recommending your product or service.
MRR (Monthly Recurring Revenue)
The amount of predictable recurring revenue generated each month from your subscription-based products or services.
ARR (Annual Recurring Revenue)
The money you can count on every year from your loyal customers who just can't get enough of your product or service.
A business model where you sell your products directly to consumers, no middleman needed.
A marketing approach that aims to get a quick response from your target audience. Think of it like a call-to-action, but with more urgency.
The process of making sure your product or service is up to snuff and meets all necessary quality standards.
The beginning of the customer journey, where a potential customer is first introduced to your product or service.
MOFU (Middle of the Funnel)
The stage of the customer journey where a potential customer is considering your product or service.
BOFU (Bottom of the Funnel)
The final stretch of the customer journey, where a potential customer is close to making a purchase.
UGC (User-Generated Content)
Content created by your customers, like reviews, comments, or social media posts. People trust other people, so this type of content can be powerful.
USP (Unique Selling Proposition)
What sets your product or service apart from the competition. This is what makes you stand out in a crowded market.
SaaS (Software as a Service)
No more bulky software installations on your computer, now it's all about subscribing to the latest and greatest software via the internet.
When your friends give you the lowdown on the latest product or service, that's WOM.
It's where everyone goes to check in on their mom's friends, and share memes with their high school BFFs.
The ultimate platform for posting those #Foodie pics, #OOTDs, and #TravelGoals.
MVP (Minimum Viable Product)
It's like the beta version of a product, with just enough features to get people hyped. 
A user who's all about that daily engagement life.
MAU (Monthly Active User)
Basically, a user who pops in once a month for some good times.
TAM (Total Addressable Market)
The whole shebang of people who could potentially be into your product or service. 
SOM (Serviceable Obtainable Market)
The portion of the total market that a company can realistically reach and sell its products or services to.
SMB (Small and Medium-Sized Businesses)
These are the cool, up-and-coming businesses that are killing it with fewer than 500 employees.
SME (Small and Medium-Sized Enterprises)
A term used in Europe and some other regions to describe businesses with fewer than 250 employees. It's like the European version of SMBs.
RFP (Request for Proposal)
Basically, it's like asking "Yo, who wants to do some work for me and my biz?" to potential suppliers or contractors.
The legal agreement between you and the service provider that outlines what's expected from both parties.
Your one-stop-shop for getting things done and keeping the team on track.
The end of a workweek and the start of the weekend.
The end of a month and the start of a new one.
A financial statement that keeps tabs on the money coming in and going out of your business.
A financial statement that keeps tabs on the money coming in and going out of your business.
A placeholder used in text when a piece of information is not yet available. It's like the "Coming Soon" sign on a movie poster.
A way to show appreciation for someone or something that inspired or helped you.
The freedom to work from the comfort of your own home.
FAQ (Frequently Asked Questions)
A list of questions and answers to help you quickly find what you're looking for.
A private chat between you and another person on social media.
When you share someone else's tweet with your followers.
A document sent by a buyer to a seller, indicating the type, quantity, and agreed price for goods or services.
TL;DR (Too Long; Didn't Read)
A summarization of a long piece of text.
CMO (Chief Marketing Officer)
The person in charge of a company's marketing strategy.
A placeholder for something that hasn't been decided yet.
A message indicating that you're not available to respond to emails or calls.
Time off work, paid – because you deserve a break!
To learn more about any of the services attributed to these acronyms, contact us today. 
Launching your new or revitalized brand is the most important stage of the rebranding process. You've done all the hard work at this point, determining the right look and feel, message, and character for your brand. The crucial next step is to announce yourself to the world, both from an internal and external point of view. In today's blog post, we'll cover how to launch your new brand into the market and how to ensure your employees are ready to be your top brand ambassadors.
1. Brand Launches are Non-Linear in the Rebranding Process. Prepare Ahead of Time.
Preparation is the key to success. Without it, you run the risk of reducing the impact of your brand launch. You only get one shot at this so be sure to make the most of it. Begin ideating on how and when to launch your new brand at the start of your rebranding process. You'll want to have a clear sense of the rationale behind the rebrand and how it impacts the broader narrative you want to communicate to the market. This foundation creates meaning and purpose, giving you a chance to engage with your existing customers and create new ones.
If you wait too long to start planning your brand launch, you risk confusing the market and your employees, leading to increased turnover and a decrease in market share. Be intentional and calculated as you determine the best course of action.
2. Increase Your Market Impact By Properly Determining Your Market
A successful brand launch reaches all notable audiences including both internal and external stakeholders. You'll want to think strategically about your key audiences and prioritize your brand launch activities accordingly. For example, you may want to provide your high-value clients, key partners, and investors with a personalized introduction to your new brand. Making sure you create a positive trustworthy impression with your key audiences will increase the impact of your launch and the chance of success.
3. Communicate Efficiently, Communicate Effectively
The narrative you bring to the market for your brand launch is the most important aspect of the entire undertaking. Document your communication plan via a spreadsheet to ensure your tactics are on track from a timing and budget standpoint. Think through the most effective channels you can use to communicate the launch of your new brand to your key audiences.
Tactics can and should include: emails teasing the new brand, a pre-launch event for your most strategic audiences, and a landing page for people to visit to understand how the rebrand affects them in the short and long term. An effective communications strategy prepares your customers and investors for what's to come and creates buzz around the new brand.
Think through a phased approach to your brand launch, utilizing a variety of tactics and channels to create the biggest impression. We've said it once and we'll say it again: you only get one shot at this. Make it count.
When in partnership with Arlington Capital Partners, we launched Centauri. Our team developed and executed an integrated go-to-market strategy including PR, digital advertising, and social media. A key component of this campaign was a series of emails teasing the new logo, message, and brand into the market.

4. Saying Sayonara to Your Old Legacy Brand
While it may be hard to let go of the past and the brand assets that got you to this stage in your company's lifecycle, you made the decision to rebrand and enter a new phase of growth. Migrating your brand from the old to the new creates consistency in your overarching brand narrative.
Create a brand migration list of all of the places your old brand is visible from both an internal and external view. Your website, building signage, virtual backgrounds, mugs, business cards, ad campaigns, etc. should all be added to the list of touchpoints. Determine what it will take to update each asset and work backward from the items that will take the longest to finalize. Ensuring each of these touchpoints is taken care of prior to your brand launch means minimizing confusion for your key audiences and the market at large.
5. The Key to a Successful Rebrand is Getting Your Internal Stakeholders Onboard
In many senses, your employees are your brand's most important ambassadors. Getting them to embrace the changes and preach the narrative you've created with authenticity will ensure a smoother transition from the old to the new brand. Educate your staff on the brand's mission, vision, and core values, articulating the direction of the new brand. Provide your employees with your updated brand guidelines, outlining how your brand should look in white papers, PowerPoints, data sheets, etc. Outfit your team in branded swag to make them feel like part of the team and drum up excitement ahead of the brand launch. Your people are your greatest asset; use them to their full potential and reap the benefits.
When ARKA came to Bluetext following a merger, they needed new messaging, brand creative, website design, and a brand launch program to unite the legacy companies. As part of the brand launch, our team implemented a full brand ambassador program, email announcements, a central inventory of brand assets, and FAQs. To get employees excited and geared with new brand creative, a 'Welcome to the Brand' kit was designed and coordinated to arrive with the announcement of the new logo & brand.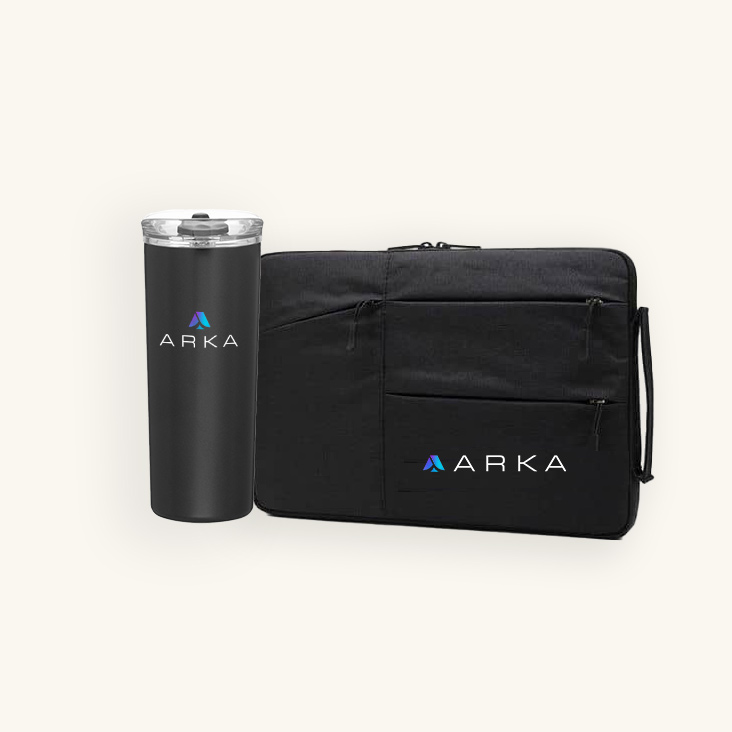 6. Launching Your Brand Externally – Patience is Key
The most important thing to remember for any external brand launch is to be patient. It's an exciting time; pressure is high and the fruits of your labor over the last few months are about to be realized. Just remember, patience is required to achieve maximum impact, and timing is everything. Coordination is an integral component of your brand launch, ensuring everything launches without a hitch, and no one accidentally jumps the gun by updating their LinkedIn header with a graphic featuring your new logo. Using your brand migration list, execute accordingly, launching your new website, updating social media assets, and distributing press releases. Many brand launches culminate in a public event, where you unveil your new logo, mission, core values, etc.
Following a series of mergers and acquisitions, BigBear.ai came to Bluetext with the goal of creating a new unified brand identity, revamped external messaging, and strategic public relations that would help them stand out in the crowded AI space. As part of the external brand launch, our team designed a jaw-dropping trade show booth experience that brought the spirit of the BigBear.ai brand to life with a 3D video wall. It had event attendees stopping in their tracks.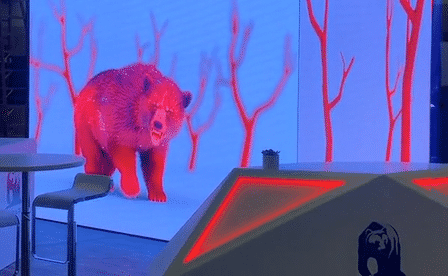 7. Your Brand Launch is Just the Beginning
You did it! Your brand is officially in the market. While you may have thought this day would never come and it feels like you just crossed the finish line, remember that launching your brand is only the start of the journey. Keep tabs on all ongoing brand development and ensure that any new materials stay within your outlined brand guidelines. Consistency is king and has the power to make or break your new brand. Remember, a brand is a living, breathing organism that requires constant upkeep and preening. Conduct regular brand audits to ensure your brand is working for you and not the other way around.
Is your brand ready for a refresh? Contact us today at Bluetext to learn more about our rebranding services. We work with premier private equity companies, launching updated brands for newly merged or acquired companies into the market and generating massive successes.
The technology industry, especially B2B, is high-paced, extremely complex, and simply put overly saturated. From start-ups to the legacy giants, the constant evolution of cybersecurity, managed IT, SaaS, AI, and not to mention the emergence of FinTech, HealthTech, and EdTech has widened the competition pool. Beyond a sea of overly hashtagged buzzwords, there are millions of companies trying to make or sustain a name for themselves. This makes marketing more critical than ever. 
Marketing technologies start with building brand awareness but involves consistently showcasing proof of concept, case studies, and current customer experiences with the ultimate goal of driving lead generation. As technology companies grow, those that leverage marketing strategies in partnership with engineering, product development, and sales will become market leaders.
Taking a technology start-up to an enterprise, accelerating company growth, and disrupting the status quo require a powerful marketing strategy that solidifies and shares core messaging, generates attention, and creates demand. But no marketing strategy exists without challenges. Here are the top challenges Bluetext sees across marketing in the technology industry:
1. Messaging to Experts, Not Decision-makers
Let us state the obvious: technology is built by smart people. Highly educated, highly technical and well versed in a technology tongue the average person doesn't use day to day. But when companies attempt to explain their product or service to primary audiences (usually the person with the purchasing power) as if they were an insider with perfect knowledge, they don't support the customer decision process. Successful marketing strategies acknowledge and accommodate a natural learning curve to deliver digestible information. No matter how impressive the technology product or service, it still must serve a business benefit.
Marketing teams should strive must meet the audience halfway, understand where they are in the decision-making process and deliver ongoing, accessible, and understandable value.
2. Riddling With Industry Jargon
When you have mere seconds to capture prospects' attention on a website, it's critical to make the product relevant, instill its value, and motivate the prospect to learn more. Getting deep in the weeds with specs and jargon-filled content wastes everyone's time because it often has no meaning to the prospect, and simply wastes time as for a user to scan, find no interest, and give up. A common mistake in attempts to establish expertise; is alienating the user.
Instead, marketers must speak in the prospects' language, not their own. Messaging should convey everything a customer needs to know and lead with high-level business value.
3. Overlooking the Journey
Marketing is a journey, often not a straightforward linear point solution. When done successfully, it guides prospects and customers through the twists and turns of purchase decisions. Technology marketers should work backward from the business value of their products. No matter how flashy, impressive, or advanced the technology your prospect is tasked with solving a business challenge. To prove you can offer a business benefit, break down the steps your prospect must take to find a solution, evaluate the effectiveness or get the ultimate purchasing decision.
Rather than focusing on immediately driving revenue, technology companies must understand their target audience and the overall journey so that marketing efforts can weave in the right information at the right times.
4. Fine Line of Pushing vs Telling
Marketing and sales teams in any industry have a bad rap for coming on too strong, too soon. Cold calls, aggressive or unsolicited emails, and unqualified leads rarely result in success, because they don't account for their audience's stage of the decision cycle. Your sales and marketing team can shout impressive stats and flashy specs all day, but unless you convey a relevant and necessary value, you may as well be on mute. Consider how can you establish credibility by illustrating, not telling, and specific ways your technology impacts their business.
Technology marketers should strive to anticipate what information prospects need to learn in advance of purchasing — and create compelling, helpful content that will answer their questions before even asked. While we know marketers can't be mind readers, but you can leverage historic customer profiles and past learnings to cater your content. 
So How Can You Be Sure Your Strategy is Effective?
Data, data, data. The amount of data available from a tech product creates unique opportunities for marketers to make decisions quickly, optimize products, develop campaigns, and reach customers where they are. The effectiveness of your technology marketing efforts depends on your organization's unique goals. Whether that be selling more products, raising awareness in a new audience, or solidifying a reputation to an existing customer base, make sure your marketing campaigns are adaptive and always optimizing. 
Regardless of industry, marketing is getting the right information in front of the right people. Successful technology marketing comes with its fair share of nuances, especially in identifying the right target audiences and ensuring your message resonates to enhance the customer experience. Partnering with an expert with the right skills and experience in the technology industry landscape, such as a technology marketing agency like Bluetext, can help your organization overcome these challenges and reach your goals.
Sales strategies are constantly evolving, but transitions are rarely seamless and each comes with a distinct set of challenges. One digital marketplace trend many B2B companies are experimenting with is expediting the sales process to enable direct e-commerce features. Perhaps new products or promotions are being debuted, or a-la-carte features are newly available for specific use cases. All may have high growth potential, but for a company that has been built and scaled within the B2B sphere, it can be difficult to bridge the e-commerce gap and offer the B2C experience consumers have grown to need. Let's break down 3 essential steps to bridging the e-commerce gap for B2B success. 
Optimize UX Design
When website users are accustomed to the latest and greatest UX experiences in their personal lives, there will be a natural expectation for these features in their professional settings. Not only do users expect a streamlined design, but they also demand speed and ease. Think about your last Amazon purchase or Uber Eats order. Forgot to grab milk at the grocery store? No problem, millions have gotten into the habit of turning to AmazonFresh. Within a matter of seconds, you were likely able to find the desired product, add it to the cart, check out and viola your milk can be at your door within an hour. B2C experiences have never been faster. 
Now while your customers will not be expecting a one-hour delivery window, they will be accustomed to that ease of browsing, comparison, and checkout process. It is critical for any B2B company entering the e-commerce space to centralize product and pricing information. Important information for each product offered should be clearly presented, along with transparent pricing information. Interactive pricing tables are a great way to enable a self-service UX and efficient feature evaluation. Even if your business isn't offering an e-commerce channel, interactive pricing sliders such as the ones used by Apprsl are positive ways to exemplify transparency and autonomous browsing. 
The UX is arguably the most important piece of a B2B e-commerce strategy in optimizing e-commerce features. Your website user experience determines how users navigate the sales funnel, from start to finish. Brands should follow established best practices like making calls-to-action stand out, ensuring important elements are easily identifiable using color or size, and making the navigation experience just as intuitive on tablet and mobile as it is on a desktop. But a lesser acknowledged aspect of UX design is the ability for the user to manage all order fulfillment scenarios in a single viewport. Complex scenarios like sourcing, consignment, and delivery should be easily accessible in one place online to improve the sales experience from start to finish.
Contact 
Speaking of self-service, contact information is absolutely critical. A B2B e-commerce optimization strategy must also include making it easy for prospects and customers to contact you. This is particularly true for new customers, as while you may be offering direct purchases on your platform, some may prefer to discuss their particular needs over the phone or chat.
Beyond generic contact forms, brands should seriously consider customer self-service tools, like chatbots, that can provide fast and efficient support while providing increased flexibility for the customer. A chatbot, as long as it is non-invasive and provides relevancy, is a great way for brands to efficiently complete simple communication tasks, gather information, and answer commonly asked questions. There has been an evolution toward self-service in B2B industries—for good reason. It enables customers to research and purchase on their own terms while reducing overhead costs for the company. Read more about why chatbots are becoming critical to businesses of B2B, B2C, and everything in between. 
Make Relevant Recommendations
Finally, providing recommended product information and resources is the icing-on-top feature that will go a long way in improving the customer user experience. Many businesses put all the focus on the early stages of the sales funnel and neglect the follow-through. When users become so accustomed to the "Recommend For You" or personalized content across digital touchpoints, it can leave them unsatisfied and wanting more. The power of the right product recommendation and personalization overall should not be understated. Accenture found that 91% of consumers are more likely to shop with brands that provide relevant offers and recommendations. Following up on an e-commerce purchase with a recommendation for supplementary solutions or relevant product resources is an easy way to keep a personal touch on the impersonal individual checkout experience.
With so many recent technologies coming to market, B2B brands can leverage AI-driven product recommendation engines that improve the customer experience by serving up personalized, relevant content that buyers might not have discovered otherwise. Read more on why Bluetext recommends the benefits of website personalization for increased conversion rates, customer acquisition, and brand perception.
A shift into e-commerce channels may seem like a big lift for your business' website. However, with the right strategies and keen focus on the three areas above, it can be achievable and sustainable for your business to boost conversions and sales. Bluetext has helped many clients implement e-commerce channels within their website's UX strategy, such as SixFifty's document marketplace and Centre Law's course catalog. Contact us to learn more about the untapped potential of bridging B2C e-commerce features into the B2B world.
The last decade has made giant leaps in diversity & inclusion initiatives, especially for the LGBTQIA community. For the month of June, many companies switch from their traditional monochrome logo to a rainbow-colored design, particularly on social media platforms like Facebook or LinkedIn. While this rush of public support for LGBTQIA communities is a popular way of engaging in Pride Month celebrations, companies must consider how their actions reaffirm their pro-LGBTQIA branding. 
First, it's important to understand the purpose of the rainbow branding used throughout Pride month. By implementing a temporary rainbow branded logo change that showcases the colorful LGBTQIA Pride flag, companies can generate discussions about discrimination and visibility for members of the queer community. For a company sporting a Pride month logo, the rainbow design serves as a reminder to consumers, employees, and associates that the company values LGBTQIA inclusion and representation.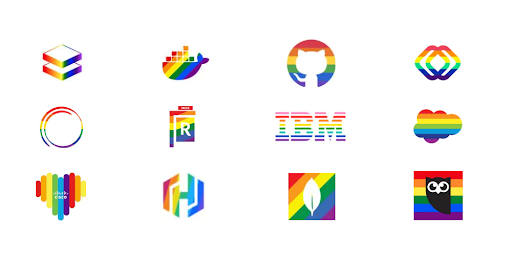 The Pride month logo design is most common among B2C companies who are trying to capture the attention of consumers. In this day and age, corporate responsibility and values are critical factors in purchasing decisions. Millennials are 32% more likely to do business with a company that openly supports the queer community. However, many large B2B companies also serve to benefit from showing support for the LGBTQIA community. The rainbow logo signals to employees and partners that the company is an ally to the community. Inclusive values attract diverse talent, improve employee welfare, and increase business across numerous demographics. About 15% of Gen-Z adults in the US identify as queer, a growing target market in corporate America.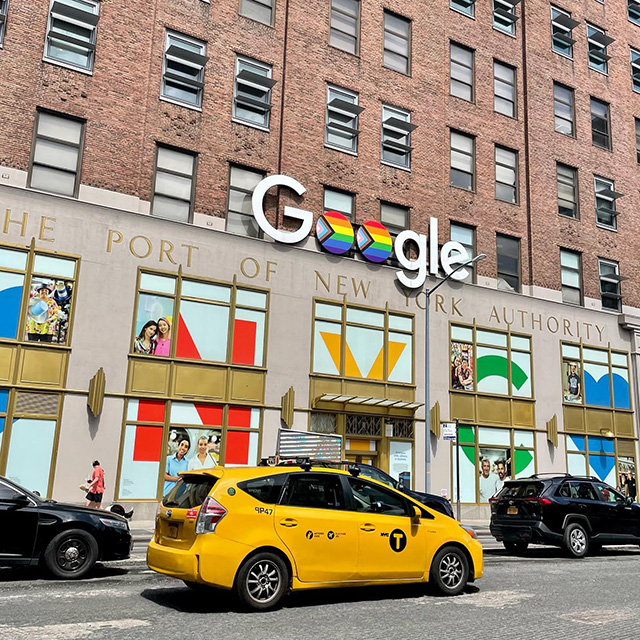 Some of the largest tech, finance, and consulting companies—like Microsoft, IBM, Bank of America, and Deloitte—have used rainbow logos throughout the month of June to show support for the LGBTQIA community. Even prominent federal contractors, like Leidos and GDIT, have joined the display of pro-LGBTQIA branding. Corporate support for the LGBTQIA+ community during Pride Month is a major step forward for the LGBTQIA community compared to past suppression and ignorance. But beneath the rose-colored glasses, the reality is a flash of rainbow branding is not the end goal of pride month.  Companies need to provide more than just temporary logos in support of the queer community.
Take Skittles as an example, an extremely colorful brand naturally in its everyday marketing decided to go in the opposite visual direction to completely greyscale packaging and marketing materials. This campaign went viral when Skittles announced they decided to give up their rainbow to 'celebrate the one that matters.' (aka the Pride rainbow symbolizing the LGBTQ+ community). Partnering with GLAAD, an American non-governmental media monitoring organization, they gave six talented artists within the LGBTQ+ community to create pack designs that represent how they see the rainbow. Special edition pride packs were sold with $1 per pack donated to GLAAD.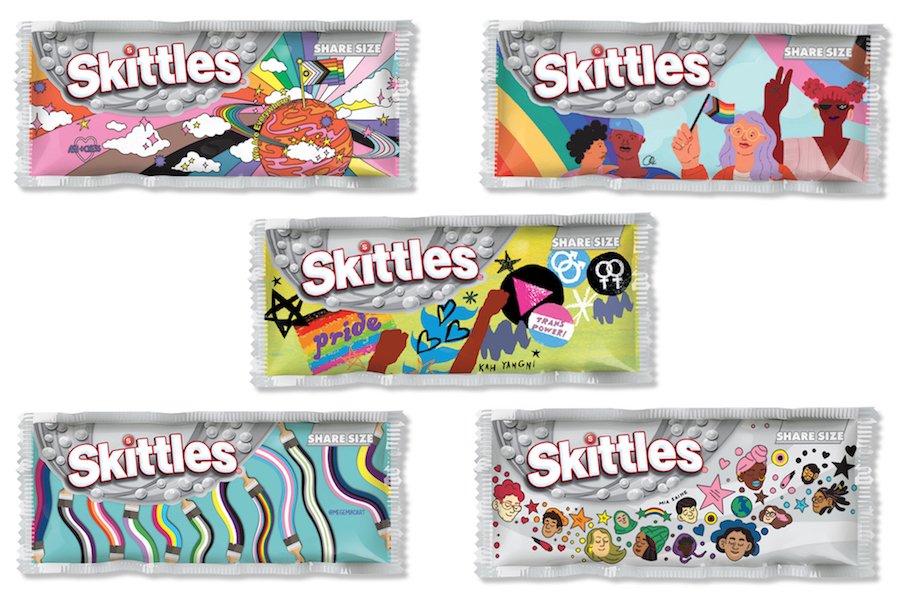 Because of the clear economic benefits of promoting Pride month, this can be perceived as an exploitation of social initiatives and conversations as a means to reach business goals. In this instance, the use of the rainbow flag in marketing materials, without the actions to support the queer community in meaningful ways, is referred to as rainbow-washing. Before a company considers implementing a new rainbow logo or a Pride month campaign, they need to reflect on what other actions the company can take to support the LGBTQIA community in meaningful ways: 
Donate a portion of business proceeds to LGBTQIA-friendly charities or in support of pro-LGBTQIA legislation. 

Show support for the queer community year-round, not just through the month of June with supportive messaging and practices.

Ensure representation of LGBTQIA persons in marketing and advertising.

Refuse business in countries or states with discriminatory laws against LGBTQIA persons.

Show representation of LGBTQIA persons in positions of leadership, like on the Board of Directors or within the C-Suite.

Provide support and protection for LGBTQIA employees and their families.

Educate yourself and those around you on the history of pride month before using the circumstance for profit.
While not every company can achieve all the points listed above, marketing and branding alone do not affirm the allyship of a company. Instead, marketing should be used as a means of promoting the other good works that a company does in the LGBTQIA community. 
If your company is a true ally to the queer community, but you're struggling to convey these values through your messaging or advertising, contact an agency like Bluetext that specializes in digital marketing. Whether looking for a refreshed pride month logo or a representative campaign for the month of June, Bluetext can help you create materials that get the right message across.
How can you bring in lucrative contracts for your business? B2B social media marketing can be an underutilized, yet incredibly useful channel, given that 62% of CEOs are present on at least one social platform. B2B social media marketing is the use of social channels to market products and services to business clients. All social channels can be used for B2B marketing, but the strategy for each will differ. It's essential to know the strengths and demographics of various social platforms to effectively reach the targeted decision-makers. Let's look at some of the top social media channels used for B2B marketing.
3 Social Media Channels Great for B2B Marketing

LinkedIn 

LinkedIn is far more than a recruitment platform; it is a great tool to attract talent, but also can go to great lengths to promote your business. More than 30 million companies use LinkedIn, with the most common age group on the site being middle-aged working professionals (36- to 55-year-olds). Serving as the most popular platform for corporate CEOs, LinkedIn can get your business in front of CXOs and other decision-makers to initiate those B2-B relationships. LinkedIn organic and paid media options are viable opportunities positively showcase your company's achievements and drive traffic to your website. Your organization can demonstrate thought leadership as an industry leader through blog and news posts on trending topics. Not only can you update followers on company progress, but you can also present the employees who make up your organization when there is strategic value in doing so. This conveys company culture, which is a great indication of whether you might be the right potential business partner. LinkedIn also provides plenty of data to better optimize your social campaign and ensure you're reaching the right decision-makers.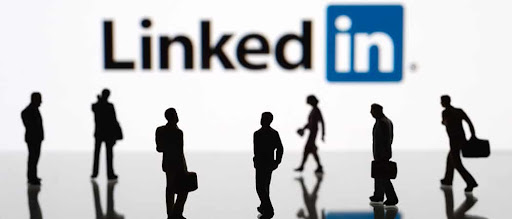 Twitter
Twitter also can be an effective platform for connecting with customers and developing influence. Through short messages, Twitter can be used to portray your brand's voice. With Twitter, your business can quickly get out a message to an audience and engage with users in real-time. Twitter has 166 million monetizable daily active users, which are logged accounts that are able to show ads. Unlike LinkedIn, Twitter is predominantly used by millennials, meaning it is great for targeting entrepreneurs and younger professionals who are involved in start-ups.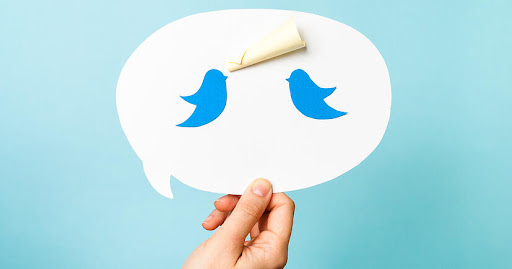 YouTube 
With 1.7 billion unique monthly visitors, YouTube is one of the best social media platforms for driving traffic back to your company's website. Video, as a medium, is a great way to tell your brand's story and mission. With YouTube, your business can create educational content to display your business's unique value proposition. People searching for advice and how-to-videos will land on your page, increasing brand awareness and subject matter expertise. Ensure your video is optimized for google search results by placing relevant keywords in the title.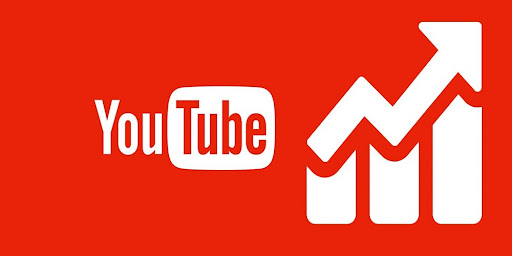 Even for organizations intimately familiar with social channels, there is a science to building B2B social media marketing programs with the optimal mix of channels, content, and timing. Contact Bluetext to help your organization drive B2B marketing results on LinkedIn, Twitter, YouTube, and other social media channels.
A crucial part of any successful website design is not only catching the attention of a target market but keeping that attention. Oftentimes, UX experts will achieve attention retention through eye-catching animations, clean layouts, and intentional content strategy. But in some industries where flashy design and lifestyle imagery isn't relevant, this can be an intimidating challenge. As a B2B technology marketing agency, Bluetext has done a deep dive into some key elements to help give your B2B website the winning edge. 
The Difference Between B2B and B2C Websites
When it comes to designing a website for a B2B versus a B2C audience, the design landscape and tone change in response to respective target audiences. Consumers are often online to fulfill an emotional need, such as instant satisfaction from a purchase. The B2B audience, however, tends to take more time examining all the information about the product before making a decision. Why is this important? Understanding the audience's motivations is the first step to giving your B2B tech website a leg up in UX design. 
Now that we have covered audience motivation, let's discuss how this translates into web design. In a broad sense, UX experts recommend the key aspects of technology website should be: simple navigation, concise language, and responsive web design. In the market of technology, it is also important to emphasize successful security checks throughout the design of the site. Those are the core ingredients one would expect every website to contain, but below we explore three best practices to help B2B websites stand out against the pack.
Rely on Content
UX experts first and foremost rely on content. As we mentioned earlier, B2B audiences often have much higher stakes in their purchasing decision. Yes, it may be a sole individual making the decision but they are often selecting a product or solution that will impact many people and departments across their company. Therefore, the B2B target audience likes to know everything about the product before making their long-term purchase decision. A tech website design must accommodate large amounts of text to describe each product. Keeping this in mind, UX designers can implement specific modules for a site that best present large amounts of content in digestible chunks. 
B2B tech websites' extensive amount of content must also convey a professional tone. Most B2B site visitors are informed to some extent about the product or solution they are seeking. If a company cannot clearly explain its product in a professional and concise way, it will drive away sales. There is nothing more professionally relatable than a crunch for time, so a site should respect the user's busy schedule and likely short-lived attention span for acquiring key details. Another common mistake for tech companies is not clearly explaining company messaging and why they stand out against their competitors at the forefront of their website. Upon first landing, a user should be able to tell what your company does, and why they should pay attention to it. The Bluetext messaging team uses a highly thought out process to make sure the tone of a brand addresses all competitors in the marketplace and stakeholders within a company.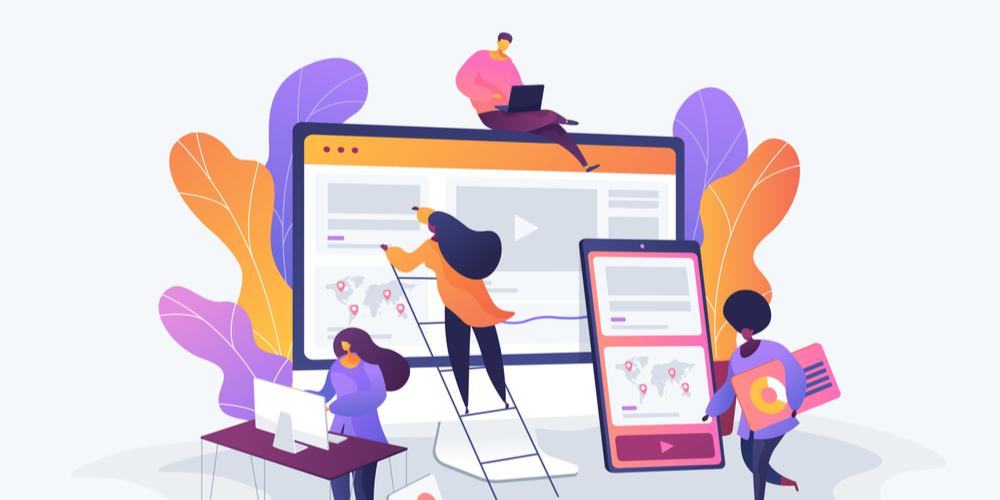 Clear Call-to-Action 
In the same vein of time awareness, B2B web designs must have a clear call to action. If you happen to capture a user's attention enough to generate genuine interest, there needs to be a frictionless and obvious way for them to find and take the next step. Research has shown that a B2B audience is more likely to call to purchase a product than purchase online. Therefore, a website should address this pain point with live chat solutions, well-integrated contact forms, customer care information, telephone numbers, and more.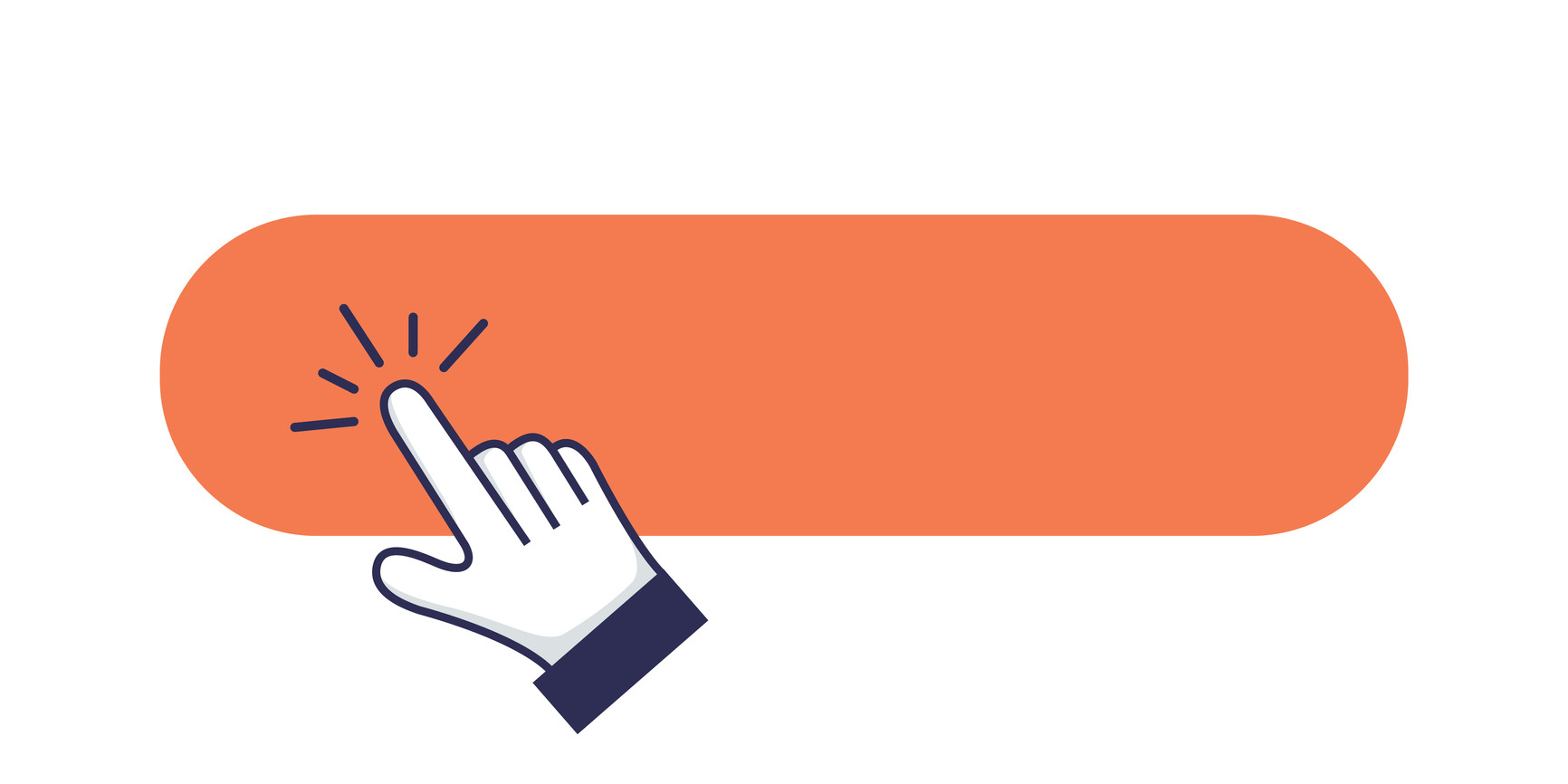 High-quality video and images
Along with the expectation of a professional tone comes a professional look. The first step is implementing high-quality videos and images onto the new site. Strong visual content can help break up the large blocks of content and avoid the risk of eye fatigue when scanning and reading lengthy text blocks. Videos are a useful and engaging way to provide a clear explanation of what the product can achieve. Coupling visual and audio elements increase the memorability of your brand and capture attention for much longer. Videos can also give a closer look at the company's values as a whole. The Bluetext video team uses a strong brand voice, innovative animations, and professional editing to create persuasive and informative content for their clients.
Mobile Friendly 
If you're selling tech, you have to show you are tech-savvy and keeping up with the times. This should be a no-brainer, but too many technology websites across the web don't take advantage of responsive design practices to ensure equitable desktop and mobile experiences. Bluetext implements this with well-thought-out wireframes addressing all content needs. One of the ways to best implement a strong user experience is keeping in mind the significance of a mobile-friendly design. With mobile traffic driving up to 40% of revenue, this design compatibility should never be ignored. 

B2B differs from B2C in terms of their audience needs, wants, and decision-making processes. While some core differences set these types of websites apart, an informed UX and content strategy that matches audience needs is crucial to both. Consult a website design and UX agency like Bluetext so you can be sure that your website addresses the needs of your target audience, and formats content and visual components to convey a professional and interesting tone. Contact Bluetext to learn more about our services and how we can address all of your content and website design needs. 
Video marketing can be a vital tool when it comes to leveling up your marketing program. Video, as a medium, is an exceptional opportunity to tell your brand's story and mission using dramatic visuals, voiceover, and music. Video allows you to inject emotion and feeling into your content, something that written mediums like blog posts and product pages just can't compete with. As some may say, the medium is the message. To humanize your brand and create a memorable connection, audiovisual content can build that bridge. Additionally, the ease with which you can upload your video content to a variety of social media platforms allows you to share your story with as many potential customers and reach as wide an audience as possible. 
Below, we dive deep into the five reasons you need to use video in your marketing strategy and why partnering with a video design and production firm like Bluetext is the right choice for you. 
1. Authentic Video Builds Trust
Perhaps most importantly, video content helps build trust between you and the prospective buyer. Trust is the foundation that drives conversions and overall sales. 57% of consumers say that videos give them more confidence to purchase online. With a great voiceover and a moving music track, videos can provoke a very emotive, and therefore, human response, more impactful than any generic landing page. Having your team on camera explaining your product or service is also a great way to provide prospective customers with a sense of your company culture and why they should work with you. Additionally, video content filmed and edited the right way evokes authenticity and transparency, both key points when aiming to build trust. 
Through our work with Invictus, we produced a video around the story of their unique, military family-oriented mission that resonated with their prospective customers.
2. Explain Difficult Concepts With Ease
We live in a fast-paced visual-based world, where users are less likely to read through a product description and more likely to prefer an infographic or video that explains the solution succinctly. Technology has made us all accustomed to immediate satisfaction in finding the answers we seek. And if users don't find the information they're looking for, they lose interest or look elsewhere. Video content reduces the overall effort it takes to learn something new, especially when it may be a difficult concept to understand. If you're launching a new product or service, explaining its features and advantages will be easier through video than a product landing page. The way the human brain processes information varies by individual, some are more visual learners, some auditory, and even some kinetic. If you don't have the words to explain your product, the use of animation can help bring any concept to life. An audiovisual medium allows you to effectively reach a wider audience. The quicker someone can understand your product, the quicker the conversion from prospect to a customer will be. 
Through our work with IoT cybersecurity company, Phosphorus, we told the story of their mission and the power of their groundbreaking platform.
3. Google Loves Video Content
There are a variety of reasons Google loves video. Perhaps most importantly, Google places great value in the length of time a user spends on your webpage. If your video content is enticing enough for the user to watch it all the way through, they're more likely to spend more time watching a video on your site than reading through a lengthy landing page. Additionally, as we know, including keywords in your written content is important in any SEO strategy and helps improve your search rankings. Using the latest Video Intelligence API, Google can catalog the relevant keywords in your videos and increase your ranking in search engine results. Relevant keywords in your video and written content packs the maximum SEO punch into your webpage. Another great reason video content is a great SEO value is as video content can be adjusted to multiple screen sizes, Google ranks this content very high in search results.
4. Mobile Users Benefit
In the world we live in, everyone is glued to their smartphones throughout the day, watching, liking, and sharing content. According to a recent study, 90% of users actually watch videos on their smartphones rather than on computers or televisions. The ready availability of so much video content on smartphones is driving this statistic and will only grow as more and more content is produced. So what does this mean for you? Increasing the amount of video you put into the market will only increase the engagement with your content from prospective customers. Well-produced, informative content will be more likely shared and will lead to increased sales.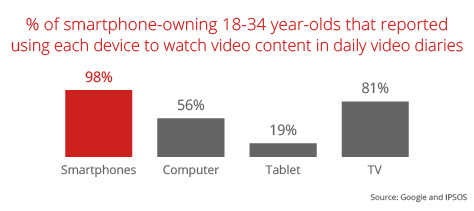 5. The Competitive Advantage
Stay one step ahead of the competition by producing video content. A lot of companies are still of the mindset that video content is way too expensive; and sure, some very well-produced content can get expensive when you're factoring in custom shoots, actors, and multiple 8K cameras. That being said, video content doesn't have to be expensive. With the right story and a camera as readily available as the one on your smartphone, you can create perfect video content that will resonate with your target audience and lead to many conversions. Being smart with your resources (financial & human) can result in an impressive video that no one would know was built on a budget.
Videos can play a massive role at every stage of the marketing funnel. That being said, creating high-performing video content takes time and effort. Ensure you have the right video content strategy from the get-go and that you maximize authenticity, creativity, and uniqueness. Need support putting together your video content strategy? Contact Bluetext today.
When you think of your business' data, what is the first thing that pops into your head? Graphs, charts, and databases? Spreadsheets filled with row upon row of figures waiting to be put to use? While all of these things are important to your business' data structure, they're only individual parts of an extensive data ecosystem, an understanding of which is critical. Data ecosystems provide companies with reliable data to understand their customers and to make better pricing, operations, and marketing decisions.
What is a Data Ecosystem?
A data ecosystem is defined as a collection of infrastructure, analytics, and applications used to capture and analyze data. These applications collect and filter information for businesses to better understand their users, website visitors, and audience members. The term "ecosystem" is used because data ecosystems are dynamic and expected to constantly evolve to accommodate the changing needs of your organization.
At their core, data ecosystems are used to capture data and produce meaningful insights. As customers use products, especially digital ones, they leave behind data trails. By creating a data ecosystem, companies can catalog and analyze data trails so product teams can better understand user preferences. The best data ecosystems are constructed around a product analytics platform that enables teams to integrate multiple data sources, provide machine learning tools for automation improvements, and track user cohorts to simplify calculating performance metrics. Additional applications that analytics platforms empower include increasing user engagement, increasing user retention, and conversion tracking and marketing funnels.
Creating a Data Ecosystem
The three essential elements of a data ecosystem are infrastructure, analytics, and applications. Infrastructure can be thought of as the foundation on which everything else is built. It's the hardware and software that capture, collect, and organize data, including servers for data storage, search languages like SQL, and hosting platforms. Analytics serves as the entryway that teams use to access their data ecosystem. Analytics platforms sift through and summarize the data within the infrastructure, so all data is visualized in a centralized place. At this level, an organization can segment users and measure them with marketing funnels, identify the traits of ideal buyers, or automatically send in-app messages to users who are at-risk for churn. Finally, applications are the individual components of the ecosystem, the services, and systems that act upon data and make it usable. At this level, users can work with their analytics data to drive critical outcomes across the organization, like a marketing team drumming up leads based on activity or a sales team tracking key user engagement. Finally, applications are the individual components of the ecosystem, the services and systems that act upon data and make it usable.
Optimizing Your Data Ecosystem
There is no one-size-fits-all approach to optimizing your business' data ecosystem. There are, however, two concepts you can keep in mind as you work towards the right fit; democratizing your data science and establishing strong data governance. A key benefit of good data management is that everyone has the ability to access reports and insights. By democratizing your data and purchasing a large number of licenses for your analytics software, rather than restricting access to only a few employees, you can prevent bottlenecks in the flow of information and promote a frictionless exchange of information. That's not to say that you should leave everything unbound, however. Setting rules and boundaries for employees about collecting, protecting, and accessing data is essential for shielding your company from liability and complying with federal laws about privacy protection. A marketing analytics agency, such as Bluetext can assist with prescribing the right data ecosystem tailored to your organization's needs. 
Impactful Outcomes of a Data Ecosystem
For an organization to remain competitive in any industry, they have to have a comprehensive understanding of their data. Understanding your company's data ecosystem is the first step towards segmenting your user base, learning who they are, and revealing how they interact with your business. Informed decision-making at every level of an organization stems from understanding and engaging with its data ecosystem.
It's no secret the digital marketing industry depends upon and craves data. Any piece of information gathered about a user can be used to strengthen your lead generation, campaign or website strategy. While every digital marketer is hungry for data, there is no value without context and robust understanding. Marketing analytics can and should be used to inform, as well as validate any digital strategy.
Contact Bluetext if you're interested in turning analytics into action.
20 times a day — that's how often people on average check their email. Sounds like a lot, but in reality emailing has become so ingrained in our everyday routines. Whether email is the first thing you check when you wake up, in line at the coffee shop, or multiple times during the workday it is a key aspect of our personal and professional lives. Hence, the importance of email marketing. Seems like a no-brainer–sales and marketing outreach is a natural fit for email inboxes. So why are your email performance metrics dwindling?
The prevalence of emails is a double-edged sword. Yes, email is an undeniably popular form of communication. However, this means inboxes are being constantly flooded. On average people receive 121 emails a day. This heightens the challenge of effective email marketing but does not dilute the significance of email marketing. It's the most popular channel for business communications and the reliable channel for nurturing and converting leads to sales throughout the funnel. Many It is a tricky, but highly rewarding digital marketing platform. The nuances of email marketing and widespread frustration with stagnant performance metrics have led Bluetext to identify the 5 most common email marketing mistakes and how to improve your email performance metrics. 
1. Subject Line Skepticism
One of the most challenging aspects of email marketing is the subject line — this is the hook that entices a user to either open your message, or ignore it entirely. When your inbox is being constantly flooded with marketing emails it can become second nature to simply ignore or mark a promotional email as spam. However, a strong and attention-grabbing subject line can dissuade a user from these practices and pay attention to your messages. Below are some of the most common subject line faux pas:
Too wordy – your subject lines need to be short, sweet, and pack a punch. Think about all the words on your average inbox interface, there's a lot! In a 5 second scan, your subject line should jump out with concentrated keywords. The highest open rates occur with subject lines 6-10 words in length. This keeps the full message readable in the line item without truncating with those dreaded … 

A subject line doesn't need to contain entire sentences, or detail every piece of content inside. Instead, try a catchy phrase or question to spark curiosity, which instantly drives engagement.

SPAM Red Flags – subject lines written in all caps immediately sound the alert for SPAM filters – both by the reader and email system! 

Pre-Header Connection – subject line and pre-header text are two key elements of any email that when used effectively form a dynamic duo. Both are prime opportunities to capture attention and prompt an open, thus need to complement one another. Strive for subject lines that briefly describe what the message is about, and a pre-header provides important context.  Together they form a cohesive narrative that gives a sneak peek, driving the reader's engagement.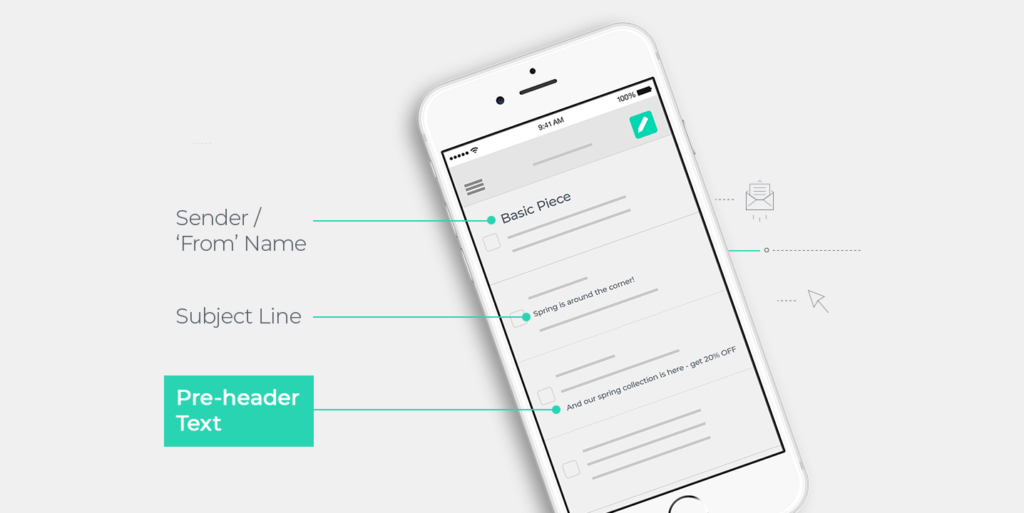 2. Forgetting the Filters:
Keep in mind the success of your email marketing campaign hinges on two parties: the recipient and their email provider's SPAM filters. More often than not marketers concentrate on the human reader and forego considerations of the automated filter system. To avoid getting trafficked to SPAM folders, watch out for the use of these warning signals: clickbait phrases, all caps, overuse of "you" and "I" pronouns, and listicles.  Email providers most commonly scan content on the following levels:
Header filters – look for spam indicators in email subject lines and pre-headers (for example clickbait phrases, all caps)

Content filters – crawl the content of the email to find spam indicators

General backlist filters – use the database of spammers to determine if the email is clickbait

Permission filters – ask the reader for confirmation before opening the email
3. Over Genercism:
Personalization is key and leads to 25% higher open rates. In any aspect of digital marketing, it's important to recognize basic human psychology: people want to feel special. Whether that's by seeing their pain points addressed, persona-based navigation, or even as basic as being addressed by name.  Personalizing emails with first and last names is a simple, but effective way to grab the reader's attention and qualm the suspicion of copy-and-paste clickbait. Additionally, the overuse of first-person pronouns is a trigger for SPAM filters. Consider adding their name to a subject line (ex. John, your system needs updates" or at the least beginning the body copy with a personalized greeting "Hi John Doe,". With this approach, your email immediately feels like a one-to-one conversation and less of a robotic one-to-many outreach. 
4. Unclear Call-to-Action: 
Let's backtrack: the goal of your email is to guide your subscribers from opening an email to going to a landing page where they can learn more information about a promotion, request a demo, or contact you. Your email marketing strategy is aimed at turning leads into prospects, and eventually customers. Getting users to open your email is half the battle, the other half is guiding them to conversion. Don't make a reader dig through email content to find the end goal. Add a CTA or landing page link to the beginning and end of an email body, in the event that the user does not read the entire message. A CTA stands for "calls to action" for a reason — they should be action-orientated and exciting! Experiment with different language that goes beyond the boring "Learn More" to inspire clicks. Perhaps try a stylized button to really catch the eye.  The most important aspect is to be cautious of burying your CTA, if it can't be found in a 5-10 second scan chances are your reader will give up and forgo the opportunity.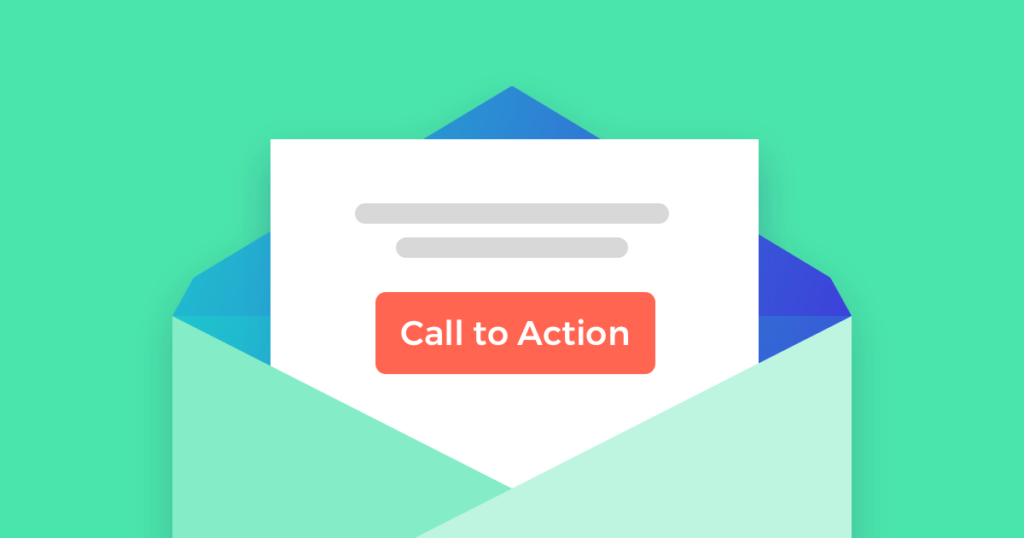 5. Ignoring the Technicalities:
Before getting into all the bells and whistles of your content strategy, set yourself up for success with a strong foundation. Deliverability of your emails is crucial to getting your foot in the door with your messages. About 10% of emails never even reach inboxes due to bounces, SPAM filters, or other technical issues. Most email service providers (ex. Marketo, Pardot, HubSpot) systems have built-in functions to assist with technical evaluation of domain authority, IP reputation, and email testing before you hit send. On a regular basis, you should be checking the health of your email systems, removing inactive subscribers, and analyzing important deliverability & bounce metrics.  
As you can see there's a lot to consider within your email marketing strategy. It's a tricky path to navigate, but when done right, is a powerful digital marketing tool. 
Need to uplevel your email marketing strategy? Contact Bluetext to learn more about our services.