Al Davis, the former coach and owner of the Oakland Raiders, famously coined the phrase "Just win, Baby!". And while that's the goal for any PR agency building out an award nomination for clients, it's easier said than done. How do agencies make their nomination stand out from the thousands of others that the judges receive? What do clients gain from winning these honors? For such a common staple in PR campaigns, award nominations are often not leveraged for maximum impact. 
How to Build a Winning Nomination
Bluetext develops and executes award programs for clients across a broad range of industries and verticals. We hold considerable expertise with B2B Tech and B2G Tech Award Programs, and based on our experience, here are some keys to success when it comes to winning award submissions:  
First, avoid cluttered technology jargon and be clear in your nominations.
Award nominations that struggle to present a compelling case are often guilty of being too product-oriented. Assume the judges do not know anything about your solution. It's crucial to articulate the benefits in as clear of a manner as possible rather than just stuffing entry sections with generic content to hit word count targets. 
Second, before submitting your final nomination, ask yourself – does this nomination address what the judges are looking for in a submission?
It's always important to build a nomination that fits what the judges are looking for. Do you homework on the criteria and past winners. The website of the organization hosting the awards often has a list of criteria on what to answer when nominating clients' solutions. In fact, some of them even hold webinars on what defines a winning submission. Adhering to those guidelines offers the best chance of winning.
Third, when drafting award nominations, it's important to tell a story about how the solution is addressing a significant industry problem.
Build a case for the product you are nominating by answering the following questions – What's the industry problem? What separates a client's technology from industry competitors? Why does this particular piece of technology drive superior results? Winning nominations offer such an intriguing story about their clients' products that the judges can't help but recognize the importance of this solution.
Finally, always be honest with clients.
Just because a client wants to move forward with an award doesn't mean it is a smart use of time and financial investment. If you have concerns, make your case or push to strengthen the nomination. Review past year's award winners to demonstrate what it really takes to bring home the hardware.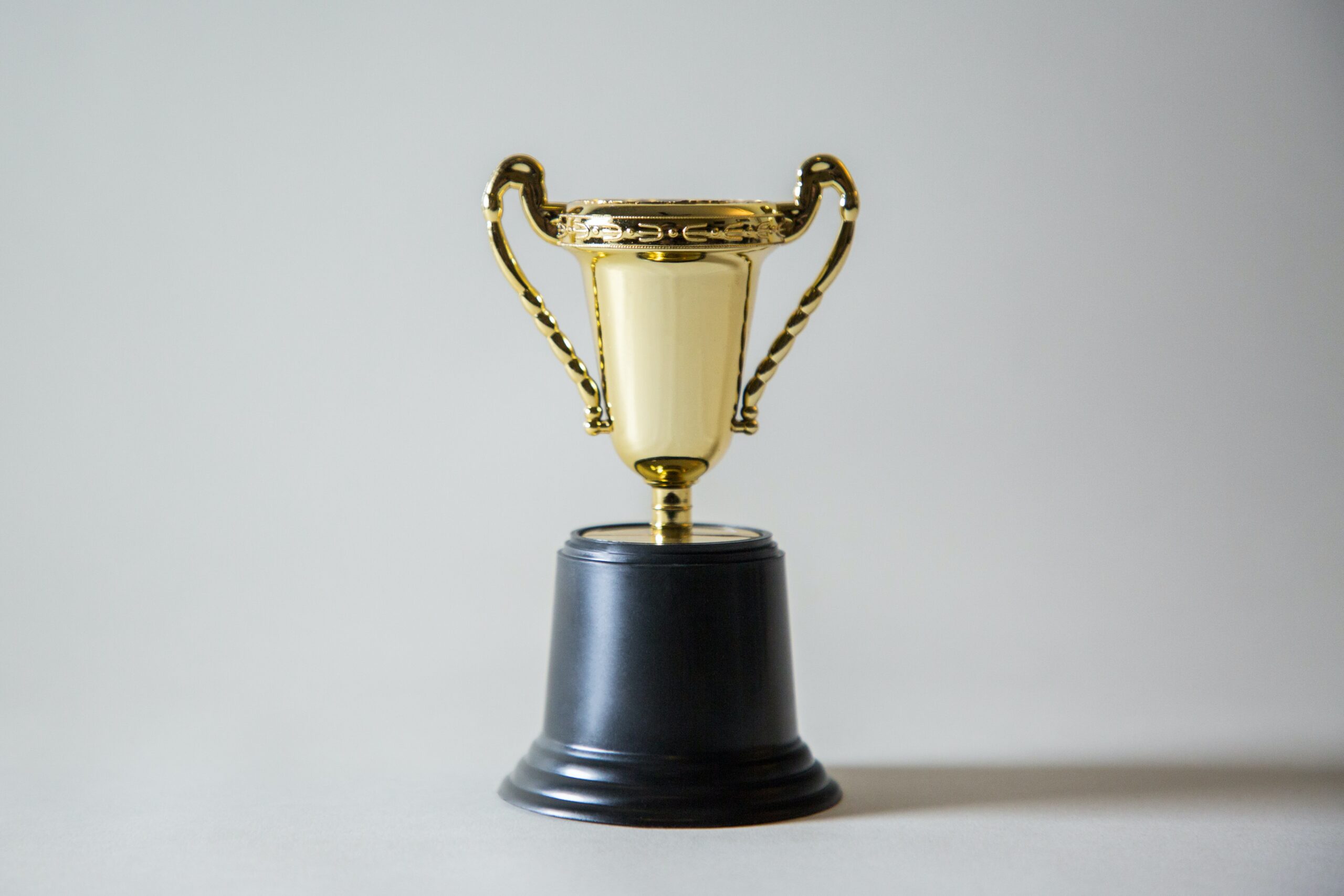 Benefits of Winning Awards
Bluetext also believes there are four key benefits of winning these awards:
1. Enhances Brand Reputation
Winning awards provides positive momentum for a company's solutions by offering third-party validation of a client's technology or executive team leadership. Wins serve as testaments to the hard work the company has been putting into its solution. These accreditations boost both internal and external stakeholders' confidence in the product and the company's direction.
2. SEO Boost
Award wins are easy opportunities to leverage in press releases and social media. Often, the organization behind the awards will also celebrate the winners with press releases of their own. Wins are therefore easy ways to bring your company to the top of search engines' results page. 
3. Unlocks Important Networking Opportunities
Typically, awards come with a presentation or ceremony that presents opportunities to mingle with businesses and executives in the same industry. Furthermore, the increased brand awareness that comes with winning awards may open the doors to new business opportunities and potential partnerships.
4. Air Cover For Sales Teams
For many tech companies, especially those competing with more recognized names – sales teams often spend a chunk of their new business meetings establishing brand credibility. Showcasing highly regarded award wins can assist in overcoming the credibility hump.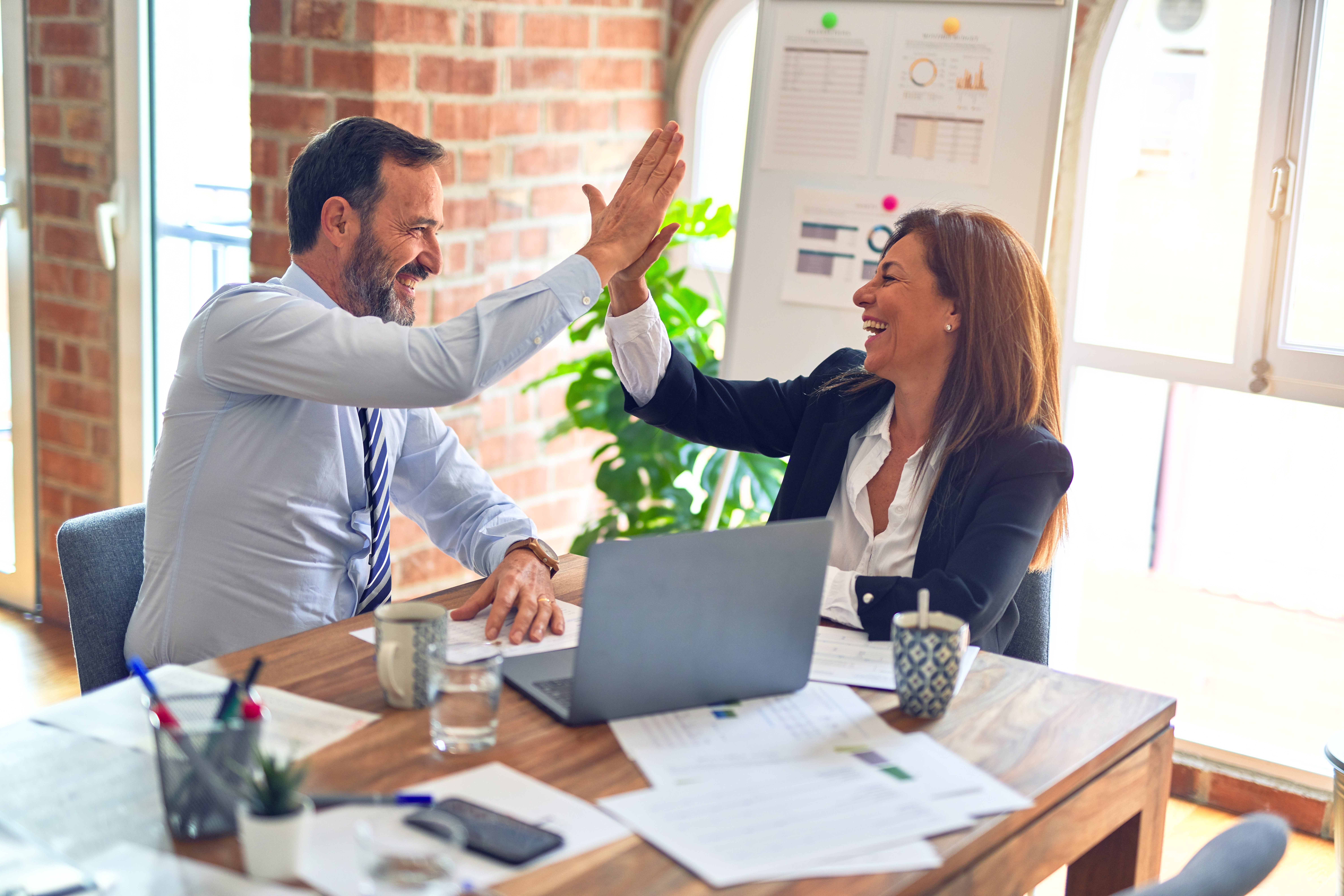 The Last Piece of the Puzzle
Finally, before drafting the award, be sure it aligns with the client's overall PR goals and strategy. Oftentimes these awards have a cost associated with them. With that in mind, it is important to align with clients on what nominations make the most sense for their overall PR strategy to get the most out of this investment.
Learn more about Bluetext's success in submitting award nominations and contact us if you're interested in partnering with us to get your award nominations on track.
Bluetext is honored to announce that Creative Director and Co-Founder Jason Siegel has been named a Judge for The FWA website awards, one of the oldest and most prestigious awards programs for website design in the industry. First launched in 2000 as the Favourite Website Awards in the UK, FWA has grown into the global leader in identifying and recognizing the best in website design. FWA remains an independent voice in the world of website design and build, recognizing the top talent across the globe and highlighting the trends and technologies that are driving website experience and results.
FWA's Judges represent the top of the industry and come from more than 35 countries. As FWA explains on its website, "FWA is where you go to experience cutting-edge innovation in digital design and development. It's a space that encourages the digital industry to push the boundaries of technology, to show people what is possible."
For Bluetext's clients, Jason being a part of the FWA Global Judge Panel means more access to the most cutting-edge designs and talent in desktop and mobile websites, mobile apps, virtual and augmented reality projects, and any creative work that pushes the boundaries.
Q&A
Why is website and UX design so important to brands and other organizations as part of their tools to build engagement with customers and other audiences?
JS: Website design and UX design is so important because it's the #1 brand touchpoint for the customer. If done well, the digital channel, whether a responsive website, an app or an installation, can create the greatest upside with the customer and be a voracious capture-agent for user data.
What do you look for in websites that you are evaluating?
JS: In my role, I am looking for pixel-perfect execution and production consistently throughout the whole UX. I am looking for superb in-browser performance, mixed with lite-weight code, mixed with fantastical motion effects.
How should website designers weigh the look of a website versus its ability to convert visitors to customers? In other words, how do you balance style versus effectiveness?
JS: When brands live and die by their short-term conversion rates, it does allow them to stay alive and thrive while building a customer base. However, once a brand establishes itself and the many channels the brand lives on drive revenue and stabilize the brand for the long-term, it starts to get more interesting. We then look at richer experiences, more higher-level positioning, and deeper brand engagement. While this often doesn't convert faster in the short term, it does position the brand in new pricing categories, more accurate market positioning, and greater revenues and market share overall.
Bluetext is proud to announce that it has achieved the status of Google Partner as an expert in the use of Google AdWords for digital campaigns. We know what that means for Bluetext and our role as a top digital marketing agency: We have multiple members of our team who are now certified in Google AdWords, one of the more important tools for digital marketing. As a result, our digital marketing practice continues to grow while meeting Google's standards and requirements for the designation.
What's more important is what it means for our clients. Here are four ways selecting a Google Partner like Bluetext gives them a large advantage with their digital campaigns:
Best account management practices. First and foremost, it means that your brand is truly working with specialists in both analytics and program management. Not only does a Google Partner need to maintain current certifications, but it also must meet the best practices for account management.
Early Access to New Features. Google is routinely rolling out new features for its digital campaign tools, and often does so through limited beta releases to its partners who can test out the features and identify improvements. Working with a Google Partner gives our clients access to these new tools, often a year or more before they are made more widely available. That gives you a clear advantage over your competitors who haven't selected the best digital marketing agency.
Working with AdWords Experts. As a Google Partner, our team is required to be well-schooled in ad extensions, site links inside of ads, split-testing, ad scheduling, broad match modified keywords, the use of negative keywords, and phrase match keywords, as well as many of the latest digital ad techniques.
Testing & Innovation. As part of the best practices that are required as a Google Partner, the Bluetext team is always pushing the boundaries of split-testing to maximize traffic to our clients' landing pages. Google both encourages and enables its partners to be innovative and experiment with targeting audiences while delivering top results.
Selecting a Google Partner like Bluetext as your digital marketing agency is a smart choice for success. Not only does it guarantee the highest standard of service. it means leveraging the best tools in the market to deliver results for your brand.
As we recently wrote, Bluetext has been selected as a finalist for the 2018 Acquia Engage Awards in the category of "Lightning in a Bottle". The Acquia Engage Awards recognize the world-class digital experiences that organizations are building with the Acquia Platform.
More than 100 submissions were received from Acquia customers and partners, from which 43 were selected as finalists. Nominations that demonstrated an advanced level functionality, integration, performance (results and key performance indicators), and overall user experience advanced to the finalist round, where an outside panel of experts will select the winning projects.
A sneak peak of the project:
As a leader in technology services and digital transformation, Mindtree must not only provide a website as a sales tool, but also act as a testament to the brand and its mission. In April 2017, Mindtree approached Bluetext with the goal of reimagining, redesigning, and re-platforming its self-hosted Drupal 7 website, with 10 unique page templates, 1800+ pages, and 700+ blogs in under six months. Mindtree, in partnership with Bluetext and Acquia, was able to achieve a complete digital transformation and launch a scalable digital platform in less than 6 months through the strategic partnership.
The Acquia Platform provided tremendous value for operationalizing the development workflow to gain efficiencies. When paired with Acquia's Build and Launch Tool and Acquia Lightning, it takes the time savings to a new level. Acquia Lightning provides a starter kit that is geared towards content editing and workflow.
More information about the Awards:
Winners will be announced on October 24, 2018, ahead of this year's Acquia Engage Conference, which will be held in Austin, Texas, from November 7-9, 2018.
"Acquia partners and customers are tackling the biggest challenges facing marketers, developers, and digital teams," said Joe Wykes, senior vice president, global channels and commerce at Acquia. "This year's Acquia Engage Award nominees show what's possible when open technology and boundless ambition come together to create elegant, world-class customer experiences. They're making every customer interaction more meaningful with powerful, personalized experiences that span the web, mobile devices, voice assistants, and more. Their work is inspiring, and we're proud to recognize their accomplishments."
The Acquia Experience Platform offers a suite of technologies for easily building digital experiences at scale, across the web, mobile sites, native applications, voice assistants and more. The platform allows businesses to manage the deployment and iteration of those experiences in the cloud, and intelligently optimize how they are tailored for specific audiences using machine learning.  
The full list of finalists for the 2018 Acquia Engage Awards are posted to Acquia's website.
About Mindtree
Mindtree is a leader in technology services and digital transformation. Mindtree delivers digital transformation and technology services from ideation to execution, enabling Global 2000 clients to outperform the competition. "Born digital," Mindtree takes an agile, collaborative approach to creating customized solutions across the digital value chain. To learn more, visit mindtree.com
About Acquia
Acquia is the open source digital experience company. Acquia provides the world's most ambitious brands with technology that allows them to embrace innovation and create customer moments that matter. Acquia believes in the power of community – giving their customers the freedom to build tomorrow on their terms. To learn more, visit acquia.com.
In its mission to connect people with experts across a variety of fields, Expertise recently reviewed 256 advertising agencies in the greater Washington market to identify the best of the best. Bluetext is honored to have been named as one of the 20 best agencies in the region. We were judged on more than 25 variables across six categories:
Reputation,

Credibility,

Experience,

Availability,

Professionalism, and

Engagement.
Because the competition was so tough, we're especially proud to be recognized for the hard work we put in for our clients across a variety of projects and industries, from Google to Intel to Cisco. To learn more about Expertise and their work to identify the best advertising agencies in Washington, click here. And to put Bluetext's expertise to work for you, reach out today:






Bluetext is excited to announce that our Chief Creative Officer, Jason Siegel, has been recognized for this year's 40 Under 40 Awards presented by DMN. The event celebrates 40 individuals under the age of 40 who not only display innovative, digital marketing techniques, but are actively reshaping the craft of the business. The DMN 40 Under 40 Awards will honor the exceptional marketing achievements of the winners on Thursday, September 29th at The Dream Downtown in New York City.
Jason is recognized for embracing the tidal shift toward technology and data-based marketing strategy that customers now demand, discovering cutting edge opportunities to reach new prospects and wow existing clients. He is acknowledged as a pioneer in web design, creative communications, and interactive strategies, continuously challenging himself and his peers to take ownership of the customer experience.
Learn more about the full list of award recipients and purchase your tickets to join the celebration here!
Earlier this year we began working with the developer of a product called NetWatcher which is designed to provide SMBs the same level of IT security as usually afforded only by large enterprises.
Last week we launched the company at the MSP World Conference in Las Vegas where our team was onsite to support the company with a great booth where we were able to demo the product to over 100 Managed Service Providers who can leverage NetWatcher to drive new revenue streams with their customers.
In advance of the company we launched a new website designed to help customers and MSPs understand the benefits of the solution to their organizations.
During the awards portion of the conference, NetWatcher was honored with the "Best in Show" award for its innovative and promising solution designed specifically to address the security needs of small and medium-size businesses (SMBs). NetWatcher works to immediately alert SMBs when customer or employee data is at risk. For example, weak passwords, unsecure assets, unsafe employee behavior, and outdated software are all things that require continuous monitoring to defend against cyber-attacks.
Despite the constant threat of attack towards SMBs, many companies still lack sufficient protection to thwart off cyber criminals. Check out the top five vulnerabilities that are often overlooked by SMBs.
Congrats to our client Scott Suhy and the entire NetWatcher team. Keep an eye out for much more to come in the coming months from this promising company that is addressing a major need in the market which is currently underserved.
To learn more about how Bluetext can help you be best in show, too, click here:
WASHINGTON – October  7, 2013 – Bluetext, one of the nation's fastest growing digital marketing, branding, and strategic communications firms, today announced that Partner and Co-Founder Jason Siegel has been named a winner of the Direct Marketing Association's "40-Under-40"  award for 2013. The award recognizes marketing luminaries who have already left an indelible mark within their organizations and on the industry as a whole.
DMA noted in its announcement of the honorees that these leaders in the marketing industry have "launched initiatives that have helped to significantly grow their companies; wowed clients with creative or strategic plans that have made a major impact on those clients' businesses; and influenced the industry in numerous ways—from enhancing the core elements of direct marketing, to advancing measurement, to guiding their company and clients on mastering new technologies, and much more."
"This is an important award both for me personally and for Bluetext, because it validates the value of firms like ours that are solely focused on senior-level involvement to help solve our clients' most difficult challenges in their transition to digital strategies," said Jason. "DMA is at the forefront of these changes, so to be recognized by the Association is a huge honor."
DMA stated that the award winners' efforts are "helping to guide others in marketing to master such areas as integrating digital and traditional marketing, using cross-channel data to inform marketing decisions, and building loyalty at a time when customers churn at the click of a mouse. Their stories are ones of determination, creativity, and adaptability."
Jason and the other winners were honored at a ceremony in New York that featured Ikea CMO Leontyne Green Sykes.