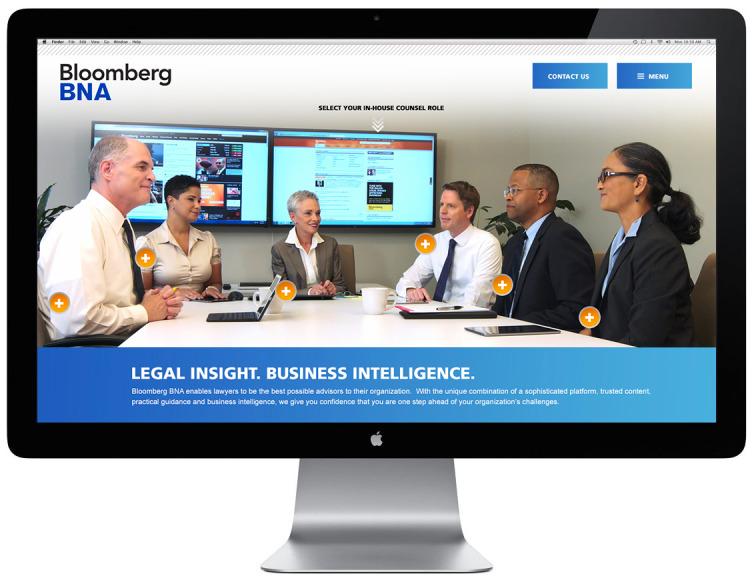 Bloomberg BNA is one of top providers of legal information for attorneys, ranging from court decisions and legal filings to law review articles and news coverage that can affect a company or case. Bloomberg saw a huge opportunity to reach in-house counsel at companies and organizations where litigation, intellectual property, transactions and compliance are managed internally. It needed a dynamic campaign to reach those target attorneys with a good reason why they should add Bloomberg BNA tools to their arsenal.
Bluetext designed a campaign micro-site that begins with a live-action video with six individual personas, representing six use cases, so that target visitors could select the example that most closely matches their own responsibilities. Once the individual is selected, the visitor is taken to a page that provides in-depth details about that particular offering including examples and screen shots.
The site serves as its own segmentation filter, placing targets more directly into the best lead nurture channel. Calls-To-Action are prominent across every page to make it simple to download a whitepaper or infographic, sign up for a relevant newsletter, request a free trial or to learn more. The campaign included a direct mail piece with graphics and designs that match the site.