Al Davis, the former coach and owner of the Oakland Raiders, famously coined the phrase "Just win, Baby!". And while that's the goal for any PR agency building out an award nomination for clients, it's easier said than done. How do agencies make their nomination stand out from the thousands of others that the judges receive? What do clients gain from winning these honors? For such a common staple in PR campaigns, award nominations are often not leveraged for maximum impact. 
How to Build a Winning Nomination
Bluetext develops and executes award programs for clients across a broad range of industries and verticals. We hold considerable expertise with B2B Tech and B2G Tech Award Programs, and based on our experience, here are some keys to success when it comes to winning award submissions:  
First, avoid cluttered technology jargon and be clear in your nominations.
Award nominations that struggle to present a compelling case are often guilty of being too product-oriented. Assume the judges do not know anything about your solution. It's crucial to articulate the benefits in as clear of a manner as possible rather than just stuffing entry sections with generic content to hit word count targets. 
Second, before submitting your final nomination, ask yourself – does this nomination address what the judges are looking for in a submission?
It's always important to build a nomination that fits what the judges are looking for. Do you homework on the criteria and past winners. The website of the organization hosting the awards often has a list of criteria on what to answer when nominating clients' solutions. In fact, some of them even hold webinars on what defines a winning submission. Adhering to those guidelines offers the best chance of winning.
Third, when drafting award nominations, it's important to tell a story about how the solution is addressing a significant industry problem.
Build a case for the product you are nominating by answering the following questions – What's the industry problem? What separates a client's technology from industry competitors? Why does this particular piece of technology drive superior results? Winning nominations offer such an intriguing story about their clients' products that the judges can't help but recognize the importance of this solution.
Finally, always be honest with clients.
Just because a client wants to move forward with an award doesn't mean it is a smart use of time and financial investment. If you have concerns, make your case or push to strengthen the nomination. Review past year's award winners to demonstrate what it really takes to bring home the hardware.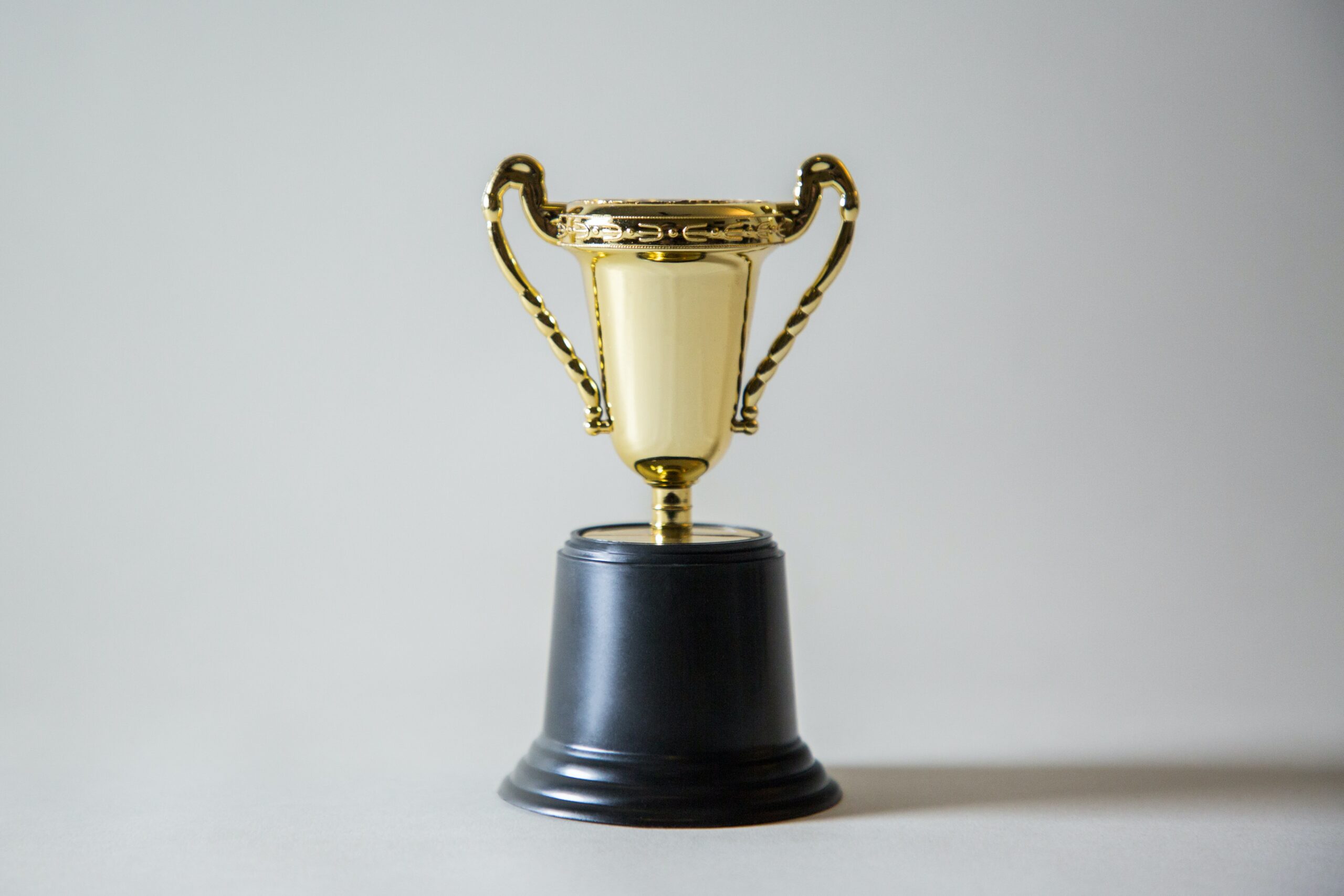 Benefits of Winning Awards
Bluetext also believes there are four key benefits of winning these awards:
1. Enhances Brand Reputation
Winning awards provides positive momentum for a company's solutions by offering third-party validation of a client's technology or executive team leadership. Wins serve as testaments to the hard work the company has been putting into its solution. These accreditations boost both internal and external stakeholders' confidence in the product and the company's direction.
2. SEO Boost
Award wins are easy opportunities to leverage in press releases and social media. Often, the organization behind the awards will also celebrate the winners with press releases of their own. Wins are therefore easy ways to bring your company to the top of search engines' results page. 
3. Unlocks Important Networking Opportunities
Typically, awards come with a presentation or ceremony that presents opportunities to mingle with businesses and executives in the same industry. Furthermore, the increased brand awareness that comes with winning awards may open the doors to new business opportunities and potential partnerships.
4. Air Cover For Sales Teams
For many tech companies, especially those competing with more recognized names – sales teams often spend a chunk of their new business meetings establishing brand credibility. Showcasing highly regarded award wins can assist in overcoming the credibility hump.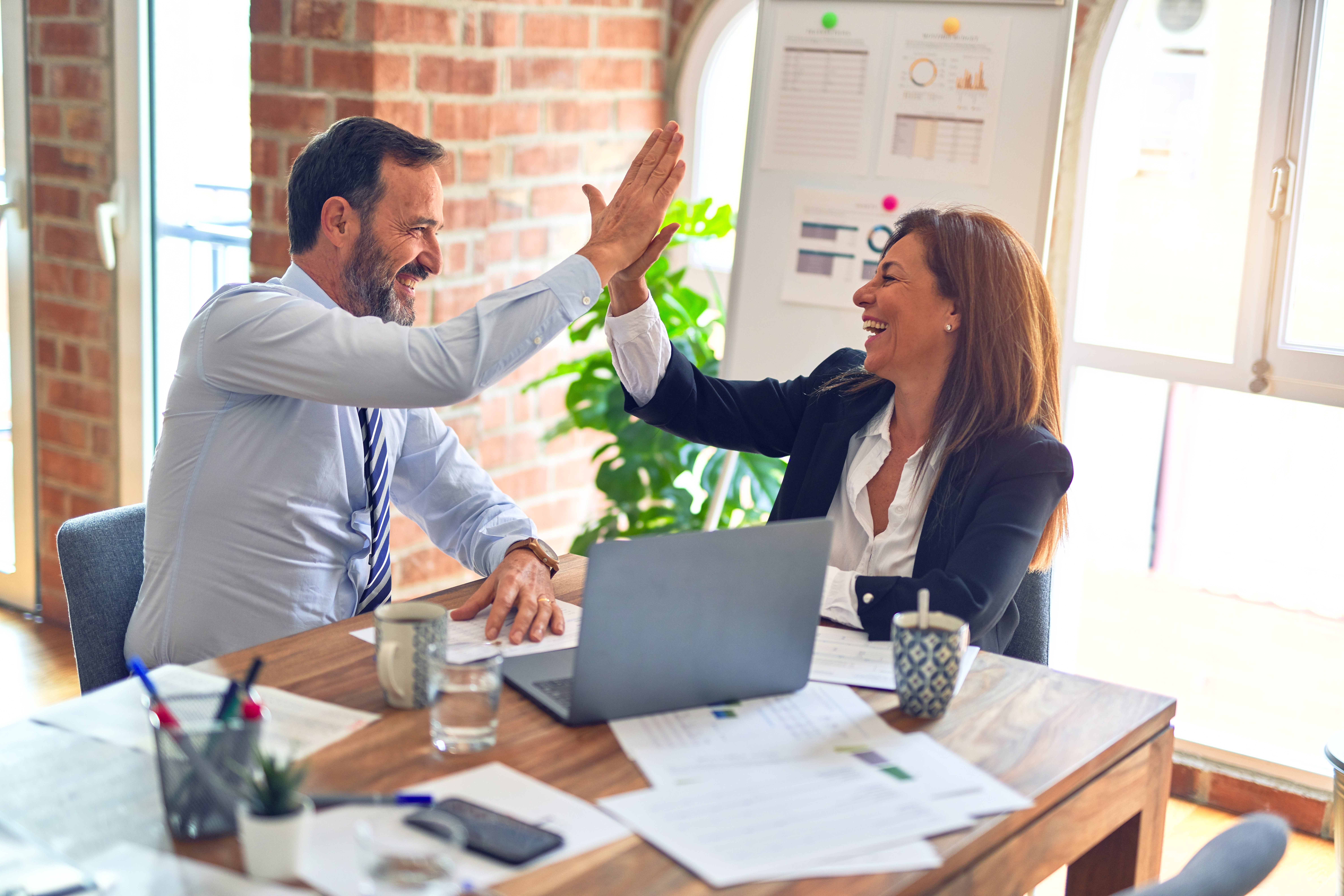 The Last Piece of the Puzzle
Finally, before drafting the award, be sure it aligns with the client's overall PR goals and strategy. Oftentimes these awards have a cost associated with them. With that in mind, it is important to align with clients on what nominations make the most sense for their overall PR strategy to get the most out of this investment.
Learn more about Bluetext's success in submitting award nominations and contact us if you're interested in partnering with us to get your award nominations on track.
Software as a Service (SaaS) companies often run into a problem when they launch a new product or unveil updated features: they find it hard to secure the outstanding press coverage they expected. There's a reason for this: the SaaS market is extremely crowded with tons of capable competitors, and, as a result, the media landscape for these technologies is heavily saturated.
To add to these challenges, SaaS technology is intangible. It is, as the name implies, a "service." Unlike physical products that can be examined, physically held, or even photographed, SaaS is software delivered via the cloud. 
So, when looking to drive media coverage, the biggest question SaaS providers need to answer is how do they differentiate themselves from their competition? Looking to PR agencies as a resource is a great way to solve this dilemma. The PR agencies that are most successful in the SaaS space are the ones with a deep and wide understanding of the competitive landscape. An experienced B2B PR agency brings an informed third party perspective to identify where market gaps and needs exist, and how your particular solution can fill that gap. As an agency, these PR professionals have an acute awareness of industry competitors' voices and most sought-after media outlets. The agency can lock in on your company's niche, cultivate creative solutions to bring the organization's message to the market, and understand the media landscape in order to capitalize on what storylines are driving coverage.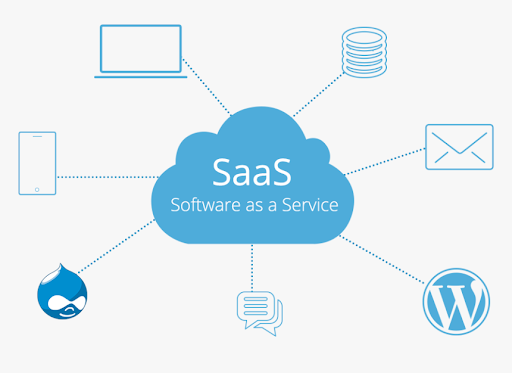 Finding SaaS Providers' Niche
The first responsibility of any PR agency working with a new SaaS client is to determine what differentiates their client's product from the competition. As the client, you have expert knowledge of everything your product has to offer, but may be challenged to find that one angle that makes you unique. For example, is the solution a scalable, cost-effective offering that enables organizations to deploy it quickly? Or does the technology excel by delivering top-level security automated backup to facilitate easier user management?
Whatever the case may be, in order to secure media coverage in the desired tech-media outlets, PR organizations must hone in on what makes that SaaS provider's technology noteworthy. Once this differentiating factor is identified, the next step is to come up with creative tactics to highlight the benefits of this technology to intended prospects.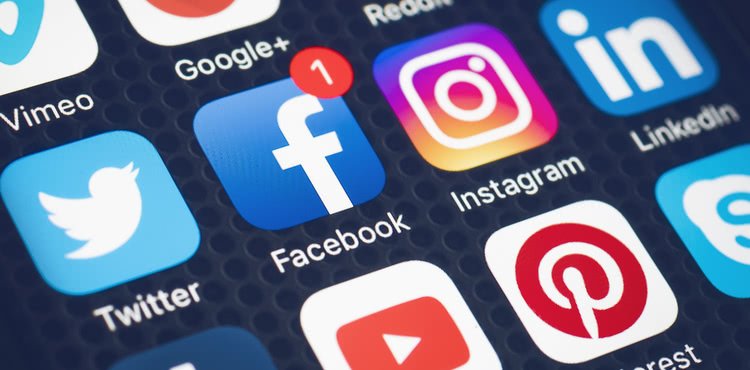 Cultivating Creative PR Solutions
Given the SaaS marketplace is so crowded, core PR components of strategic news announcements, conducting media outreach, and authoring thought leadership contributed pieces hold value, but there is more that needs to be done. As such, it's crucial to experiment and be as creative as possible to create the most engaging content. 
One potential alternative solution is hosting webinars. Webinars enable SaaS organizations to bring their message directly to digital audiences. It's a strong engagement tool that can be leveraged across social channels for multiple months and on your website after the live premiere, initially as gated content and then for open viewing. Inviting key members of the press to attend is a great way to cultivate relationships with reporters as well.
Creating testimonials of past customer success stories is another way to demonstrate how SaaS providers' technologies drive key wins. These can take different forms – videos, print/digital case studies, or even a dedicated page on the organization's website – but the goal should always be the same: draw attention to how your SaaS solutions have succeeded in the past and what made them successful.
Finally, social media is a critically important tool that can not only promote how SaaS providers' solutions work but also serve as another way to engage with reporters and news outlets by sharing past coverage pieces that are informative, engaging, and well-written primers on topics that matter most to the SaaS organization and their customers.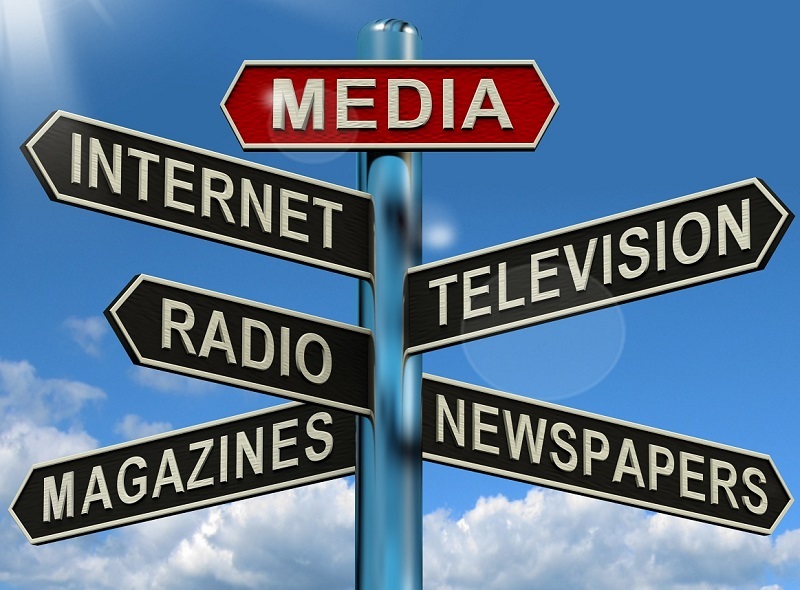 Capitalize on the Media Landscape Momentum
"Newsjacking" larger PR stories with relevant SaaS messaging is also crucial to driving media coverage. In fact, the most successful SaaS PR pitches often leverage stories or trends happening in specific industries related to how the as-a-Service model meets organizations' pain points. 
For example, when COVID-19 hit, government agencies were forced to reexamine how they work in an unfamiliar setting while school systems and students had to quickly adapt to remote learning. These rapid shifts demanded new technologies for workers and students to succeed that could be deployed quickly and cost-effectively. Both situations drove significant media coverage in the early months of the pandemic.
Leaning into the stories that are resonating most with the media at a given time enables technology providers to emphasize trends they've seen work best for their customers and contribute to meaningful conversations. Newsjacking is where you should especially lean on a PR agency's expertise. While your company may have subject matter experts in technology, think of your PR agency as your subject matter expert of the media landscape.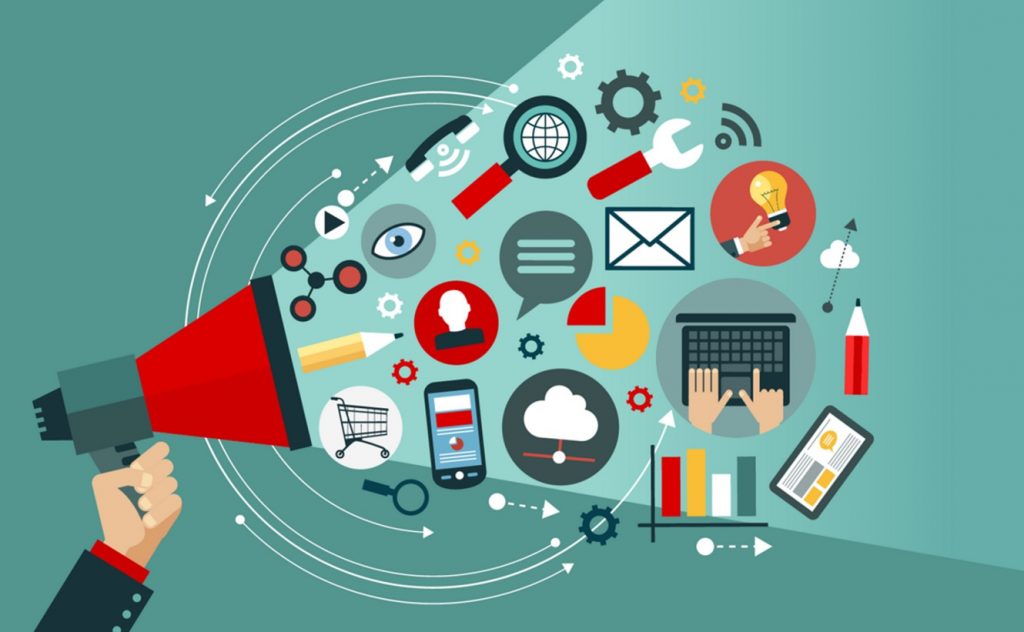 How to Choose the Right PR Agency Partner
For SaaS providers that are feeling overwhelmed when it comes to dealing with the media, PR agencies like Bluetext can serve as a valuable resource. But these technology organizations should be wary of who they enlist as a partner. 
SaaS organizations should be sure to ask for agencies' past client work and case studies. Feel free to ask questions that test the agency's knowledge of the SaaS space. You want to be confident that your PR agency partner features individuals who have successfully worked in this industry previously.
To drive the most success with PR agencies, it is essential that SaaS providers feel they are incapable and knowledgeable hands. Embarking on partnership with an organization you do not trust will simply lead you back to where you started: unsure how to drive media coverage that features your product.
Want to know more about Bluetext's past success with SaaS PR clients? Get in touch with us.
A common question we get from new Public Relations clients and prospects at Bluetext is ultimately the most important one: how do you measure results? Organizations, understandably, seek the same depth and breadth of metrics for public relations that they can achieve with their ad spend, SEO, and other lead generation activities.
If you go back several years, the metrics query is one that would trigger beads of sweat to stream down the foreheads of PR professionals across the world. Why? Because the way marketers want to measure (activity spend — sales) doesn't always fit neatly with how public relations works. 
If a B2B, B2G, and B2C technology firm decision-maker reads an article referencing your company and then three weeks later decides to visit your website or reach out to a sales contact, it is very difficult to track that back to the initial PR hit as you would if the lead clicks on a digital ad or trackable piece of content. Top of funnel PR to build brand awareness and leads also holds significant value (clients won't buy your services if they don't know who you are and what you do), but again these are not always activities that will result in a prospect immediately rushing to your website or sales team. 
The good news is that PR measurement tools have become increasingly sophisticated, which empowers forward-looking agencies to make leaps in using innovative technologies and approaches to demonstrate how PR spend connects to tangible results such as leads, sales, increased brand awareness, and growth. The days of relying on archaic and misguided measures such as the number of media hits (with no regard for their quality or impact), Ad Equivalency Value (AEV), or website impressions are long gone, and businesses should demand more from their agencies. 
If your brand is thinking about better ways to measure PR internally or through an agency relationship, there are promising new tools and metrics to consider.  
Traditional PR Metrics Are Not Enough
When showing clients coverage volume, PR agencies often also highlight an outlet's impressions, or unique visitors per month (UVPM), to emphasize the impact of a coverage placement. The more prominent the media outlet, the higher the impression count. While interview opportunities and coverage placements are tangible results that can be counted and used as a benchmark for internal success, the value of impressions has always been difficult to articulate to clients.
UVPM tracks an outlet's audience size. It offers a number of potential individuals that may read or watch the story, but cannot drill down to the specific total. Those impressions numbers also cannot determine how a media placement directly impacts a company's business goals, audience reach, or brand sentiment.
With the need for more robust reporting metrics that go beyond the total number of coverage hits, an outlet's circulation, and AEV, agencies are increasingly turning to newer metrics such as referral traffic, social media conversation monitoring, and, even more recently, Share of Voice and Power of Voice.

Expand Your PR Measurement Horizons
"Public Relations" is a broad umbrella term that can mean different things to different organizations – which complicates measurement. Maybe your objective is to elevate your brand to page 1 on Google Organic Search results through earned media coverage to capture more high-quality prospects. It might be to increase mindshare through thought leadership around key practice areas or market categories. More likely, you have multiple objectives that need to be tracked.
One way to measure this is through referral traffic. Having links in story placements that directly feed readers back to an organization's website can help generate increased site traffic. Social media-driven traffic is an additional way to track website visitors from social channels so it is important to ensure you can measure and track social media conversations and activity as well. 
Over the past few years, Share of Voice (SOV) has been a core metric used by PR agencies and in-house communications teams. Search Engine Journal has a tidy roundup of how SOV works and why it is worth measuring. In a nutshell, Share of Voice measures an organization's "share" of the media conversation compared to competitors. For example, an Endpoint Detection & Response (EDR) cybersecurity vendor that is frustrated after being left out of key articles it knows customers and prospects read, and which features its competitors, would want to increase its Share of Voice in these articles. If that vendor engages with a new Tech PR agency or continues with its existing firm, it may want to track growth in Share of Voice over time as a way to measure PR results. 
In the end, the strongest metric tools combine social monitoring, audience insights, and traditional volume measurements to provide the most complete portrait of coverage in the media, which is why a growing number of Tech PR agencies and professionals are evaluating Power of Voice.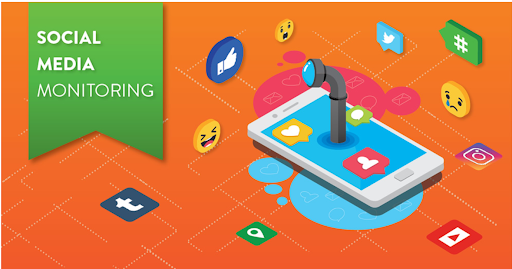 The Sum of All Parts: Power of Voice 
Power of Voice differs from traditional reporting measures as it holistically accounts for both the quantity and quality of coverage hits. This new technology combines an article's tone, sentiment, relevance, and social amplification into a single competitive metric.
Through Power of Voice, PR professionals also can more easily identify which reporters would most align with their pitch and storyline, eliminating hours of cultivating expansive media lists. 
Most importantly, Power of Voice enables agencies to track brand sentiment over time to garner a better understanding of how a specific organization's perception changed relative to a specific event. This creates a meaningful visual of how a press release, media placement, or contributed byline directly impacted the client's company.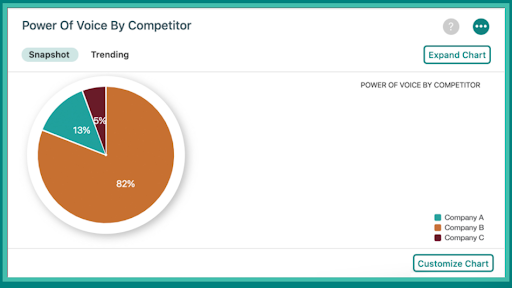 Don't Be Afraid to Try Different Reporting Tools
B2B, B2G, and B2C technology firms are right to seek deeper and more meaningful metrics to evaluate their PR spend. If your organization is evaluating Tech PR agencies – or simply seeking more from your existing agency – ask about the tools and methods they use to measure PR results.
Ultimately, effective PR measurement boils down to clearly established Key Performance Indicators (KPIs) at the onset of the engagement. With both agency and client in sync on PR KPIs, it is far more likely you will be measuring the metrics that matter – and that makes an impact. 
Interested in learning more about how we measure PR results for clients?
Get in touch with Bluetext
.