There are many aspects to consider in web design, and one important feature to ponder is the user journey.  There are many means to target an anonymous user, identify who they are and their needs, and direct them to the relevant content on the site.  Here are a few reasons why you should allow users to select their own user journey on your new website.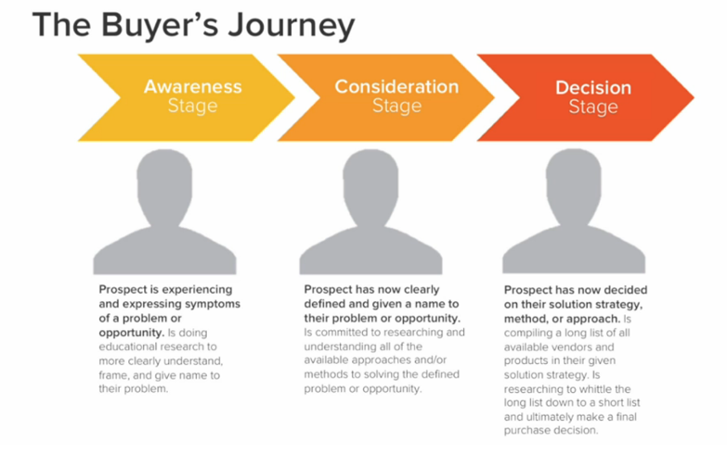 Direct Traffic.  By identifying the user early in their interaction with your website, the more effectively you can direct users to content they would be interested in.  From a UX perspective, the user's experience on the site is swift and efficient.  From a business perspective, anonymous users are quickly identified and funneled to custom tailored content.  A notable example of directing a user's journey is Bluetext's recent launch of CQ Roll Call's newly branded website: https://info.cq.com/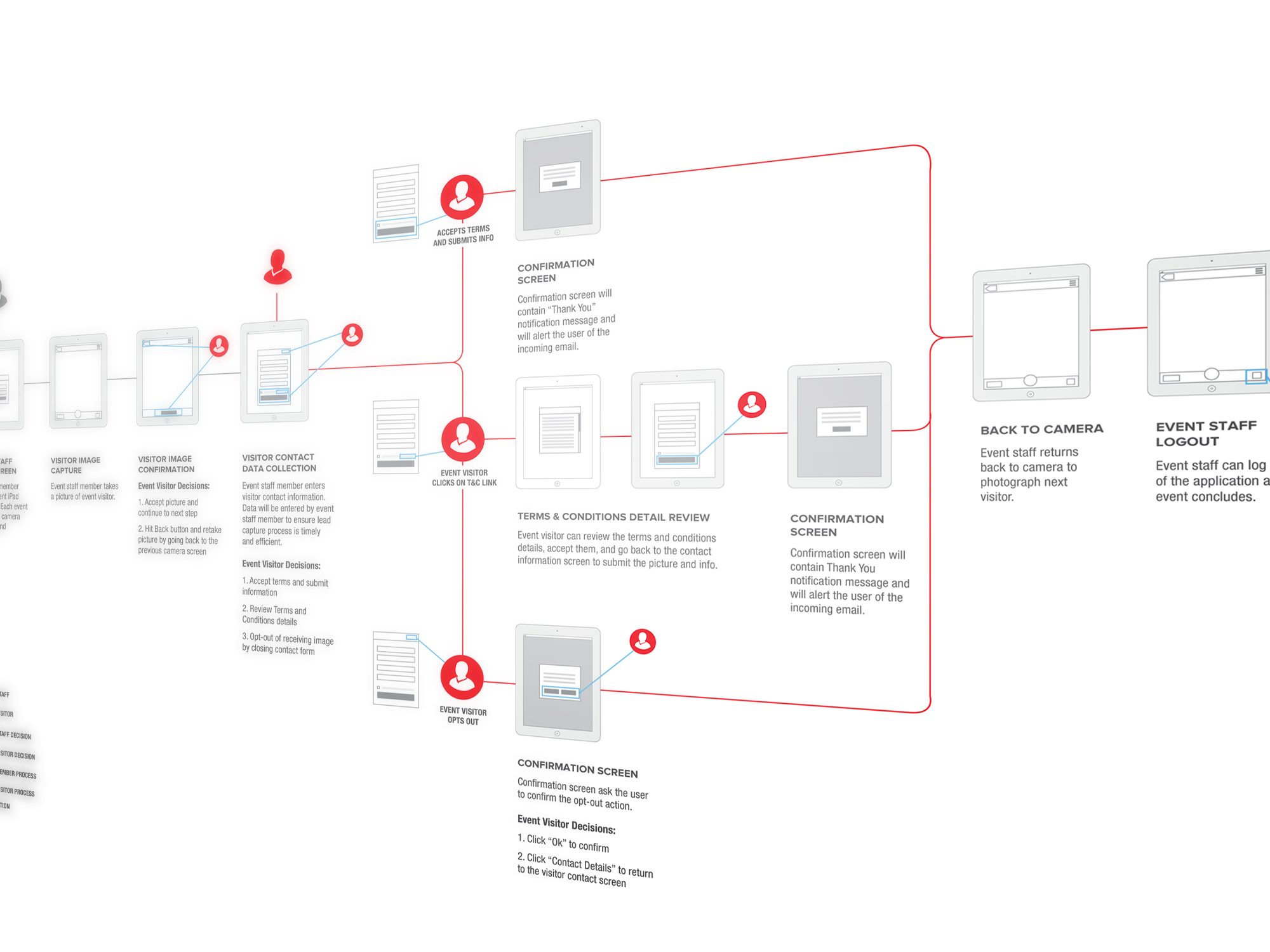 User Personas.  By choosing to define user personas on its website, a company is able to identify functionality needs on other areas of the site at a high level.  Personas define every aspect of each consumer group, and by mapping out a user's journey a company is able to understand the key tasks each persona would expect to perform on its website.
User workflow.  When a company is able to understand the flow of how different users would interact with its website, it is able to use this information to ultimately inform its website interface and provide its users with the best possible experience.  Web design agencies are experts in this area to implement the optimal interface specific for a company's users.
Identifying a persona and their user journey through a website increases efficiency on both sides.  Users want to view what is relevant to them and companies want to be able to tailor content to target consumer groups.  Defining a company's personas ultimately informs the user experience design for an overall superior experience.
Speed is by far the most critical metric to consider when re-designing an enterprise website – it won't matter how beautiful your new site looks if nobody is going wait an extra millisecond for your homepage to load. In addition to providing a fast loading, responsive user experience – speed has a direct impact on your ability to optimize higher user engagement, conversion rates and SEO rankings – all of which drive better brand and marketing performance.
One of the primary signals Google's algorithm uses to rank performance is site speed – but by extension it is really page speed that Google is measuring. According to Moz, page speed can be described as either "page load time" (the time it takes to fully display the content on a specific page) or "time to first byte" (how long it takes for your browser to receive the first byte of information from the web server).
Page speed is also vitally important to user experience – pages with longer load times tend to have higher bounce rates and lower average time on page that result in an immediate negative impact on conversions. According to Google, 53% of users will abandon a site or web page if it doesn't load within 3 seconds. This also has a direct impact on search rankings – with less than half a second separating the first and third pages of Google search results.
So how do you measure site speed? Google introduced its own web-based tool, accessible via Google Labs, called Page Speed Online. It's available as a web-based tool as well as a Chrome extension. With it, you can quickly get an overview of high priority, medium and low priority fixes that can help increase your page speed.
Here are the top 5 for your digital agency implement to add instant horsepower right out of the gate:
Accelerated Mobile Pages (AMP) Technology – AMP is a new open framework built entirely out of existing web technologies to dramatically improve the performance of the mobile web by enabling code to work across multiple platforms and devices so that content can load instantaneously —no matter what type of phone, tablet or mobile device you're using. With Google splitting its index into separate versions for mobile and desktop – the time has finally come to start prioritizing mobile
Wrangle Your Javascript and Stylesheets – Have your scripts and CSS load in external files instead of cramping up each and every web page. This way, only the browser has to load the files one time, rather than every time someone visits each page of your site. Ideally, put your external CSS in the portion of your site, and your external Javascript file as close to the tag as possible. As a result, the browser isn't bogged down wading through all those requests for external files right from the start. The only time you won't want to do this is if the Javascript needs to load near the top of the page – such as to display a name or load up an image carousel.
Optimize Your Images – In Photoshop or Fireworks, you can use the "Save for Web" option to drastically reduce image size. An image quality slider lets you see the visual trade-offs between graphic file size and crispness. Also – don't rely on HTML to resize Images – while HTML makes it easy to create a smaller version of a larger graphic it doesn't mean it's taking up any less room on the server. The browser still has to go through the process of loading the entire image, checking the width and height you want and then resizing it accordingly.
Use GZIP compression – You'll want to ask your web host if they use GZIP compression and deflation on their servers. These are two techniques that can significantly speed up a site, reducing file size by as much as 70% without degrading the quality of the images, video or the site itself.
Caching – Many content management systems now have plugins that will cache the latest version of your pages and display it to your users so that the browser isn't forced to go back and dynamically generate that page every single time. Plugins like WP Super Cache can take a serious bite out of page load times.
You can also look beyond your website itself and consider a Content Delivery Network (CDN) that serves up pages depending on where the user is located. Faster access to a server near their geographical area translates into faster load times.
While speed is the most critical metric of any re-design effort – it's not the only metric. Working with a smart digital agency to define KPIs for the re-design of your next generation website will significantly improve performance metrics across your digital marketing ecosystem right out of the gate.
Here at Bluetext, we've seen our share of M&A's. One of our first big assignments, when we launched the agency seven years ago, was to relaunch ITSolutions –  a roll-up of nine separate IT government contracting firms – into a new unified entity that we rebranded as Acentia. The brand strategy we developed worked well for the new company and Acentia achieved its management's goal of being acquired. We have since applied our rebrand process to a variety of new M&A-driven organizations, including the GE spinoff of its Rugged Embedded Systems into Abaco Systems.
The one thing that we have learned is that M&As are tricky waters to navigate, with a wide variety of financial and legal hoops to jump through to seal the deal, and the challenge of stitching together two separate brands into one cohesive brand story – or splitting off a new brand – is a beast of its own.  But the payoff can be enormous for our clients, ranging from accelerated growth to a rewarding financial transaction.
While a successful rebrand for an M&A is not easy, given the right approach and process, it can be a gamechanger. There are four critical elements that we've found to be critical to a successful M&A rebrand.
Case study coming soon.
You never get a second chance to make a first impression is a phrase that holds true for brands now more than ever before. Invariably, it is your choice of font that can make or break that initial brand experience – a choice that is simultaneously the first and final layer of influence a brand has between the user and the experience itself – and one that has a much louder voice than the words behind it.
Not too long ago, there were only a handful of available fonts – thanks to Google, designers can now choose from thousands – allowing branding agencies to design unique customer experiences that can more accurately reflect and differentiate your brand. As great as this sounds – it has only served to make that process even more challenging – and this has become a critical component of visual language that can no longer afford to be ignored. But there is a lot more you need to consider before making that decision – and that starts with understanding the hierarchical relationship between typeface, typography and font.
The term typeface is used most interchangeably and frequently confused with the term font when in fact typeface is a particular design of type, where a font is a typeface in a particular size, weight or style. To most it is a very personal choice – and my favorite is Helvetica – but with so many awesome fonts in the family – it's impossible to pick a favorite – as a self-proclaimed font snob, I think it's just that perfect.
And while typefaces can be categorized into many different sets – within the context of digital branding we need only to consider Serif or Sans Serif – and choosing one versus the other is the very first step in establishing the non-verbal voice of your brand.
Serif Fonts – like Palatino – have a small line or flourish attached to the end of a stroke in a letter, number or symbol and are often used to illustrate establishment and tradition.
Sans Serif fonts – like Helvetica on the other hand – are devoid of these fancy strokes and flourishes making them a first choice among minimalist designers trying to evoke a more modern brand experience.
Typography is the art and technique of arranging type in order to make the language it forms most appealing to the user's overall experience. Wikipedia defines it as an art form that can manipulate the significance of what it communicates – a definition that most digital first branding agencies like Bluetext might consider the holy grail of developing a brand identity. You need to consider very carefully how typography will fit into your overall brand architecture – it's hard to imagine many scenarios where your brand will is not going to rely on it to make that critical first impression. To learn how to make a great first impression, reach out today:






Six tips for getting influencers to share your content. Identify, recruit and engage thought leaders with established followers who can extend your content to their audiences.
Wondering whether to take the plunge into partnering to create sponsored content?  Learn how to define successful sponsored content, budget for your project, assess media outlets, and much more…
When most brands think of a public relations program, they focus on traditional activities, including press release and announcements, customer case studies and industry trends, and pitching to reporters for coverage in their next industry pieces. A lesser-used technique for building thought leadership and brand visibility is through submitted bylines with a top company executive as the author.
Many industry publications have shrunk their staff as they scramble to cut costs in the digital world, and as a result, they are hungry for good content from leading commercial company executives, provided that these bylines are interesting and not simply marketing or sales-oriented articles.
One of the advantages is that the brand gets to control every word that is published, and isn't at the mercy of the reporter or editor to select what they choose to include in the story. Pursuing these types of submitted bylines allows the company to control how its perceived by both its competitors and consumers.
Here are 3 reasons to build your company's thought leadership through bylines.
Position yourself as an expert.  Garner attention in the industry with media coverage of informed written pieces from your company's leading experts in the field.  Educate the public on little known issues to gain their trust and simultaneously expose your company name to new groups of consumers.
Identify a problem and the solution.  Although publications typically aren't interested in articles that read too much likes sales pitches, these thought leadership can be used to indirectly promote your company's products or services.  Media coverage of your experts place your company as the solution to the identified problem.
Set the stage for a launch.  Leading up to the launch of a product or service, companies want to be in the limelight as much as possible.  Gaining coverage from notable publications in relevant industries places the company and news of its new upcoming launch in the minds of target consumer groups.
When utilized correctly, media coverage of thought leadership pieces can be an invaluable tool.  It becomes an integral component of a company's content marketing strategy to influence how its seen in its industry and cement its position as a leader in the minds of its consumers.
A dynamic logo is a company mark that is malleable and constantly changing while maintaining its overall look and feel.  Logos were once thought of as a permanent visual representation of a company, but in the ever-changing digital world that is no longer the case.  Here is what you need to know about dynamic logos.

Logos are no longer static and evolve with the brand.  The company mark is now transformative and many companies, such as Google, have begun consistently changing the display of their mark.  The challenge is to maintain a consistent visual identity in the logo so the brand is still recognizable to consumers.  This involves certain visuals of the logo to remain locked, while other elements are consistently inconsistent.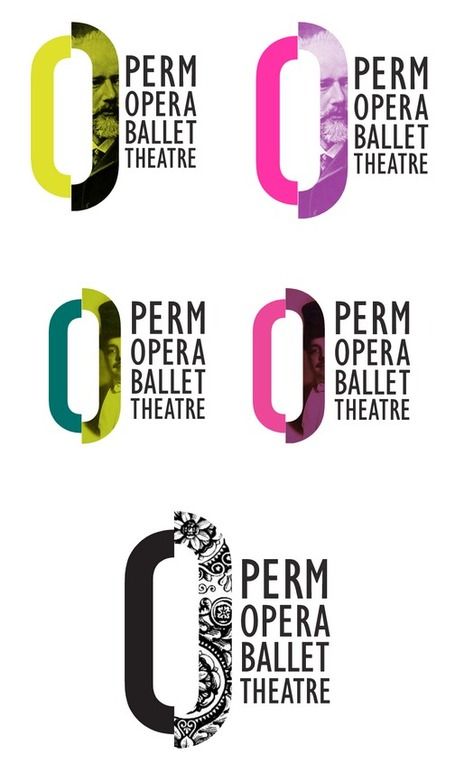 Many well-known companies have enlisted the aid of top branding agencies to shift towards dynamic logos, include AOL, MTV, and Seagate.  A step further would be an animated logo that is responsive to the consumer.  One such logo is the mark of Brazilian communications company, Oi.  The company's type is the fixed visual while splashs of color that shapeshift to the consumer's voice is infinitely dynamic.  With such a dynamic logo taken to the next level, there are now endless versions of the company's mark unique to its consumers.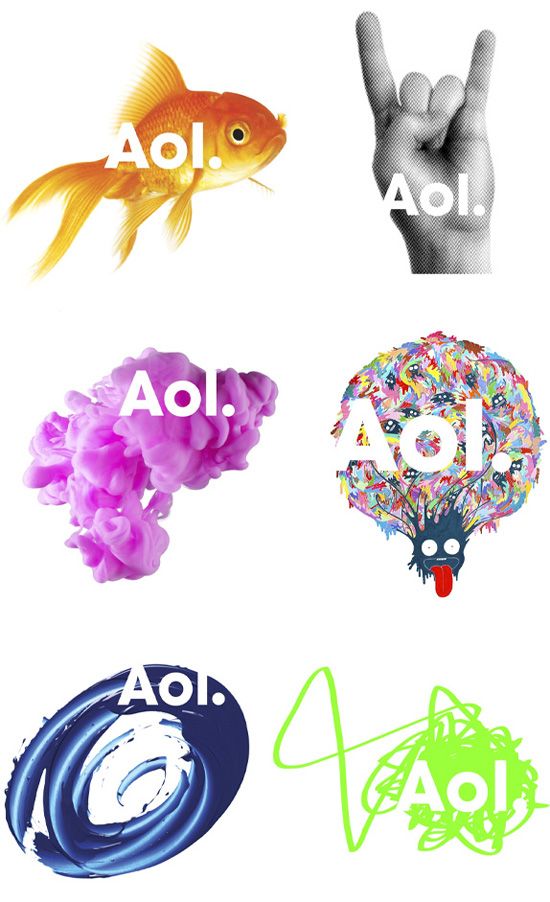 A dynamic logo allows a company to shape the consumer's experience with its brand.  By using these types of brand logos, companies have the fluidity to customize their mark for any occasion and engage their consumers.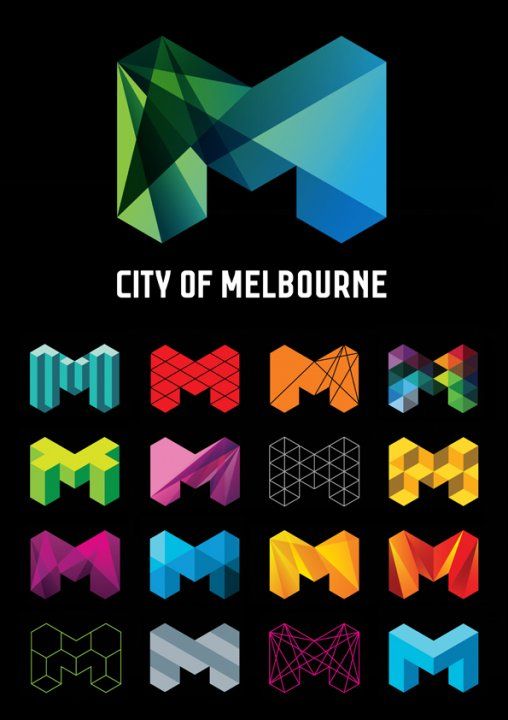 When redesigning your website, an important decision is choosing between WordPress or Drupal platforms to host your new site.  Both platforms are open source software with a variety of plugins and modules available to increase functionality, but each platform has its own strengths better suited for different needs.  Here are five questions to ask when considering the right platform:
What are my website functionality needs?  Drupal hosts more advanced and in-depth features, such as user permissions, taxonomies, categories, blocks, views, etc.  These features are powerful and comprehensive if you know how to use them but useless and a hindrance if you aren't familiar with the system.  The backend of Drupal is more complex whereas WordPress is more user-friendly and straight forward.  The platform best suited for your website depends on the required functionality and the user's comfort level with the CMS.
How much content will my website have?  WordPress was originally built as a blogging platform and is not as suited to handle large volumes of content.  On the other hand, Drupal can handle thousands of content pages as well as thousands of users.  Drupal's caching feature also increases the load speed of web pages.  For large complex websites, Drupal is the better platform by far.
What level of security will my website need?  Besides functionality and content volume, security is one of the largest differentiators between Drupal and WordPress.  Drupal provides enterprise level of security as well as in-depth security reports for its users.  The platform is secure enough that many government websites use the Drupal platform.  WordPress is prone to hackers, and it has been speculated the platform's plugins open the system to possible security issues.
How technical is my team?  Many prefer WordPress with access to a variety of free themes and pre-built plugins that are easy to manage and available for use.  Drupal is more suited for custom development and the installation of its modules, the platform's version of plugins, often require a developer to install and update.  WordPress features are more set and function out-of-the-box whereas Drupal allows for modules to be customized to your needs and requires more technical experience.
What are your cost constraints?  Drupal is a powerful, customizable, and secure platform but will require a Drupal developer to manage.  Premium themes and modules are more expensive on the Drupal platform while there are many free options on WordPress.  Due to content constraints on WordPress, as a company grows and expands its server costs to support the site on WordPress will increase significantly.
Drupal and WordPress are both powerful and useful platforms.  The decision of which to use rests largely on one's needs, the functionality required, and how the website will develop and grow down the road.
Successful digital campaigns need to connect to its audience while simultaneously getting the company's message across.  Digital marketers spend a huge amount of time analyzing their target market and audience before building a campaign and crafting an implementation strategy for seamless execution.  Here are five tips to help your company create a successful digital campaign.
Know your personas. Personas are fictional characters representing a company's potential customers.  Each persona has its own role, goals, challenges, company, job, skills, preferences, and so forth.  Understanding your personas and building a detailed profile for each is a key step in creating an effective digital campaign.
Analyze your competitors. Keep an eye on the public-facing marketing efforts of your competitors to understand how they are targeting their consumers.  By gaining a better understanding of your competition, it provides insight to how you should position yourself in the market to stay ahead of the competition.
Optimize your SEO. Understand the keywords your personas are searching for on search engines and integrate those keywords in your digital campaign's SEO strategy.  Optimize the meta data of your campaign by integrating your target keywords in your campaign's title, content, meta description, URL, and image alt text.
Set an offer strategy. Once your digital campaign has successfully captured a consumer's attention, you need an offer strategy to draw them in.  A common approach is through the promotion of gated premium content.  Understanding the content that appeals to each of your personas will direct the premium content offer that should be tailored for each.  A complete profile for each persona will guide a company's content creation and fill any gaps in its content offerings.
Create a lead strategy. Although generating leads is the goal of a digital campaign, it is not the end goal.  An internal strategy needs to be in place to continuously inform and engage a lead, whether through email or other mediums, with the end goal of transition a lead to an eventual customer.
A successful digital campaign requires a significant amount of planning before it can be built, tested, and implemented.  Developing an adept understand of the market environment alongside a solid SEO and content strategy are the key factors to launching a successful digital campaign.