Our Challenge
Specializing in never before seen malware detection, AffirmLogic needed a striking new brand and modern website that would attract investors and partners alike. AffirmLogic entrusted Bluetext to invigorate their market presence and visually communicate their one of a kind software.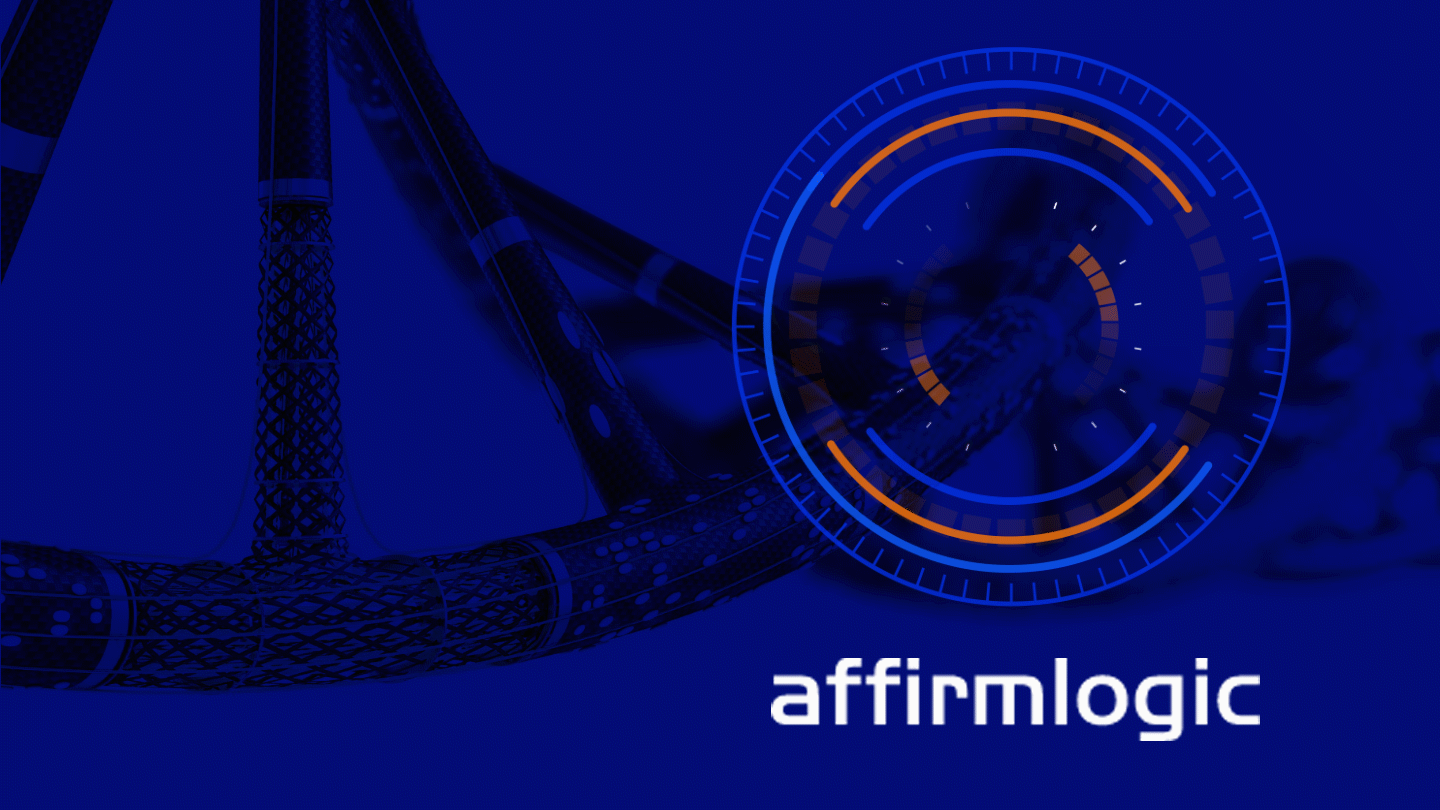 Seeking Simplistic Branding
AffirmLogic selected a straightforward wordmark logo that eliminated extraneous frills of the prior logo, which distracted from the clever name. Sharp typography and a two-toned break draws emphasis on the ability to 'affirm' unknown malware and use cutting-edge algorithmic 'logic' to defend. Expertly branded sales presentations, whitepapers and case studies transformed complex data and charts into a streamlined story of cybersecurity success.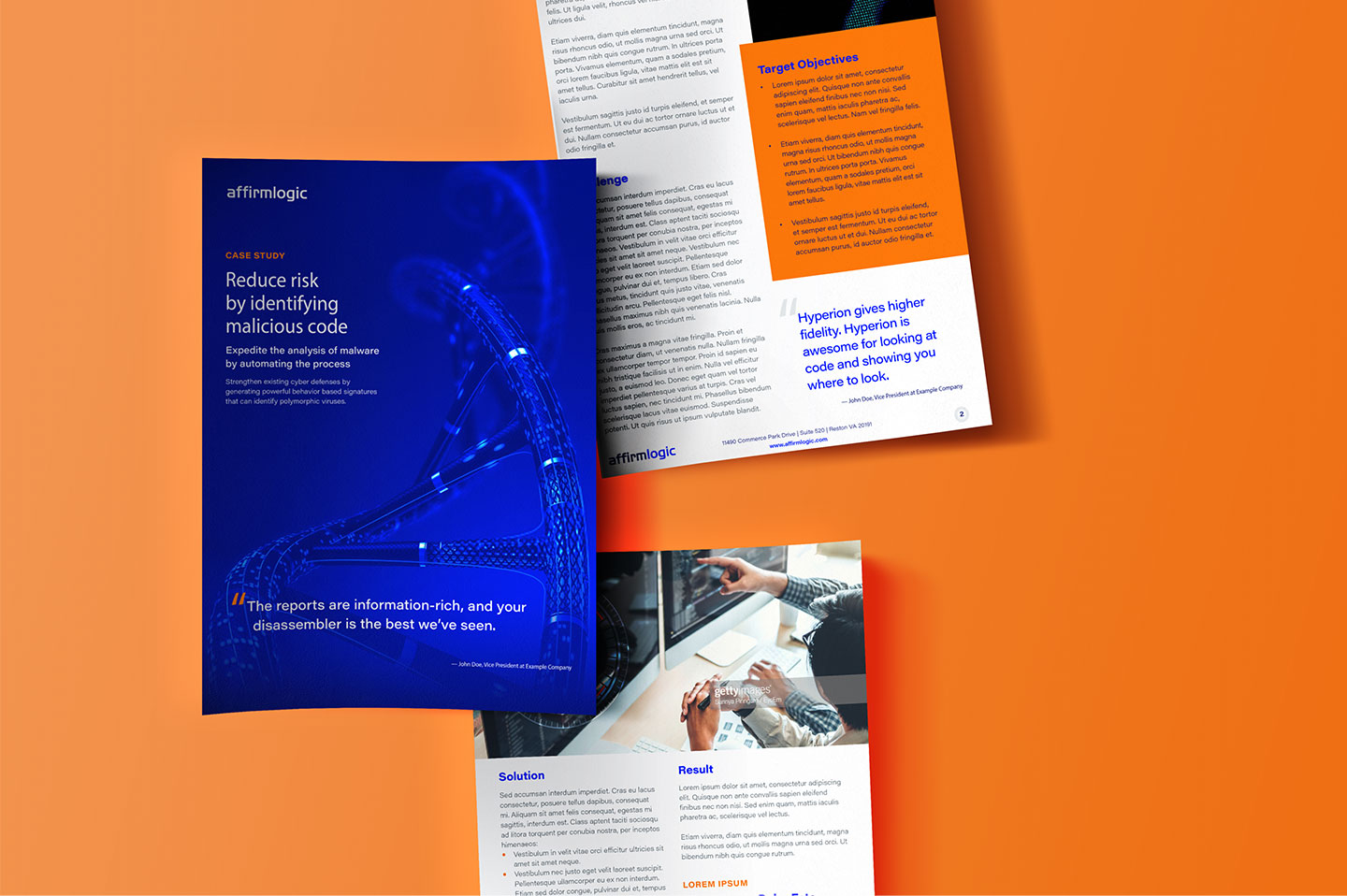 Enhanced Website User Experience
Bluetext transformed an outdated website into one that represented their cutting-edge abilities in a digital space. Using the WordPress Gutenberg system, Bluetext built custom templates that any CMS novice could edit and update with ease. Custom-coded homepage key art and animation showcases a spiraling double helix as a visual metaphor for analyzing malware DNA.